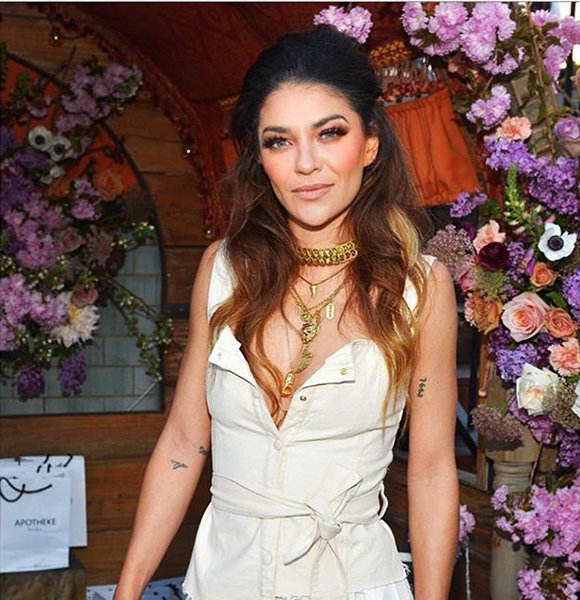 Once in a while, every girl faces the turmoil of heartbreak but that never confines one from moving ahead and finding a right partner, does it?
American actress, Jessica Szohr though had a fallen relationship has now moved ahead to find a compatible partner. Is her search literally over or is he still checking out a few men to see a right one?
For now, let's cover her break up the story and her new hookups!
Dating Gossip Girl Co-Stars
While working in the series of "Gossip Girl," Jessica and Ed Westwick got mingled. In the year 2008, the duo paired off the screen and was giving relationship goals despite having frequent ups and downs in their relationship.
Fellow Gossip Girl Alum:- Blake Lively Pregnant, Husband, Wedding
However, the relationship ended abruptly in 2010 after she got dumped by Ed.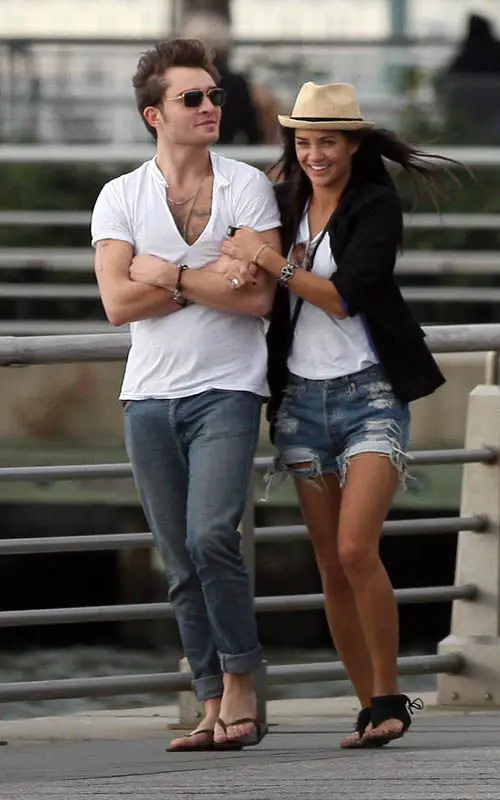 Ed Westwick and Jessica Shozr roaming together in the streets of New York City (2009) (Photo: pininterest.com)
The actual reason for the break up was considered to be the rumor of Jessica hooking with Marco Minuto, one of the best friends of Ed. The close source of Ed extended the breakup cause to the Pagesix.com saying:-
"Jessica recently celebrated her birthday in LA and was being openly affectionate and flirty with Marco. They ended up back at the same hotel, but nobody knows what happened behind closed doors. Her flirty behavior shocked a lot of their friends, so word quickly got back to Ed, who has been filming in Europe."
The stated insider added:-
"He immediately ended their relationship on the phone, and Jessica, who denied anything happened with Marco, was so distraught that she flew to London last Friday with just the clothes on her back. She's been begging Ed to take her back, but he is deeply hurt. He can't believe that she carried on this way with one of his friends."
Though Jessica did not speak a dime on the said allegations, the indicated close source vehemently denied the claims laid on her by claiming:-
"She's been celebrating her birthday with Ed in London, and the story has no merit."
Well, failure in a relationship should never hold one back; instead, one should learn a lesson and move ahead and rectify your mistakes in your next relationship. Actress Jessica though had a failed relationship once; she hooked up with several other men in the subsequent years.
Footballer Boyfriends
After Ed, Jessica began dating NFL star, Aaron Rodgers
Briefly together in 2011, the actress and her then-Green Bay Packers' quarterback were very supportive of each other's endeavors. No wonder, the duo remained friends even after the breakup. They also tried to rekindle their romance in 2014 but to no avail.
On And Off Relationship:- Mod Sun Age, Girlfriend, Split, Bella Thorne
Moving from one NFL star to another, Jessica hailed in the story for her link up with footballer Scotty McKnight. Though the footballer and the "Gossip Girl" star were dating for several months, their love affair got confirmed when they began uploading cozy pictures of themselves.
In the year 2015, the story came to light when they were spotted together holding hands at Don Julio's Neon Carnival in Indio, Calif.
For three years, The Orville actress and her footballer beau enjoyed a high-profile romance. Fans and media alike were believed that the lovebirds would make it to the aisle. Sadly, they parted ways in June 2018.
Romance In 2019
Taking some time off from the breakup with Scotty, Jessica returned to the dating scene in February 2019. The Gossip Girl Alum found an ideal boyfriend in the professional hockey player Brad Richardson.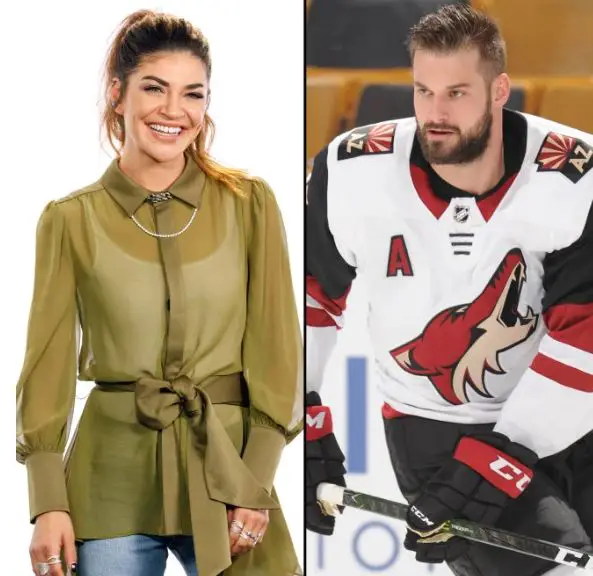 Jessica Szohr and boyfriend Brad Richardson commenced dating in Feb 2019 (Photo:- usweekly.com)
Following Brad's history-making performance on 28th February 2019, The Internship actress shared a photo of the two. It was all the dating confirmation that the fans need.
Tattoos & Ethnicity
Not only for her relationship, but Jessica also remained in the limelight for her 22 tattoos.
With Ink On Her Body:- Hannah Snowdon Bio, Age, Tattoos, Wedding
She has pierced in her body inclusive of her grandparents anniversary date, a cherub on her foot and a "know your limit" symbol written on her backside.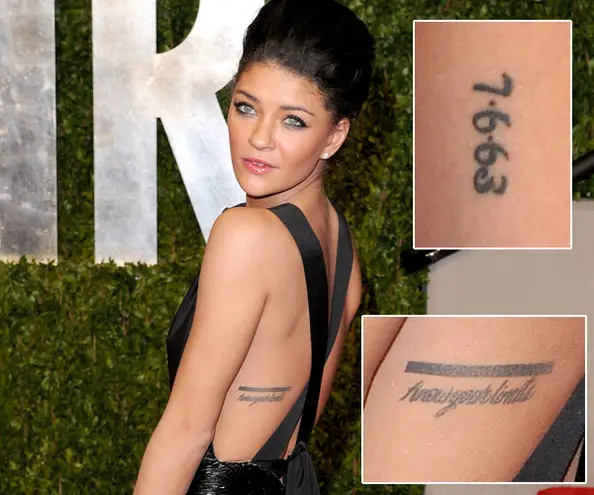 Jessica Szohr flaunts her two tattoos out of 22 (Photo: zimbio.com)
Jessica hails from Menomonee Falls, Wisconsin and is of the Hungarian African decent. The mixed ethnicity has given the actress a new beauty which eventually made her list of the "100 Most Beautiful People in the World".