Entertainment
Kellan Lutz Married Life With Wife | Wife, Baby, Net Worth
Kellan Lutz is an American actor known for his roles in the Twilight movies...is married to his wife...was dating his girlfriend for two years before getting engaged...announced their wedding by posting...have been together since late 2014...his wife miscarried her baby...has a net worth of...before moving on to his third girlfriend...stands at the height of 6 feet (1.83 meters)...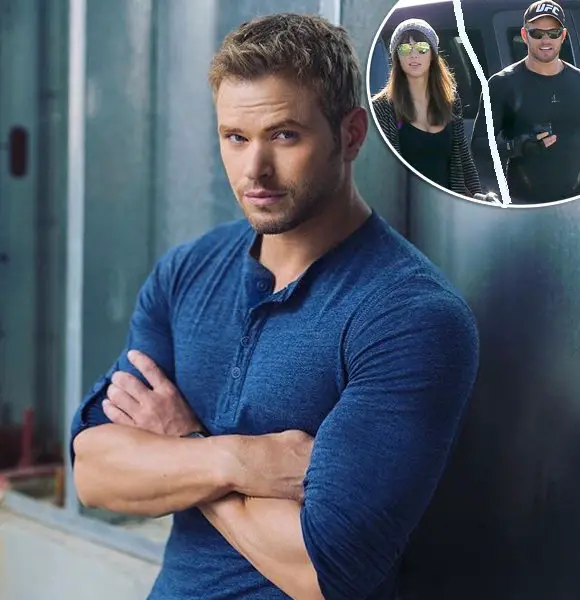 North Dakota-native Kellan Lutz is an actor and model, well-known for his role as Emmett Cullen in the Twilight saga. 
In addition to his roles in the Twilight movies, he has worked in various other famous shows and films such as The Comeback (2005-2014), The Legend of Hercules (2014), The Expendables 3 (2014), and What Men Want (2019), among many others. 
Kellan has enjoyed a fairly successful career in the entertainment industry with over 40 credits as an actor, two as a producer, and 68 credits appearing as himself in various TV shows and documentaries. 
Kellan Lutz' Married Life: Wife & Children
Kellan is married to model Brittany Ward Gonzalez (now Brittany Lutz). They have been together since late 2014. 
Kellan and Brittany first started seeing each other in October 2014 and were spotted cycling together in the Los Angeles area in December that same year. 
Another Twilight Star:- Kristen Stewart Gay, Lesbian, Dating- Everything You Need to Know
Since then, their relationship progressed steadily, and the couple soon got engaged in September 2016, after two years of dating. 
They waited for one more year before officially becoming husband and wife.
The two quietly got married on 7th November, around Thanksgiving in 2017, and Brittany announced their wedding by posting a picture of them together holding "Mr and Mrs" passport on 24th November 2017.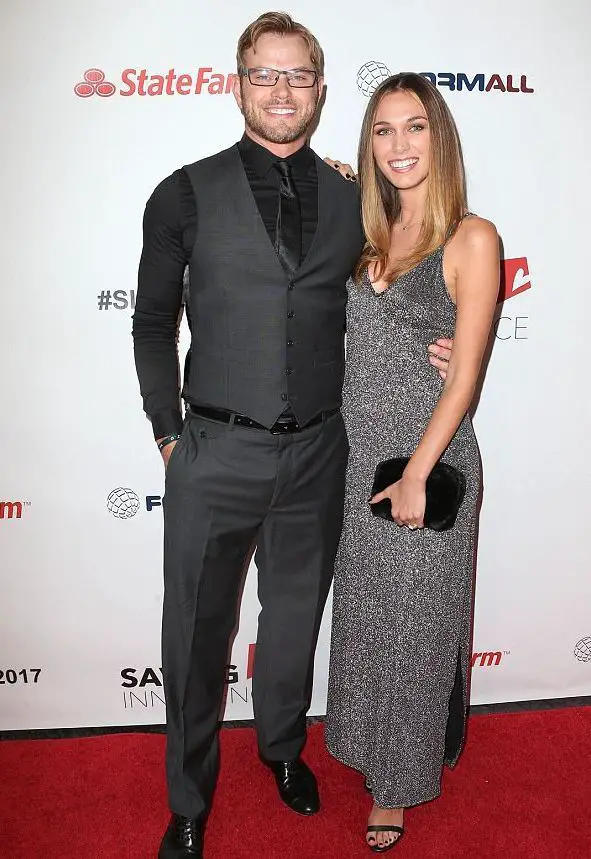 Kellan Lutz with wife Brittany Lutz during a red carpet event on 30th September 2017 (Photo: Shutterstock) 
Nothing much is known about their wedding, but Kellan did post a picture of him kissing Brittany on 10th January 2018 on Instagram, remembering his marriage. 
Pregnancy, Miscarriage
Finally, Kellan took to his Instagram account on 29th November 2019 to announce wife Brittany's pregnancy. 
Unfortunately, the Kellan and Brittany were struck by sad news as Brittany suffered a miscarriage in December 2019. The actor's wife first shared the news through her Instagram account on 4th December that year.
Following that, on 6th February 2020, Brittany shared the experience with her miscarriage along with the gender of the baby that would have been daughter. She wrote,
Baby girl, it was my absolute honor and pleasure to be your mom these last 6 months. I did my best and it was an absolute joy seeing your little face all those times on that screen and feeling your tiny kicks. I don't know why it happened the way it did, but part of me finds so much peace knowing you never experienced pain or heartache and never will. You're in the arms of Jesus now and one day we will get to meet you for real. Until I see you in heaven... your mommy loves you so much.
Apart from this, Brittany also expressed her deepest appreciation for Kellan and her supportive friends. She further thanked the doctors at the UCLA Medical Center where the surgery was performed.
Following the post, Kellan too expressed his support for his wife reposting his wife's picture,
My Wonder Woman. It's been a crazy rollercoaster of a week with a lot of emotions. Taking heartbrokenness to a whole new level but Grateful for these past 6 months and the journey itself. In life, we might not get the answers to all of our questions but we will always remain faithful! God will restore. I love you.
Furthermore, he thanked Brittany for her support, understanding, and love.
Kellan's Previous Relationships
The Twilight actor was in a few relationships before he finally decided to settle down with Brittany. His first known relationship was with Kayla Ewell, which lasted from 2006 to 2008. 
However, Kellan broke up with Kayla and started dating another actress, AnnaLynne McCord; the two were together from 2008 to 2011. 
He then went out with Kelly Thiebaud briefly in 2011, before moving on to his third girlfriend in that same year, Sharni Vinson.
And finally, after the relationship with Sharni ended in 2013, he had a short fling with pop star Miley Cyrus.
Related to Miley Cyrus:- Is Noah Cyrus Related to Miley Cyrus? Who Is She Dating Now?
The relationship didn't last very long, and it was also Kellan's final relationship before committing with Brittany.
Facts: Age, Height & Net Worth
Kellan was born on 15th March 1985 in Dickinson, North Dakota, the USA to Karla and Bradley Lutz. Kellan's parents are of German, English, Swedish, and Dutch descent.
Kellan has seven siblings- six brothers and a sister.
Kellan's full name is Kellan Christopher Lutz.
Upon high school graduation, he moved to California to attend Chapman University. Initially planning to study Chemical Engineering, Kellan developed an interest in acting and left his college education incomplete.
The actor stands at the height of 6 feet (1.83 meters).
Kellan has a net worth of $5 million.