Entertainment
'Long Island Lolita' Amy Fisher: Popularized After Murder, Where is She Now?: Divorced With Husband in 2015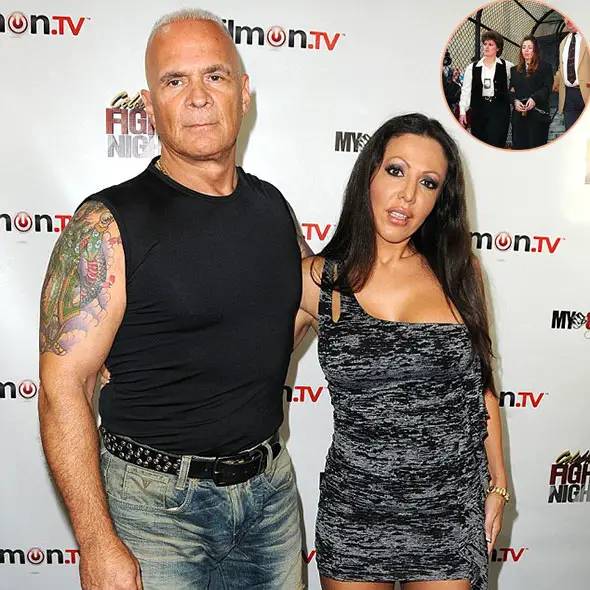 A rash decision made by Amy Fisher made her a criminal. Amy, who is better known by her nickname 'Long Island Lolita' after a murder attempt, was in the headlines for months back then. Where is she today? Learn about her situation now and her journey after the incident.
Attempted Murder
Back on 19 May 1992, Mary Jo Buttafuoco was living her normal life when somebody knocked on her door. Little did she know that answering the door will alter her entire life? It was young Amy Fisher, her husband Joey's 17 year-old-mistress on the other side who pulled a gun and shot her in the face. You would think that it would be all over, but miraculously Mary Jo survived the attack and was able to recognize Fisher to bring her Justice.
Celeb With Murder Charges:- YNW Melly [Rapper] Charged, Friends, Age, Killing
Amy was brought to court where she pleaded guilty. She was charged with first-degree assault or attempted murder and sentenced a maximum of 15 years of confinement on 2 December 1992. She later was released in 1999 through Parole. Mary Jo's face was partially paralyzed, and her vision had also been damaged but at the same time, she became famous.
What After Being Released? Married? Husband?
So, where is Amy Fisher now? It turns out that the former criminal has had quite a life after being released from prison. She was the columnist in Long Island Press for a short while. She married a former New York officer, Lou Bellera in 2003 and had her book If I Knew Then published in 2004. She has three children with him, two daughters and the oldest son. Further, Amy also wrote another memoir called Amy Fisher: My Story.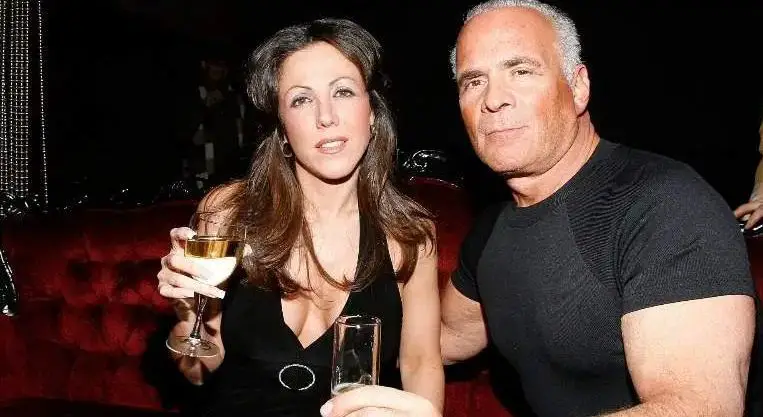 Amy Fisher with her ex-husband Lou Bellera (Photo: heavy.com)
Amy said that while she was divorcing her husband, he had sold their sex tape to Red Light District Video but instead of fighting them to take it off she instead accepted the payment. Unexpectedly she became an adult star and had reconciled with her hubby. However, in 2011, she announced that she will no longer be making films. She divorced her husband finally in 2015.
In an article by the New York Post, she was reported to be filming "online peep shows" from her Long Island home.
She has also appeared in multiple TV segment shows such as VH1 Celebrity Rehab and legally changed her name.
Amy Fisher's Short Bio
Amy Fisher was born on 21st August 1974 in Wantagh, New York to Elliot and Roseann Fisher. Her father was Jewish, and her mother was Italian-American. She used to attend the Kennedy High School in Bellmore, New York until the whole incident. She has an estimated net worth of $100,000. 
Odd Reunion
ABC News put Amy Fisher, along with Mary Jo and Joey Buttafuoco back in the spotlight after more than two decades. The episode of the show 20/20 that aired on 8 November 2019, took a look back at the attempted murder case and also interviewed the people involved, including Mary Jo's daughter, Jessie Buttafuoco.
You Might Be Interested In:- Yolanda Saldívar Is Not Dead! She Is Still Alive And Counting Days For New Life
The episode was to shed more light on the case with events being retold by the people involved in the case first hand and was dubbed, "never-before-seen Buttafuoco family home videos."
A lot of people may have wanted to know about the case, but some fans of the show did not like the idea of the reunion on a TV show. They took to Twitter with comments such as 'Old trash being recycled"