Entertainment
On Screen Gay Actor Stanley Tucci Reveals Guilt Imprint Left By The Death Of His First Wife On His Current Marriage
When you spend your life with that one and only person for a long time, two hearts become one. And suddenly without prior warning when that person departs from your life forever, it's as your world turns upside down creating a great hole in your life. To fill that space caused by the loss of your beloved, what does it take?
One way is falling in love again. While this can heal the pain and help you to move on, it also makes one guilty because you feel like you are betraying the old love which you had. Actor Stanley Tucci also had to undergo the pain when he lost his wife, and on finding new love again, he became guilt laden. So let's see how did he find his way in life.
Stanley Tucci Again Found Love Which Came With Guilt:
It was a hard and real painful time for "The Hunger Games' actor Stanley Tucci when he lost his wife, Kathryn Tucci due to breast cancer in 2009. The couple shared a strong bond with each other as they were in an intimate marital relationship for fourteen years. However, with Kathryn's death, the bond came to a dissociation leaving Stanley alone.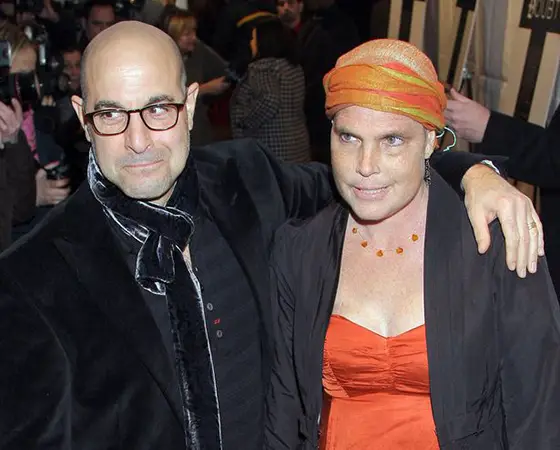 Caption: Stanely Tucci's wife Kathryn (Kate) Tucci died due to breast cancer in 2009.
Photo Credit: mirror.co.uk
So, to fill that space he happened to meet Felicity Blunt. After all, no one can live alone for long without love in their life. Stanley fell hard for Felicity in 2010 after they met at her sister Emily Blunt's wedding to John Krasinski in Italy.
After Kathryn's death, Stanley moved to London from New York as he says,
'Once my wife passed away I was there by myself and what was I doing?' he said. 'To me this was the healthier option."

There he fell in love with Felicity. Well, the fact that he likes British women must have made it possible to fall for Felicity. He said,
"Well, English women are a bit more relaxed than Americans. You do swear and drink more, but I like that. I find that very attractive."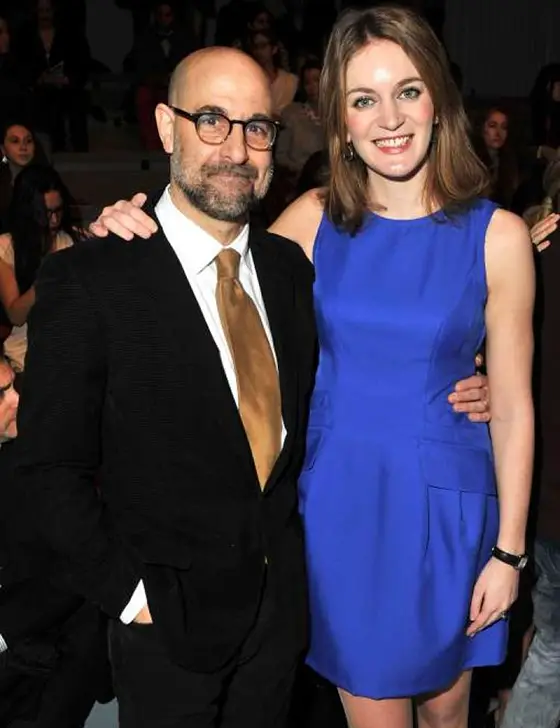 Caption: After Kathryn's death, Stanley again married Felicity Blunt in 2012.
Photo Credit: assets.nydailynews.com
Then in 2012, Stanely again got married to Felicity. However, he didn't forget his dead wife that easily. He said that he was rather filled with guilt for loving Kathryn. He recalls,
"It was very hard to go on vacations at first, really hard to go with Felicity some places. I felt guilty. It's horrible. You always feel guilty."
Now, Stanley is living a happy married life with his family consisting of four children. From his first marriage, he has two daughters-Camilla and Isabel and a son named Nicolo. And from the second marriage, he has a son named Matteo Oliver Tucci. Though some may spread the rumors of him being a gay, his marriages prove that he is a straight family man.
Stanley Tucci's Short Close-Up:
Stanley Tucci was born on November 11, 1960, in Peekskill, New York. Besides being an actor, he is also a writer, producer, and film director. For his notable work in "The Lovely Bones(2009), he was nominated for an Academy Award For Best Supporting Actor. He is also the winner of two Emmy Awards for his performance in Winchell and Monk.