Entertainment
Will Young Found Him A Boyfriend? A Gay Love In Order After Suffering
Will Young first came to rise after winning the first season of Britain's Pop Idol...The celebrity status which he got after the show brought him fame and money, but also hampered his relationships...The openly gay singer had to bid farewell to two of his partners due to the ego brought by Will's professional success...After becoming involved in several affairs, Will is finally ready to settle down and start a family...But, has he found a loyal boyfriend who can take the responsibility of co-parenting a child with Will? Let's find out!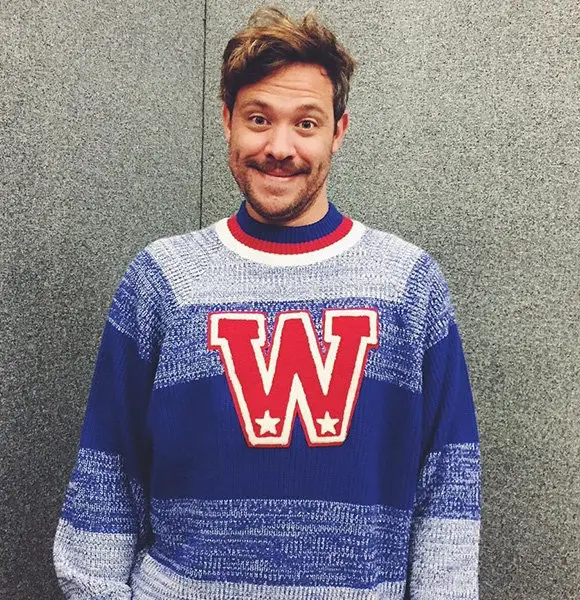 British singer-songwriter, Will Young may have all his thanks to Britain's TV show, Pop Idol but how the fame and celebrity status has hampered his relationships is a different story. 
The openly gay singer had to bid farewell to two of his partners due to the ego brought by Will's professional success. While Will has been struggling in his early days of fame due to his gay sexuality, the disruptive gay relationships may be one big hurdle to walk over for the singer.  
After becoming involved in several affairs, has he found a loyal boyfriend who can take the responsibility of co-parenting a child with Will?
Let's find out!
Terrified Of Being Gay; Shamed And Abused For Gay Sexuality
Will first came out openly as gay more than one and a half decade ago in 2002. He revealed his gay sexuality during an interview with the News of the World claiming that he had never hidden his sexuality and that he had always been proud of his identity. Will said during the interview,
"I feel it's time to tell my fans I'm gay. It's totally no big deal, just part of who I am. For me it's normal and nothing to be ashamed about. I'm gay and I'm comfortable with that. I really don't know what the fuss is about. I'm sure this will not come as a surprise to many people, although I've always been discreet and I'm not a campaigner when it comes to my sexuality."
The Anything Is Possible singer later revealed that he was forced by the media pressure to discuss his personal life and sexuality in public. Talking to reporters during a press conference, he said,
"I have never made any secret of this to my family and friends. I don't wish to talk about it any further and I hope that people will respect that as my private life is my private life."
Will also mentioned that he was involved in only two relationships till the date and was single at the time. He further added that he was too busy to be dating anyone. 
You May Find Interersting:- Did Eugene Lee Yang, Age 32, Secretly Come Out With Gay Sexuality?
While growing up, Will was taught that homosexuality was wrong. Further, he has also been shamed and even abused on the radio for his sexuality. For the first couple of years, Will was terrified of being gay.
Ego Destroyed Relationship With Partner; Found A New Boyfriend?
However, that time has passed, and Will can now finally take pride in his sexuality and his gay relationships. 
The singer had his first serious relationship at the age of 25. By the time, he met his then-boyfriend, Aaron, the Wokingham, United Kingdom native had already won the Pop Idol, creating a celebrity status. 
Despite being serious, Will's partner was bothered by all the media attention got by him. The relationship between Will and Aaron didn't last long, and the pair eventually broke up. 
After the failed affair, Will started dating his second boyfriend named Connor. However, soon competition and ego rose between the partners as Will's fame sidelined Connor.
Will mentioned that while the pair was attending a party, Connor was listed as Will Young's plus one even though the event was organized by one of Connor's friends. 
Like his earlier relationship, Will's romance with Connor was also not meant to last forever and the couple split up after dating for a while.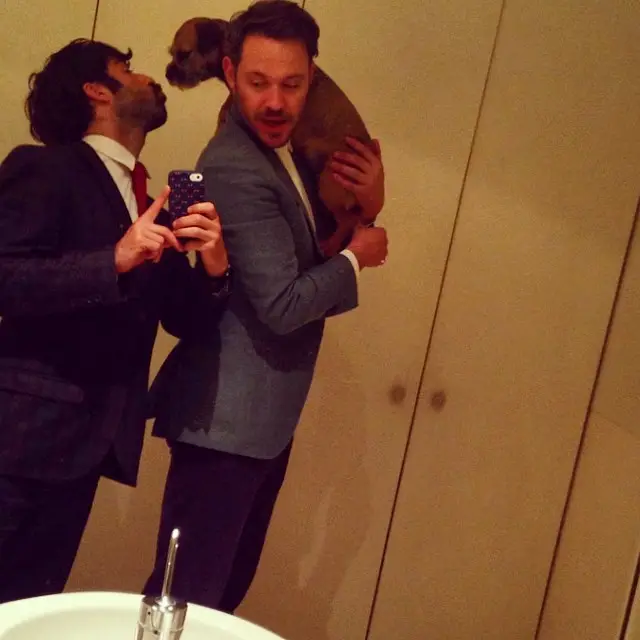 Will with former boyfriend Jesse Kovarsky back while they were dating (Photo: TheSun.co.uk)
Moreover, Will also dated American dancer Jesse Kovarsky, whom he first met on Tinder, for a short period. The couple eventually broke up in September 2015 after Jesse had to return to the states and neither of them wanted a long-term relationship.
The former partners still remain friends to this day and have no unresolved issues between them. Talking about his ex-partner Jesse, Will said in an interview, 
"He was the best relationship I ever had. He was going back for visa reasons and neither of us wanted to do long-distance. We are still great friends. I certainly wasn't an easy boyfriend, but then I never went for easy people."
Back in 2017, Will mentioned that he was ready to date again and maybe even start a family with a loving partner. He said while talking to ES Magazine,
"Oh yeah. I'd be a great parent. I love kids. I mean, it changes from day to day, I think. The problem with being a gay man, I say, is that I can't sleep with my boyfriend and magically produce a child. So there's a lot more time to think. I can't go, 'We're trying for a baby'."
And it seemed like Will had found the perfect partner to settle down with. In recent times, Will has developed a close friendship with openly gay filmmaker Chris Sweeney. The two first met while working together on Will's music video of Come On. 
The close friends are also seen hanging out together on several occasions, which led many to believe that they were dating. 
More From LiveRamp Up:- Natasha Negovanlis Not Lesbian But Down For Girlfriend; Relationship Contour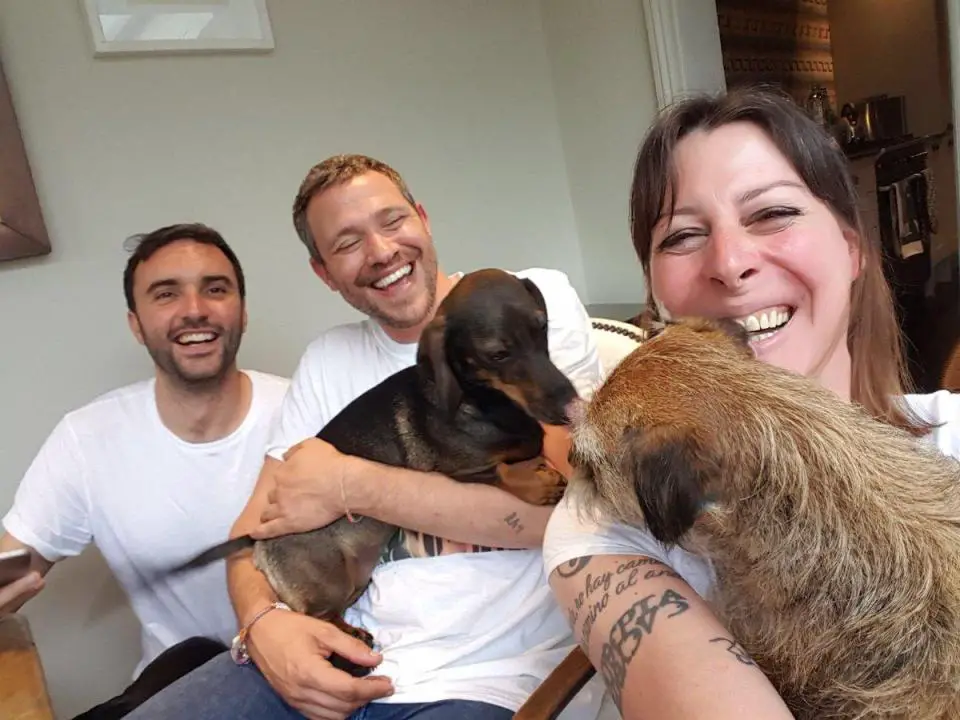 Will Young hangs out with a close friend, Chris Sweeney (Photo: TheSun.co.uk)
However, it was later revealed that Chris is a married man and a loyal husband to his partner William, who works as a lawyer. 
Will, who currently ages 39, is single for now and still looking for a loving partner with whom he can start a family. Hope, he doesn't have to wait for long.