Entertainment
Abby Phillip Bio: From Mystery Age To Intimate Wedding With Husband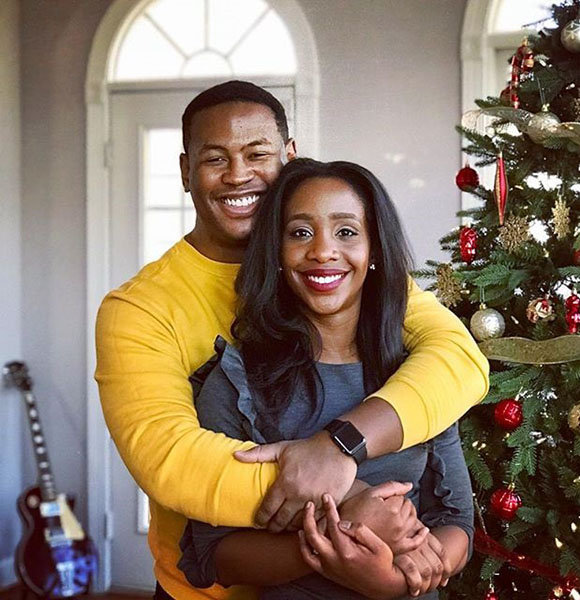 Quick Information
Husband/Spouse

Marcus Richardson

Instagram

https://www.instagram.com/abbydphillip/?hl=en

Twitter

https://twitter.com/abbydphillip

Hair Color

Black

Education

Harvard University

High School

Bowie High School

Awards

2019 Outstanding Journalist in Broadcast Television

Net Worth

N\A

Engaged Date

27 December 2016

Wedding Date

May 2018

Date of Birth 25-11-1988
Relationship Status

Married

Children/Kids

No

Mother

June C. Phillip

Father

Carlos W. Phillip

Ethnicity/Race

Afro-Trinidadian

Zodiac Sign

Sagittarius

Profession

Journalist

Birth Place

Virginia, United States

Nationality

American
CNN's very own Abby Phillip, age 32, first gained prominence for her coverage of the Trump administration for The Washington Post, before moving her services to CNN in 2017.
In addition to being one of the more popular voices of her generation, she was once considered to be one of the most sought-after bachelorettes in the journalism scene.
All that changed once she found the man of her dreams, essentially breaking the hearts of her admirers.
Her fans had to bear the excruciating pain of seeing her parade first her fiance and then her husband all through her Instagram. To add insult to their injury - albeit unknowingly - she even put out pictures from her honeymoon!
Uncover the whole story down below!
Married Husband In Intimate Wedding; "Engaged" Day As "The Best Day"
Imagine the pain a fan has to endure upon learning about his/her idol's engagement to another man and via social media, at that. And all it took was an Instagram post from the former Washington Post to create a similar commotion among her fan base.
Get To Know Another Jurno:- MSNBC's Nicolle Wallace Keeps Her Husband Out In Shadows But Not Her Son!
On 27 December 2016 - while the world was celebrating Christmas - Abby and her husband, Marcus, were already making plans for their wedding after announcing that they were engaged-to-be married via Instagram.
The post of Abby and her husband, Marcus, dressed in festive attire, was accompanied by a long caption that read:
"We're engaged!! Yesterday was the best day. Our tiny apartment was full of so much love, joy, and laughter. I'm so happy that my family and Marcus's mom were all able to be with us this Christmas. And I can't wait to spend the rest of my life with my love! "
Abby and her husband, Marcus Richardson, age 37 - who also goes by the moniker gizmont on Instagram - have quite a history. Soon after meeting at a party thrown by a mutual friend in 2011, they began dating each other.
Her husband, Marcus, is currently employed as a managing director at the nVisium in Herndon, Va. -- a  company specializing in web and mobile applications security.
At the time of their wedding, they had known each other for almost seven years. The smitten couple had married in May of 2018. Abby later shared the news using her Instagram handle by posting a wedding photo with her husband.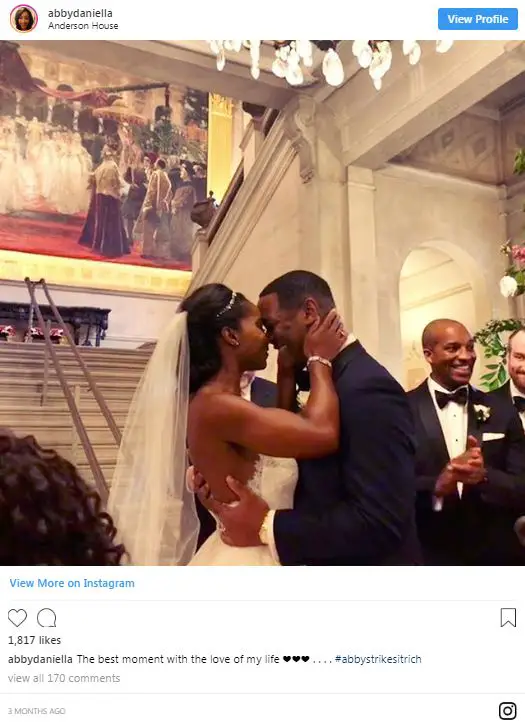 Newly married Abby and her husband, Marcus, share a kiss on the day of their wedding (Abby Phillip's Instagram)
Following their wedding, the newly married duo had decided on Vietnam as their honeymoon destination.
Discover:- Zuzka Light Amazing Body At Age 36! Workout & Diet Advice From Fitness Guru
While in Vietnam, Abby and Marcus had stayed at the luxurious Pao's Sapa Leisure hotel. The CNN correspondent even posted the honeymoon picture of her and her husband from the hotel.
Abby's Days In Quarantine
The pandemic has created such a situation that one has to maintain a distance even with their loved ones. Even on special occasions like birthday, Abby could not call upon her parents for dinner because of the threatening virus. She spent all day with her husband and their dog, Booker T. They had a low-key birthday without any celebrations this year. But that's ok for Abby as she likes to keep things to herself. And after a five-day-long election process, she deserves to give time to herself. 
She cooks and bakes in her spare time. Taking care of plants and gardening is her other hobby. It sounds boring, but she just loves household activities. Besides this, she is into book reading. Currently, she is reading Isabel Wilkerson's Castle, and she is a role model for her. Growing up, she was a huge fan of Gwen Ifill, who she considers as her idol.
CNN's Abby Phillip's Bio Including Age & Parents
Marcus isn't the only recipient of Abby's love on social media platforms. Abby, age 32, flaunts her parents and sisters as well, albeit on occasions.
She has made a point to wish her parents - father, to be more specific - on special occasions every year. Lucky for her, both father's day and her mother's birthday fall on the same day, which has made June 19th an event for her.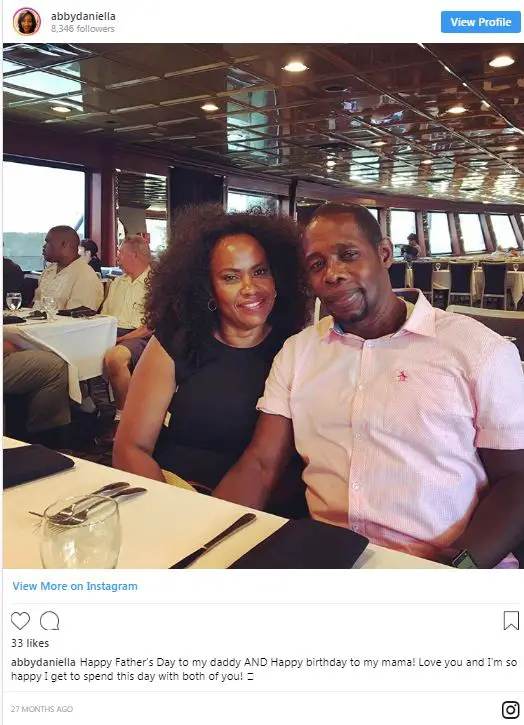 Abby shows off her parents on Instagram (Photo:- Abby Phillip's Instagram)
The CNN journo's bio reveals that she was raised alongside her three other sisters in Bowie, Maryland, in the '90s.
Born on 26 November 1988, she had developed an interest in journalism and politics from an early age. As a result, she pursued a degree in Government while attending the prestigious Harvard University. There she wrote about politics for the student newspaper named, The Crimson. 
Interesting:- Mike Sherm Wiki: Everything From Age, Girlfriend To Parents, Net Worth
After graduating from Harvard, she received her first professional gig as a White House reporter and blogger for POLITICO. Later, she moved to ABC News, where she wrote and produced a host of stories for ABC News Programs.
According to her bio on CNN's official website, the 29-year-old joined the network to cover Trump administration.
Though she has acquired huge recognition in the field of media, she wanted to be a musician as she grew up in a musical family.