Entertainment
Actor Dustin Diamond: Married to Longtime Girlfriend in 2009 & Gay Rumors While Being Alive
Actor Dustin Diamond: Married to Longtime Girlfriend in 2009 & Gay Rumors While Being Alive. American actor, "Saved by the Bell" star. Dustin Diamond was announced dead on February 1st, 2021. Diamond is popular all over the tabloids whether it's because of his self-directed sex tape or by violating the terms of his parole. Due to such issues, his personal life of Dustin has always been in the dark.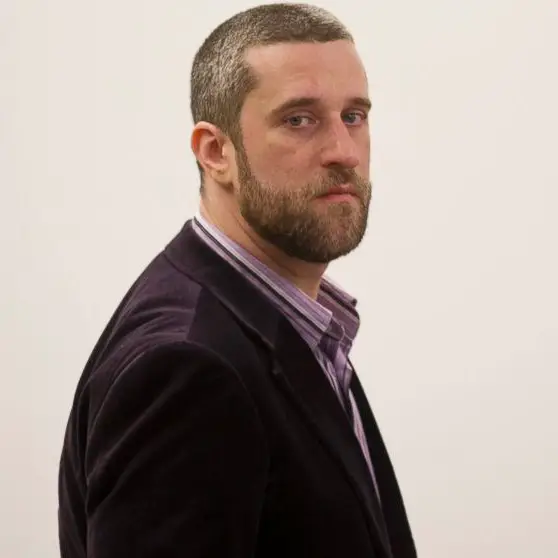 Dustin Diamond, the American actor most known for playing the geeky character in Saved by the Bell was announced dead on February 1st, 2021. 
What Caused Dustin Diamond's Death?
The 44-year-old former child star, who came to fame on television after being diagnosed with stage 4 small cell cancer, died just weeks after being diagnosed.
Regarding the actor's therapy, a spokesman for the star informed Entertainment Weekly,
"He's undergoing chemo so he will be there at least another week and then we will figure out when he gets to come home."
Because these cancers may run in families, Diamond's small cell carcinoma was thought to be hereditary. However, his death was discovered to be the consequence of a unique blend of circumstances around a rare type of cancer.
Looking back, the personal life of the actor has always been a mystery to the world. From breaking the terms of his parole or making headlines for his self-directed sex tape there's more into it! 
Married Life In Jeopardy While Alive; Split From Longtime Girlfriend Turned Wife
This is the right place for his fans who want to read about his prior relationships.
We'll shed light on his marital life and affairs, as well as the gay rumors that swirled about him when he was living.
In the year 2009, the actor married Jennifer Misner, his long-time lover. He met her on a trip to Pennsylvania and began dating her after that.
Interesting:- Slim Jesus Dead Or Alive Dilemma; Rapper's Real Name & Actual Net Worth
The pair who had known each other for over a decade, but were at one time, reported having been separated.
When Diamond was alleged for directing and releasing his sex tape called Screeched – Saved by the Smell in 2006, Misner stood by him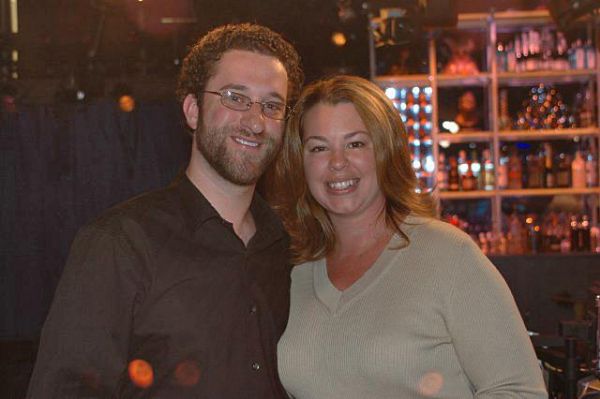 Dustin Diamond and his ex-wife Jennifer Misner. They tied the knot in the year 2009 (Source: taddlr.com)
We may infer that the actor was not happily married because his marriage did actually end in separation in 2013.
Despite the fact that he had known his wife for more than a decade, their marriage just did not work out. Their relatives and friends were taken aback by the news of their breakup. And why wouldn't it?
Talk about a marriage going through it all, the then-American actor and his ex-wife faced the awful loss.
Discover:- Kevin Chamberlin Obscure Married Life With Wife Hails Gay Rumors, True?
An ectopic pregnancy caused a miscarriage for the former Saved By The Bell star's then-girlfriend in December of 2004.
Following the tragedy, both created the Dustin Diamond Foundation in their first - what would've been, had it lived - baby's memory.
Amid His Gay Rumors, "A Clown" Girlfriend Was In The Picture?
The actor was undaunted by a broken wedding since cupid had gifted him with love.
Despite rumors to the contrary, he appeared to be content with his new girlfriend Amanda Schutz. She was the one that was always there for him, in both high and poor times.
Schutz was detained with her then-boyfriend, Diamond, in a bar assault incident on December 26, 2014.
In May 2015, the California native was pleaded guilty to misdemeanors facing a max penalty of one year but was freed of the felony assault charge. Later that year, he was condemned to four months in jail and six months of probation.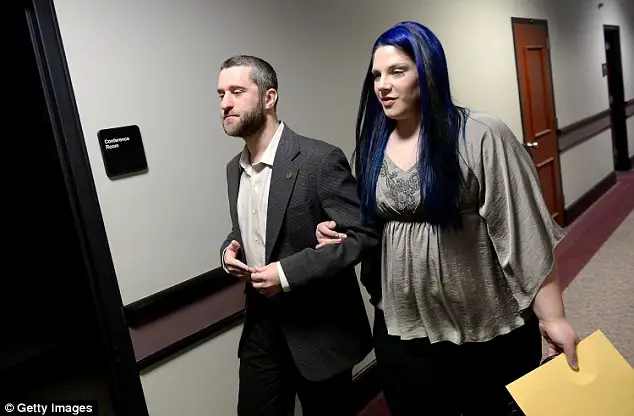 Dustin Diamond and his fiancé Amanda Schutz appearing in the court in January 2015 to enter not guilty pleas in Christmas bar stabbing case (Source: dailymail.co.uk)
If you're curious about who his then-girlfriend was, Schutz was a well-known clown known as Loli Pop. Her fun and loveable personality was an excellent way of keeping children of all ages interested.
Read Also:- John Miller Dating Girlfriend Jennifer Garner, Here's Their Relationship Facts
When a celebrity attempts to keep things under wraps or avoids becoming involved in affairs, it is natural for others to assume their preferences.
In terms of sexuality, Diamond, on the other hand, was undeniably straight, having been in two separate relationships while still alive. The rumor that he was gay has not been confirmed.