Entertainment
Actor Wayne Brady's Married Life: Divorced His Actress Wife in 2008, Where is He Now?
Wayne Brady has been in the entertainment business for more than two decades. He has been able to set quite an example with his acting ability and is considered one of the most talented comedians. But, how well do we know about his personal life, not a lot isn't it? So let's get acquainted.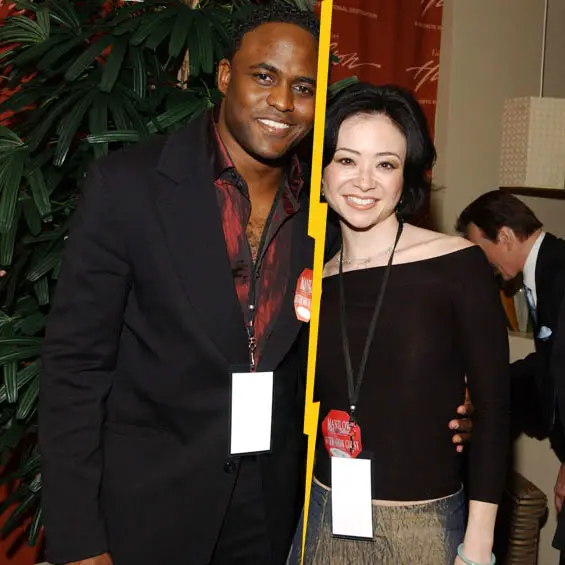 Wayne Brady has been in the entertainment business for more than two decades. He has been able to set quite an example with his acting ability and is considered one of the most talented comedians. But how well do the fans know about his personal life, not a lot? So let's get acquainted.
He sings and dances; he can act pretty well, make the fans laugh until their stomach turns, and even does improv comedy. The man in question is the Superman of the entertainment world.
Married Life - Wife & Divorce History
It may come as a surprise, but Wayne was a married man, not once but twice. His first marriage was with a Columbian singer Diana Lasso. They got married when the actor was first starting as an improv artist.
Wayne and his first wife Diana tied the knot on 31st December 1993. But the marriage didn't work out as planned, and they divorced on 21st September 1995.
Separated From First Spouse:- Dustin Hoffman Wife, Children, Gay, Family
The How I Met Your Mother star didn't lose his hopes of finding love after his first marriage failed. And fortunately, he found love in the hands of a longtime friend Mandie Taketa. Wayne and his second wife, Mandie met during a show where the actor/comedian was performing. They instantly hit it off and started dating.
Three years later, on 3rd April 1999, they tied the knot. Mandie then gave birth to their daughter, Maile Masako Brady in 2003. But sadly, the marriage didn't work out for Brady and Taketa as the two separated seven years later on 5th April 2006, and got divorced in 2008.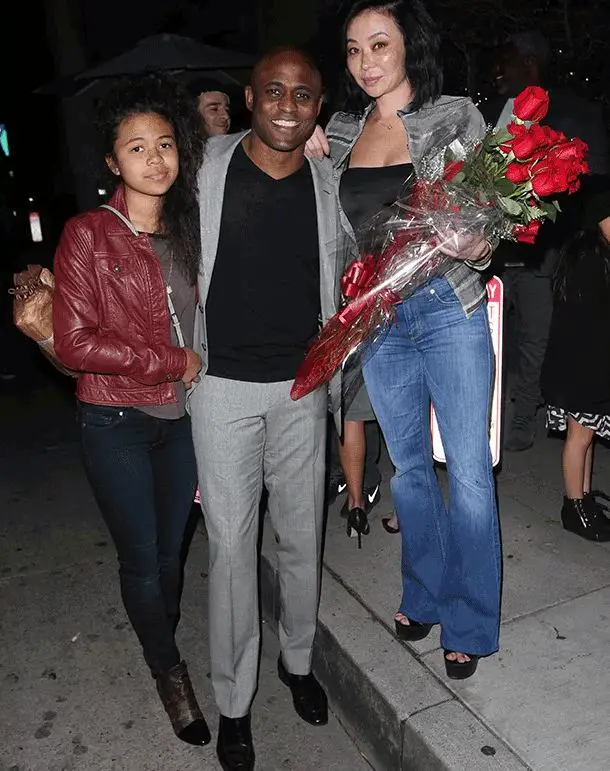 Wayne Brady with his ex-wife Mandie Taketa and daughter Maile Brady in March 2018 (Photo:- mtonews.com)
Despite the separation, Wayne and his ex appear to be in good terms. In March 2018, The Home Court actor along with his daughter Maile attended Mandie's birthday celebration at Mr. Chow in Beverly Hills. Following the dinner, the trio posed for pictures.
Dating Girlfriend Or Gay?
Even though he plays the character of a gay half-brother of Barney (Neil Patrick Harris) in How I Met Your Mother, he's not gay in real life. He was rumored to be dating TLC's Rozonda 'Chilli' Thomas.
The gossip started in January 2014 as Wayne and Chilli were spotted holding hands in Vegas. The latter was one year removed from her infamous split with R&B sensation Usher.
Amid widespread rumors, conflicting reports surfaced. While the pair categorically denied being romantically involved, Wayne and his alleged girlfriend Chilli hinted that the duo might have dated in 2013. But, because of their schedule, the friendship never blossomed into a love thing.
Ironically, the same year Wayne got linked with Chilli, he also opened up about his depression. He credited friends and family for his then-ongoing recovery. The Vinyl Justice actor made it a point to mention ex-wife Manide in the list of people who helped him.
Went Through Same Struggle:- Is Dale Winton Now Married After Suffering Depression From Past Breakup? Also Addresses Fans On Illness
As his daughter approaches her mid-teens, Wayne's seemed to be preoccupied with spending time with her, before she jets off to college for higher education.
Net Worth
Wayne started his career as an improvisational performer. He got his big break as he became a performer in the British version of Whose Line Is It Anyway? The multi-talented artist then became a regular on the American version. In 2001, he got his show The Wayne Brady Show on ABC.
He also played the role of lawyer Billy Flynn in the Broadway revival of Chicago.
In his career span of more than two decades, he has starred in almost 50 television series and films combined, which lead to 15 award nominations and five wins, including one Primetime Emmy Award.
For his guest appearance on The Bold And The Beautiful, critics dubbed Wayne as a favorite to bag the 2019 Daytime Emmy in the drama category. Should the prediction come to fruition, it would be his first mantel in the class.
In May 2019, it got reported that the actor would join the Tony Award-winning composer Jason Robert Brown for his SubCulture residency.
Thanks to his glorious acting career, he has been able to make quite a fortune for himself. He has a net worth of $10 million from his films and television deals, tours and advertisements deals.