Entertainment
Beautiful Brazilian Actress Alice Braga: Is She Dating Someone? Or Is She Married? Husband?
Having earned fame in the Brazilian movie Alice Braga now is taking all her steps to catch the breath of Hollywood men. Has she caught the attention of any Hollywood co-star or has she found her life partner in the process of dating? At present, we shall know about the love life and marital life of the ravishing Brazillian actress and help a few of her admirers to take a chance on hand.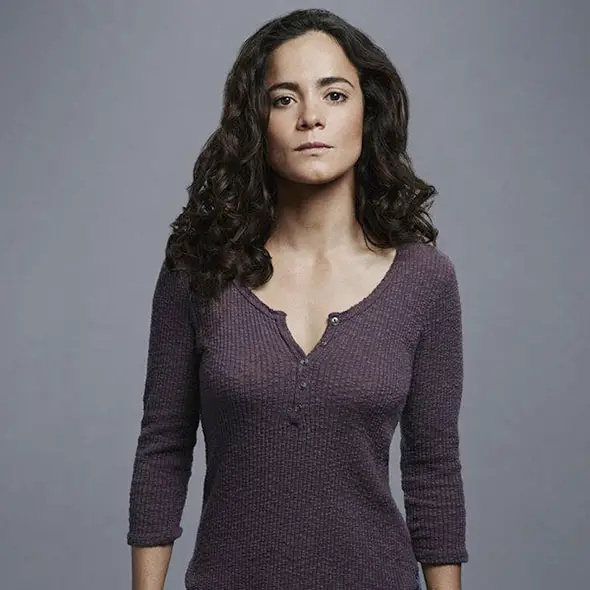 Quick Information
Relationship Status

Dating

Lesbian

Yes

Instagram

https://www.instagram.com/alicebraga/?hl=en

Twitter

N/A

Facebook

N/A

Hair

Long

Height/ How Tall? 5 feet 3 inches (1.63 m)
Education

Pontifical Catholic University of São Paulo

Net Worth

$2 million

Girlfriend

Bianca Comparato

Date of Birth 15-04-1986
Children/Kids

No

Sister/s

Rita Moraes

Mother

Ana Braga

Father

Ninho Moraes

Zodiac Sign

Aries

Birth Name

Alice Braga Moraes

Profession

Actress

Birth Place

São Paulo, State of São Paulo, Brazil

Nationality

Brazillian
The Brazilian beauty Alice Braga had always been open about having a partner who would rock her life. Amidst that, questions were being raised regarding Braga's sexuality because she was single for a long period of time.
Today, we will be clearing all your doubts, answering if she is married to a husband or dating a girlfriend. 
Read Down Below!
Alice Braga's Past Relationship With Partner
Braga was in a dating relationship with the Mexican Actor Diego Luna in the year 2004. The couple dated for a year and ended their relationship in 2005.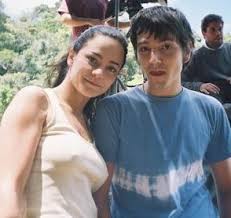 Alice Braga with her Mexican beau Diego Luna in 2005 (Source: famousfix.com)
Mexican Actress You Might Know:- Karla Souza's Daughter Arrives! First Baby With Husband Marshall Trenkmann
After the breakup, her ex-boyfriend moved on with multiple relationships and finally got married to Camila Sodi in 2008. However, the couple divorced in 2013.
Braga Wants To Have Children But Not Husband 
In a 2008 interview, The City of God actress professed a desire to have children, Although she had ruled out getting married and having someone to call her husband shortly. She said:
"I really want to be a mom."
Asked why she would want kids but not a husband, she credited her cultural background and upbringing in Brazil for her belief.
Celeb With Similar Belief:- Melanie Bromley Announces! Won't Get Married & Have Husband, What Happened?
But previously, in an interview with Latina on 15th July 2008, she spoke about searching for a boyfriend who would make her flutter like a butterfly. She said:
 "I gave up on my boyfriend, who I shouldn't have given up on. I was young. I was 20. I was too young to get married. As time goes by you learn."
She added: 
"I'm really looking for a boyfriend, but the more you look, the less you get. I'm letting it happen. I want to find a boy that rocks my world. Someone who gives me butterflies, in that way of being sweet." 
With this, many assumed that she was interested in men rather than women. It somehow ended the speculations of her being a lesbian. 
But who knew that Brazilian actress was hiding a deep secret inside her.
Alice Braga Girlfriend 
Over the years, Braga was successful in maintaining her personal life out of the media. But it was until 2020 when everyone was acknowledged that she was actually lesbian and had been dating for almost four years now. 
It came as a surprise for the fans because she had talked about having a boyfriend in a couple of her interviews and showed interest in men.
However, her fans were no less happy to know that she was in a relationship.
In January 2020, Braga herself confirmed that she was dating Brazillian actress Bianca Comparato. Although the news came into the limelight in 2020, the couple has actually been dating since 2017.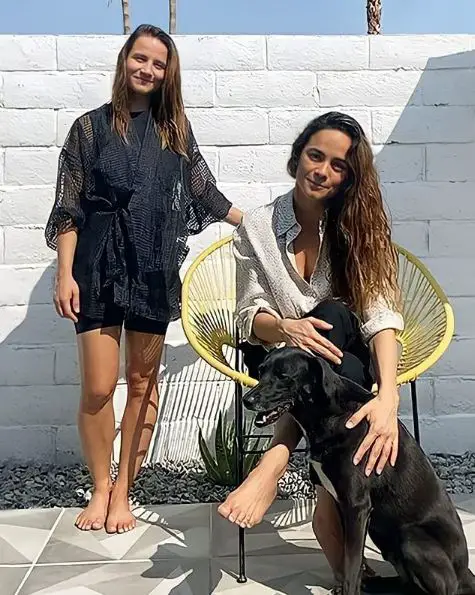 Alice Braga with her dog Pingo alongside girlfriend Bianca Comparato (Source: Instagram)
They had kept it a secret for almost three years. However, their family member and close friends were all aware of their relationship. 
A year earlier, Braga was in America while Comparato was in Brazil, but when COVID-19 hit, they stayed together in quarantine. 
Career In Short
Alice was born in Brazil. While she is now an international star, she has embraced her origins well, almost incorporating them in her career, playing the role of multiple Latino characters. The same is the case with her character in the hit TV Show Queen of The South.
Like the name suggests, in the TV show, the related events transpire taking near the south Borders of the US. The Drug thriller has gained quite a reputation, and Alice received high for her role as the lead, Teresa Mendoza.
The actress has also previously worked in an Australian movie, Kill Me Three Times. She had the chance to talk about her experience working in an Australian film as a Brazilian, stating that it was no issue for her and that the only problem was understanding the Australian accent.
"For me, the challenge was trying to understand Australian. That was a challenge! It wasn't hard to understand my English. They speak too fast and their English is hard to learn. Yeah, it was good." says the Actress in an interview where she was also questioned about her achievement as an actress that has worked in US, Australia, and Brazil and was asked where she was most comfortable working to which she replied with,

It's so hard [to answer that question]. Each place brings you something. I just filmed in Mexico and it's been ten years that I haven't been filming there. It was so much fun. That was something that still in my heart, because I just left there. It's hard to say. Once you're at home, then you're home. So it's hard not to say Brazil. At the same time, once you're shooting "I Am Legend" in New York inside a massive studio for a big production to run away from monsters—it was like being at Disneyland.

It's a really, really good question. It's hard to balance. Wherever I'm filming, I'm happy. I feel that a film site is the place I have the most love in the world no matter what. That's what I love to do. I'm always happy when I'm filming. No matter where—I'll be happy at that film [location]."
But further added that she considers Los Angeles her home now, stating,
"I've moved to LA finally last year and renting a place here. Funny enough, I've just been traveling for the past six months. LA is now home. But, Brazil will always also consider home since I have an apartment there. That's where I always go after I finish a project to visit family—mom, dad and my sister. LA is my home base now."
Similarly, the actress has also confessed that she is proud of herself and how she was raised and was incredibly thankful to her family, who built the person she is now. Her entire family is in the show business, and when asked if she planned to do any projects together, she answered saying,
"I did one once with my mom. It was really cool and she actually played my mom. We had a great time together. We think about possible projects, but it's hard because everyone is all the time doing things, but I would love to. I have a production company with my sister and I have a couple of projects already in development. The great thing about being in a family with so many artistic people involved is you can do everything at home in a certain way, so I'm trying to aim for that. I'm producing a number of things and developing some projects, so maybe one day, that would be great."
There's no denying that Alice - who stands five feet and four inches (163 cm) in height - is the last of the dying breed, who plans to work every day with people she loves the most.
Bio Uncovers Net Worth
Alice Braga Moraes was born on 15th April 1983 in São Paulo, Brazil, to a Catholic family. She is the daughter of well-known actress Ana Braga and niece of Sônia Braga, another successful actress. As for her ethnicity, she possesses Portuguese, African, and indigenous bloodline.
Fellow Brazilian:- Philippe Coutinho Getting Back To Strength After Injury With New Contract; Appreciated By Rival Team Player
She started her acting career at the age of 8, in a yogurt commercial. Her major break was in the year 2002 when she got an opportunity to act in "City Of God." It is interesting to note that she is the only star in the movie to see cross-continental mainstream success. The rest of the cast - including the film's lead Alexander Rodrigues who drives an Uber now to make ends meet - have failed to replicate her stardom.
Since her breakout acting performance, she has appeared in plenty of Brazilian movies. She has even played in a Hollywood movie opposite actor Will Smith in the film "I Am Legend."
A trilingual with proficiency in English, Portuguese and Spanish, Alice, through her acting career, has collected an estimated net worth of 2 million dollars. She has won plenty of awards like Rio de Janeiro International Film Festival(2005), ACIE Awards(2006), Cinema Brazil Grand Prize(2007) as the Best Actress for the movie Lower City(2005). 
Her other acting performances include roles in various projects like The Shack(2016) and Queen Of The South(2016).