Entertainment
Actress Cherylee Houston: Dating Her Boyfriend Onscreen, But What About Reality? Secretly Married?
To be in a relationship or not to be is completely one's choice and to publicize it or not to publicize it is also their wish. We can't force a person to reveal each and every information of their personal life. We can only read some pages that they have allowed us to read.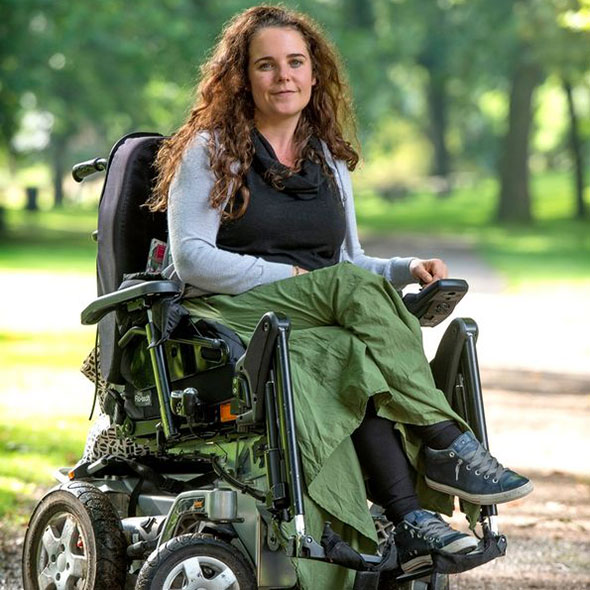 Brave are not those who live an ordinary life in normal circumstances. Brave are those who live an ordinary life in extraordinary circumstances. Cherylee Houston recognizes as one of the bravest individuals out there.
Diagnosed with  Ehlers-Danlos syndrome at the age of 23, where her hopes of becoming an acting sensation were at its prime, Cherylee hasn't let her disability stop her career in any way. Moreover, she hasn't let her personal life get affected much either.
 However, despite her physical disadvantage, Cherylee hasn't received much sympathy from the public. The actress has to suffer from several accusations and abuses for her disorder. Nevertheless, Cherylee remains unaffected and focuses all her attention towards her professional and personal life's prosperity.
Dating Boyfriend Onscreen; Married To Husband Offscreen?
 Cherylee became the first actress in the 50-years history of Coronation Street to be cast as a regular disabled character "Izzy Armstrong". She has since then gone on to achieve new and unprecedented career heights.
You May Also Like: Chewing Gum Actor Robert Lonsdale Contemplates Wedding, Never Been Married
The British actress was introduced as Kirk Sutherland's new love interest on 16 April 2010 in her show. Andy Whyment played the role of Kirk Sutherland.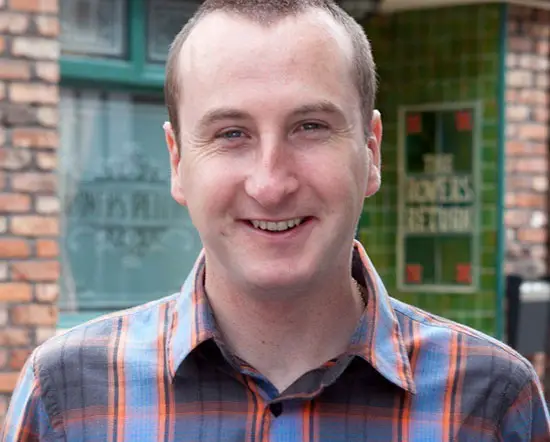 Kirk Sutherland from Coronation Street. (Photo: itv.com)
Apart from her on-screen dating interests, Cherylee also has her own love interest in her personal life. The actress is a married woman in her personal life and has a husband in the form of Toby Hadoke.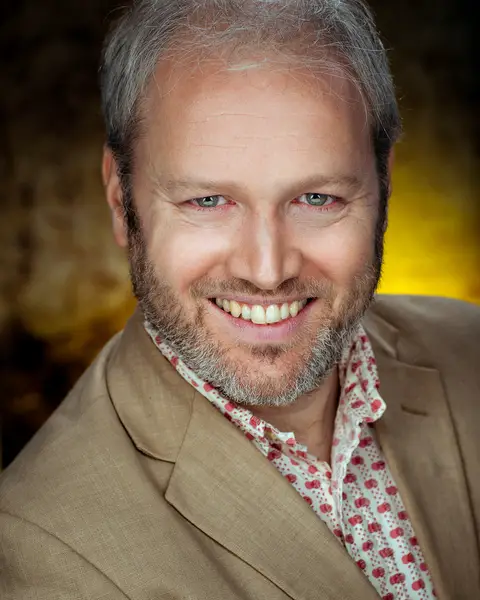 Cherylee Huston's husband, Toby Hadoke. (Photo: tobyhadoke.com)
Extremely private about her personal life, keeping intact with her introvert personality, Cherylee has not revealed any further details about her marriage whatsoever. Toby, an English actor, writer, and stand-up comedian himself announced Cherylee as her wife in a tweet in 2015.
'@timgebbels You just came up in conversation. I didn't know that you knew my other half! (Cherylee Houston)"
Don't Miss: John Michie Faces Loss of Daughter in a Perfect Married Life with Wife!
Following their secret wedding, the duo has not revealed anything more about their relationship. However, with no news of feud between the two, it seems Cherylee is happily married to her husband Toby and are set for happily ever after.
Consequences of Physical Disability: Accusations and Abuses
In November 2015, Coronation Streets star Cherylee Houston revealed that she was falsely accused of being a benefits cheat by her neighbor. Houston has Ehlers-Danlos syndrome because of which she can't walk more than a few steps without the help of a wheelchair.
According to Houston, her neighbor threatened to report her as a benefits cheat after he saw her walking a few steps to her wheelchair.
Her neighbor had actually taken a photo of Cherylee walking to her wheelchair and immediately knocked her doors. The alleged angry man then met her husband rudely and confronted the couple.
Houston later posted a series of tweets to condemn the action of the angry man.
Cherylee Houston on accusations faced by her from her neighbor. (Photo: Cherylee Houston' Twitter)
This wasn't the last time the actress had to face the consequences of her disability. On July 2018, she revealed an encounter where a stranger on a car abused her whilst she was crossing the road. 
Read Also: Brooke Vincent To Get Married? Footballer Boyfriend Sparks Engagement Rumors With Instagram Post​​​​​​​
The actress took to Twitter on 12 July 2018 to share her story.
"Was just crossing the road and a car beeped at me and a man shouted 'Spastic' at me. Wow"
However, despite numerous accusations and abuses, the actress remains unbothered by the negativity and has continued to amaze the audience with her superb on-screen performance.
Cherylee Houston's Short Bio
British actress Cherylee Houston was born in the year 1975 to her parents Bill and Coral. Houston got inspired by the entertainment industry after watching the film "Annie" at the age of 7 years.
She attended the Arden School of Theatre situated in Manchester. At the age of twenty-three, she was diagnosed with Ehlers-Danlos syndrome. She has been using a wheelchair since then.
Apart from Coronation Street, Houston has appeared in Doctors (2000), The Bill(2005), I'm with Stupid(2006) and Emmerdale(2009).