Entertainment
Actress Sarah Greene Still With Her Boyfriend Or Already Ended Her Soon-To-Be Married Relationship?
You never know when a turning point comes to your relationship. You either end your relationship getting married to you loved one or by separating with him.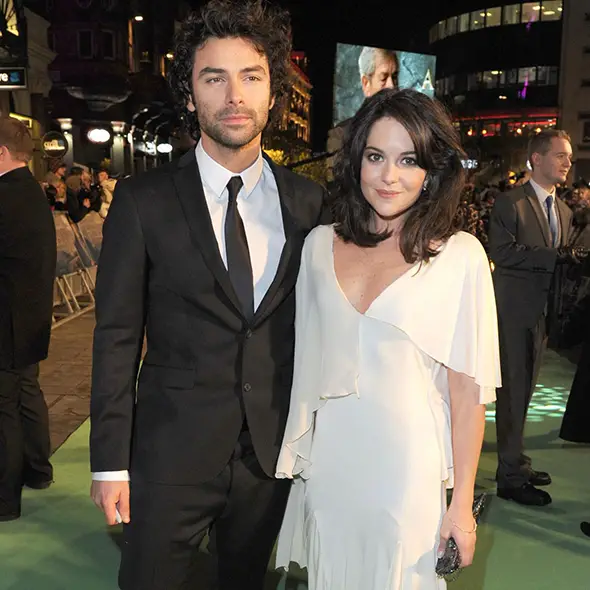 The occurrence of a twist in a relationship is natural. Sometimes the twist comes in the form of a wedding, and sometimes the twist comes in the form of separation.
The love life of celebrities is sometimes like an illusion as they are full of twists. Some celebrities clear the air by opening up about their relationships, whereas the rest of the celebrities keep quiet keeping the public in a dilemma.
Talking about Sarah Greene's love life, her fans crave to know if she has ended her long-time relationship or is on the course to get married?
Split Amid Engagement Rumors; Dating New Boyfriend?
Beautiful actress Sarah Greene was in a relationship with  Poldark's star Aidan Turner. The couple first met at the Gaiety School of Acting and then started dating soon after that.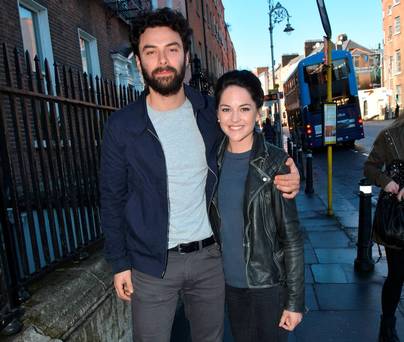 Sarah Green with her long-term boyfriend, Aidan Turner (Photo: Independent)
In 2015, rumors about Sarah getting engaged to her long-term boyfriend Adian went viral all over the media, which in fact, made many of Aidan's fans disappointed.
As per the rumor, the couple was all set for their wedding after their secret engagement. A source even commented that the pair was so close and would be perfect as husband and wife.
Dive in:- ABC 7 Val Warner Has A Family, Married With Husband Or Casually Dating?
But while the rumors were still circulating, Sarah and Aiden ended their affair. Sarah maintained silence regarding their break-up, whereas Aidan revealed the news of their separation with The Telegraph. However, he refused to reveal further details of their break-up. He explained that he would like to keep his private life private.
Talking about the split, he said-
"It's important to me that people don't know too much about me because I'm trying to play characters. Sometimes you see actors who are really good, but you have trouble separating that actor from the celebrity profile."
Although they are not lovebirds anymore, Sarah and her ex-boyfriend remain close friends. On April 2016, the pair attended Jameson Dublin International Film Festival where Sarah revealed they are still close.
In an interview with RSVP magazine, she stated that she and Aidan are still good friends and spent their time together last week in Los Angeles. She added:
"We are still the best of friends and we ended the relationship with a lot of love, so I love him to bits."
Despite a very long relationship, although the pair failed to take their relationship to the stage of marriage, they remain best of friends till date.
While the couple quietly separated their ways, misinformation was spread about their relationship.
Marking the misinterpretation made on her relationship with Aidan, she expressed her disappointment to the Image Magazine in 2018 that the people are making a random guess in her former relationship.
"No one likes that scrutiny or people thinking they know something about you and they're just guessing - you know, reading a 'source says' and taking that as verbatim. I just ignore it now though and I did at the time as well,
 She also remarked that her parents and friends know who she really is and all she wants is to make them proud.
When she was asked if she is currently dating anyone, she said that she is on the lookout for the new boyfriend. But she revealed if she found someone then she would be happy to start the dating life again.
Discover:- Lauren Sanchez Is Dating Jeff Bezos For Months, Facts About Relationship
Similarly, her ex-boyfriend has already commenced his dating life with advertising executive Tara Derakshan in 2019 after claiming he wouldn't prefer to date the fellow actor. Also, he dated the American actress Caitlin FitzGerald in mid-2018. 
After splitting with Aidan, she is living with former Love/Hate stars Ruth Bradley and Charlie Murphy in London and has embarked into the more success into the acting career.