Al-Farouq Aminu comes from a family of Nigerian Kings and as per the norms is a...fter just nine months they welcomed their first child; a daughter...three had fierce competition between each other in...he plays most of his basketball in American his nationality is Nigerian and serves his country whenever it...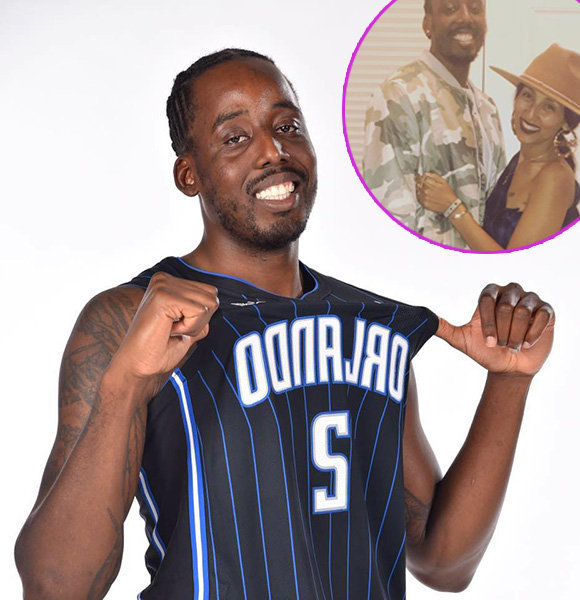 How often do you come across a Prince who plays basketball in the NBA? If you haven't seen one, take a look at Al-Farouq Aminu of the Orlando Magic.
The small forward comes from a family of Nigerian Kings, and, as per the norms, he is a prince. However, he was unaware of the fact until 2018, when he revealed discovering the importance of his grandfather in the history of Nigeria.
Surprisingly, even coming from a family of royals, Al-Farouq worked hard to get to where he is now. 
Married Life, Wife
Apart from basketball, his family is the next important thing for Al-Farouq Aminu. The aggressive forward is married to Helina Aminu in 2015 after dating her for four long years.
Furthermore, after just nine months, Al-Farouq and his wife welcomed their first child, a daughter named Emanah Aminu. With the added responsibility of parenthood, the Atlanta native grew even wiser.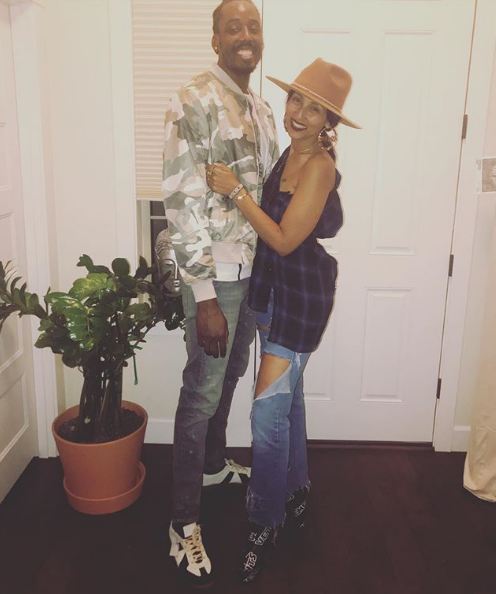 Al-Farouq Aminu with wife Helina Aminu in May 2019 (Photo: Helina Aminu's Instagram)
As of now, he balances his time equally for family and basketball. Further, the athlete promotes African culture and heritage with his wife in the meantime. The loving couple is also the founder of Aminu Good Works, which provides educational and health support for underprivileged communities in Africa.
Age, Height, Family
Al-Farouq Aminu was born on 21 September 1990 in Atlanta, Georgia. Though his family roots came from the African country of Nigeria, he was brought up in the town of Atlanta alongside two brothers; Alade and Wajib Aminu.
Famous Sports Personality:- Deion Sanders Ex-Wife, Girlfriend, Married, Kids
Growing up, the three siblings had fierce competition between them in basketball. Especially Al-Farouq and Alade, who went all out at each other. Being the eldest, Alade was the first to mark success in basketball playing for Georgia Tech.
Soon, Al-Farouq caught up to him when he joined to play for the Wake Forest college team in 2008. During that time, his parents also got divorced, but that did not stop him from moving ahead in his career.
Following two impressive years in the college competition, he consulted all his family members and made himself available in the NBA Draft in 2010.
As soon as his name was included in the draft, he was picked 8th overall by the Los Angeles Clippers in 2010. But, after playing just a season for them, he shifted between New Orleans Pelicans and Dallas Mavericks from 2011 to 2015.
From there, the 6 feet 8 inch (2.07m) forward stuck with the Portland Trail Blazer for four seasons and in 2019, made a move to the Orlando Magic.
Religion, Ethnicity & Nationality Detail
Talking about Al-Farouq Aminu's family background, he inherits the Nigerian ethnicity from his parents, who are originally from Nigeria and follow the Islamic religion.
Another Basketball Brothers:- Seth Curry Wife, Girlfriend, Baby, Family
Though he plays most of his basketball in America, his nationality is Nigerian and serves his country whenever it needs him. Being a robust patriotic character, the basketball star always put his country's culture, heritage, and duties above anything.
Playing for his country, the Magic forward led the team in the 2012 Olympic games and helped his team qualify for the World Cup in Shanghai. Apart from that, he collects and preserves the art of Africa and also provides charity to the needy in remote parts of Africa with his wife.