During his 14 season's career in NFL, Deion won XXIX Super Bowl with the 49ers in 1994 and *** Super Bowl with the Cowboys in 1995.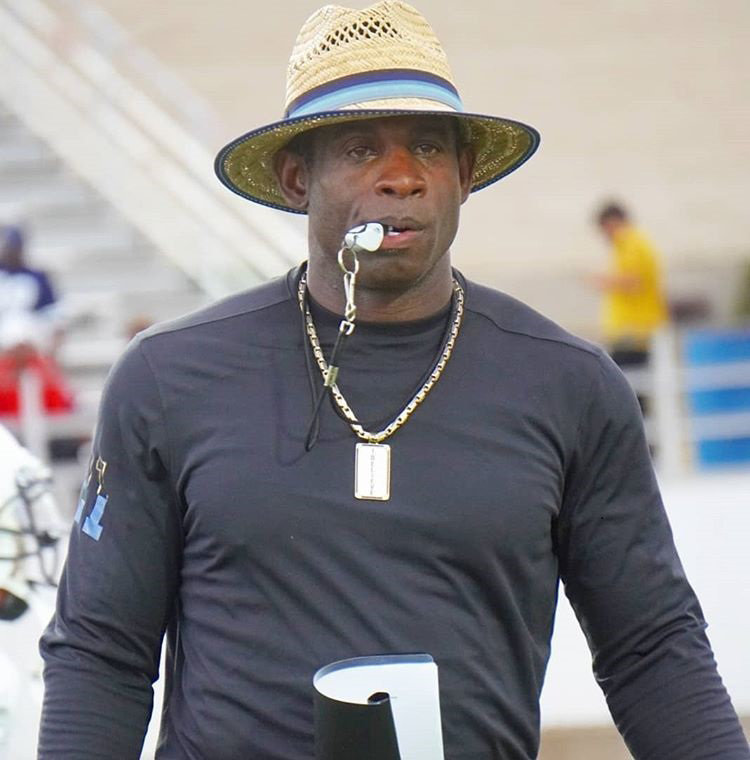 Deion Sanders is no stranger to lights, camera, action. He has been in the spotlight many a time as an American football player, a baseball player, and a sports analyst. More importantly, he is the only individual to appear in both a Super Bowl and a World Series.
A super athlete, Deion won two Super Bowl titles and made one World Series appearance in 1992.
During his 14 season's career in NFL, Deion won XXIX Super Bowl with the 49ers in 1994 and *** Super Bowl with the Cowboys in 1995.
On the other hand, Deion appeared in the 1992 World Series from the Atlanta Braves and hit an inspiring .533/.588/.667.
In 2011, Pro athlete Deion was inducted into the Pro Football Hall of Fame.
Deion Is Engaged Or Married To Girlfriend?
The Hall of Famer is engaged to Emmy/NAACP Award-winning TV/Film producer Tracey Edmonds.
The 1997 NFL MVP:- Barry Sanders Sons, Wife, Parents, Now
On Valentine's Day 2019, the couple posted a beautiful picture announcing their engagement with inspiring words for all couples around the world. The message urged the fans to be real and also asked them to have love for God in the heart.
Deion Sanders and Tracey Edmonds in February 2019  (Photo: madamenoire.com)
Deion also added a line about their relationship in the same post:
We're 8 years in, made it through the storms TOGETHER, and will be spending the rest of our lives TOGETHER!
The wedding day date is not made public yet, but the wedding bells are already in the air for the loved up couple.
The well-matched duo has been together since 2012. Deion and Tracey also have a home together, which the football legend bought in early 2017.
Just like Deion, Tracey also had two failed marriages, with RnB Babyface (1992-2005) and Eddie Murphy (2008).
Ex-Wife And Kids
Love and relationships are sometimes strange, but one has to pass through the bad experiences to find his/her right partner. For Deion, it was a third time charm with the Extra TV co-host.
Deion has a couple of ex-wives and five children from his two failed marriages.
Deion was married to Florida native Carolyn Chambers from 1989 to 1998. The nine-year marriage produced two children: Deion Sanders Jr. and Deiondra Sanders. Ex-wife Carolyn claimed that Deion cheated on her, which led to the end of their marriage.
Former Tennessee Vols and Titans player:-  DeRon Jenkins Wife, Children, Net Worth, Parents
The former NFL player married again to the reality star, Pilar Biggers, in 1999. The second marriage also failed, and Deion filed for divorce in 2011. The 14-year-long second marriage gave him three children: Shelomi, Shedeur, and Shilo Sanders.
Deion and Pilar finally divorced in 2013 with allegations of infidelity and abuse. The custody battle of their children got uglier as Pilar spent seven days in prison in December 2014 for violating a custody agreement.