Al Pacino's wife prospects were...shares kids with...lives with his girlfriend in...now at the age of...standing at the height of...garners a net worth equal to...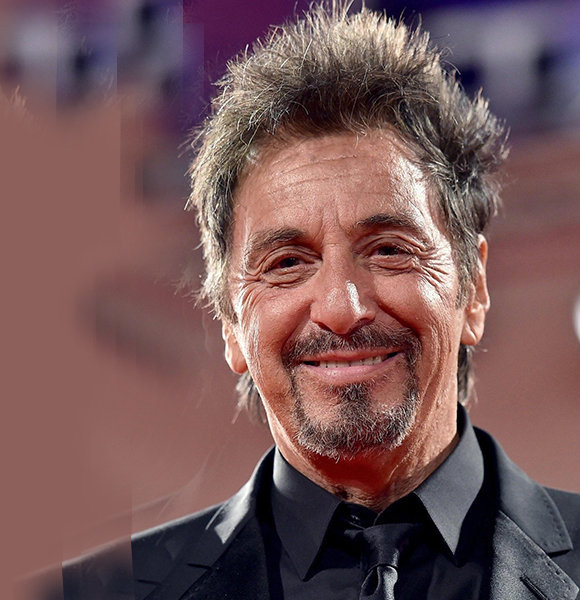 Very few individuals in Hollywood carry the same level of reverence and adoration in Hollywood as Al Pacino does.
Touted as one of the greatest actors to ever grace the silver screen, the man - born Alfredo James Pacino - began his film journey in the '70s. Countless iconic performances later, he established himself as the iconic figure among American movie-goers.
In contrast, Al Pacino's romantic endeavors never reached the heights that his acting career did. Read along to find out!
Wife, Kids & Girlfriend
Al Pacino enjoyed bachelorhood far too much ever to get married. However, there was a slew of wife prospects coming in and out of his life.
Beginning with the 60s and 70s, the Scarface actor ignited romances with actresses Jill Clayburgh, Lyndall Hobbs, and Veruschka von Lehndorff. Carmen G. Cervera, Tuesday Weld, Marthe Keller, and Kathleen Quinlan were all lucky enough to call themselves "the girlfriend of Al Pachino."
The legendary actor's most high profile muse in the 70s was actress Diane Keaton. He and his The Godfather co-star Diane were in an on-and-off relationship for decades.
Related To Diane:- Book Club's Diane Keaton 'Never Married' Story, Dream Husband & Adopted Children Talks!
Al Pacino has three kids in total. Hollywood director/producer Julie Pacino, the eldest of his children, was borne out of his romance with acting teacher Jan Tarrant. He and his once wife prospect Jan were an item in the late-80s.
Besides Julie, the Heat actor shares twins with Beverly D'Angelo. His former girlfriend Beverly gave birth to the kids: Anton and Olivia Pacino in 2001. The two called things off in 2003 after four years of dating.
In 2009, Al Pacino ignited a romance with an Argentine actress named Lucila Sola. He is yet to bestow his girlfriend with the title of a wife.
Net Worth, Awards & Filmography
Movies are by far Al Pacino's biggest indulgence. And perhaps, a reason why he couldn't commit to a specific woman. His dedication, in turn, paid him a considerable dividend. Look no further than his $165 million net worth for evidence.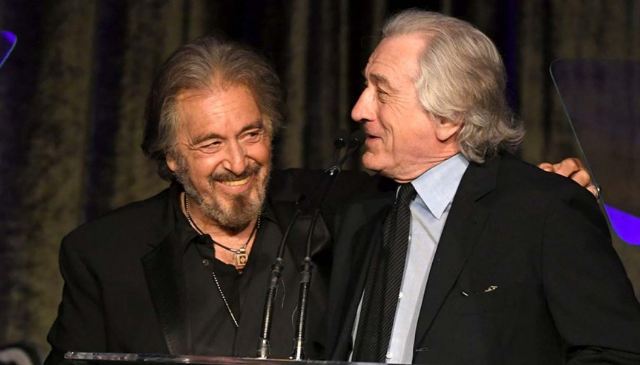 Al Pacino accepts a prestigious honor at the 2019 American Icon Awards from Robert De Niro (Photo:- hollywoodreporter.com)
The legendary actor's awards - more so than his net worth - are an accurate measure of his achievements. Among a plethora of the mantles, one Oscar win and five Golden Globes stand out.
With a filmography that includes The Godfather trilogy, Scarface, Heat, Insomnia, Dog Day Afternoon, Serpico, Donnie Brasco, Scent of a Woman, and many more, the mantle count is surprisingly low.
Age, Height & Family Background
Al Pacino was born into an Italian-American family in 1940. Hailing from Manhattan, New York City, he holds American nationality.
Another Legendary Actor In Our Vault:- Richard Roundtree Net Worth, Wife, Children
About his family background: the actor was two years of age when his parents Sal and Rose Pacino divorced. His maternal grandparents, along with his mother, raised him.
Now 79 years in age, Al Pacino stands five feet and seven inches (1.7 m) in height.