Entertainment
Alaska Thunderfuck Has Boyfriend Now? Or Past Dating Affair Left A Sting?
The Drag Queen, Alaska Thunderfuck claimed the title of the second season of 'RuPaul's Drag Race All-Star' and then was a runner-up in the fifth season of RuPaul's Drag Race.
No doubt, Alaska Thunderfuck is an American drag performer and recording artist and has already earned a considerable fan following who have been expressing their concern for the Drag star.
So, if you are wondering to know the relationship status of Alaska Thunderfuck and her possible boyfriend, then you are welcome for the treat!
Alaska Thunderfuck's Secretly Married Or Still Dating?
Justin Andrew Honard, who is popular with the stage name Alaska was in a relationship with Sharon Needles and flaunted their romance for almost four years. Alaska met Sharon through Myspace in December 2009. And a year later, in 2010, Alaska moved to Pittsburgh, Penn, to live with him
However, the pair rose to stardom after Sharon won the fourth season of "Drag Race," back in 2012 and when Thunderfuck was declared as a runner-up in the fifth season in 2013.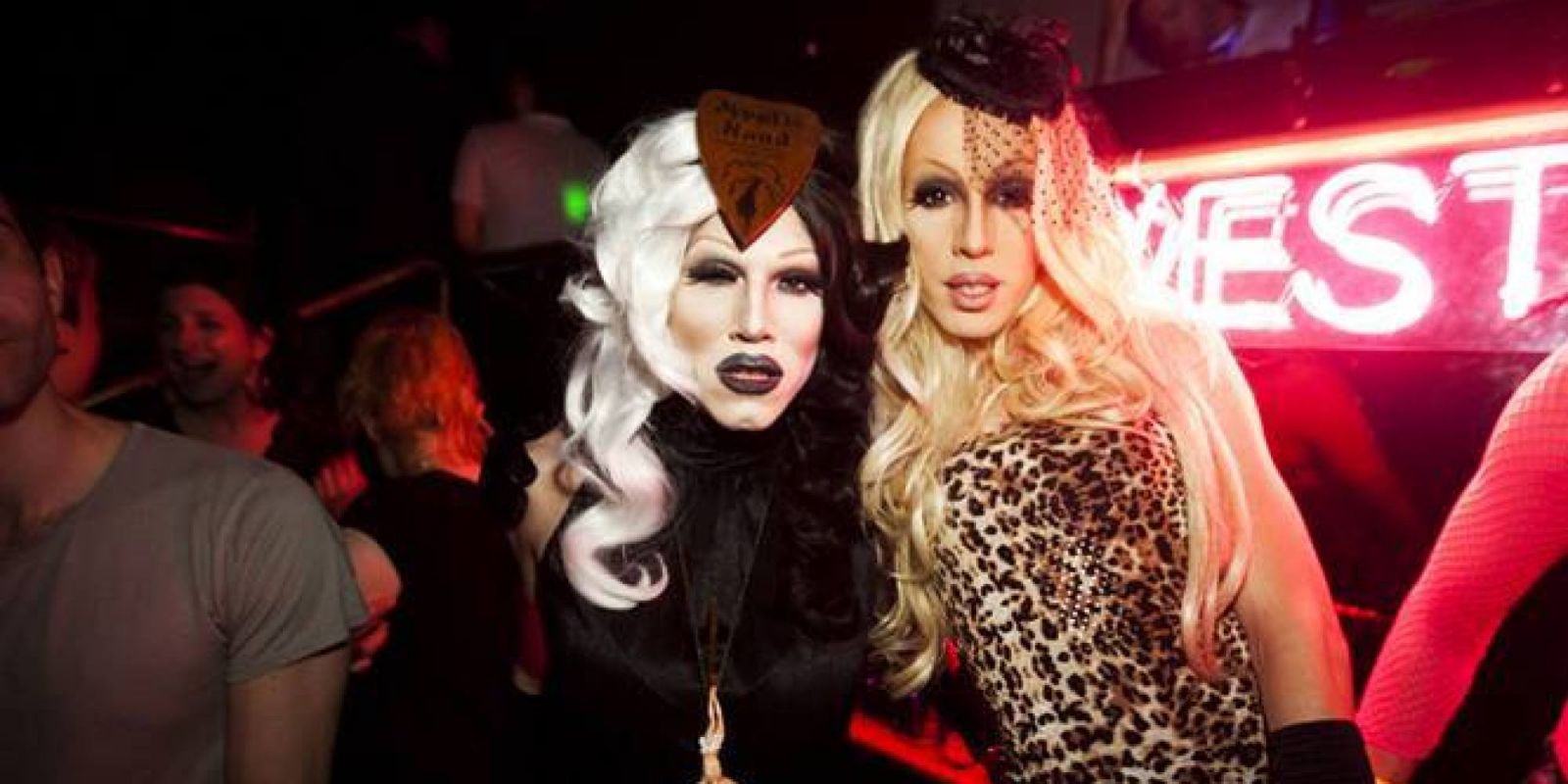 Alaska Thunderfuck and boyfriend, Sharon Needles (Photo: Huffington Post)
When the Alaska and Sharon were regarded as a royal drag queen couple of "RuPaul's Drag Race" fame, they decided to split. Back in 2013, the pair ended their four years relationship with a mutual understanding.
Even after the breakup, the love for each other did not decrease, Alaska further mentioned in a statement to The Huffington Post back in the year 2013, that
"I will always love Sharon, and we will continue to be a part of each other's lives."
Sharon also reported about their split stating,
"Due to the severe change not only in mine but Alaska's life, the survival of our partnership relies on simply changing the word "boy" in boyfriend to "best". And because of my severe vanity, I'd like to keep my social media as a place dedicated to my art, and not a place to talk about my personal life. RuPaul once said that people come into our lives for different reasons for different intervals of time. I will treasure the four years we had together."
There was some controversy around the breakup when Alaska reportedly compared her split to the fight that ended Tina Turner and Ike Turner's relationship. So it came as no surprise that Alaska's comparison sparked huge concern among the community that she had been abused by Needles.
"We got in a fight together, it got physical, but it wasn't an abuse thing. It was two men who had had way too much to drink and so we got in a fight. I'm glad that you asked so that I can clear that up."
Well, at the moment, Sharon is engaged to Chad O'Connell, a wax figure and special effects artist from Pittsburgh. Maintaining a sound relationship with Sharon, Alaska wished best to her ex-boyfriend and his fiance through her new video 'The T' back in October 2016.
"We were good together but we're better apart/ And I learned a lot from that broken heart."
She continued,
"Sharon and Chad, I'm happy for you."
Alaska Thunderfuck's 'The T' (Published on 13 October 2016)
When Alaska's ex-boyfriend has already moved on, Alaska shows no any sign of new relationship. On that note, her affair and the possibility of her new partner is mysterious.
Aside from RuPaul's Drag Race All-Star, the talented drag queen, Alaska released her debut album, Anus, back in 2015 and released her second album, Poundcake in 2016. Similarly, she had also modeled in a fashion show organized by the fashion brand Marco Marco.