Alex Shibutani is Japanese-American ice dancer...boasts a mixed ethnicity...he is in a relationship with...the couple has been dating.....as for the gay talks...in a family...Both of Alex's parents are...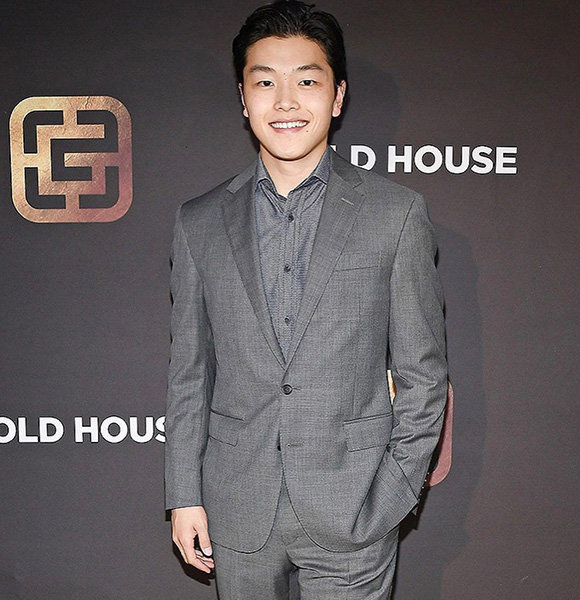 Alex Shibutani is a prominent athlete in the world of American figure skating. He is an ice dancer with a bronze medal at the 2014 U.S. Championships.
Alex also made his Olympic debut at the 2014 Winter Games in Sochi. Although he didn't finish in the top three that year, the Boston native later compensated for the loss by winning a bronze at the 2018 Winter Olympics. 
Interestingly, he had partnered up with his sibling Maia Shibutani to make the victory possible.
Family, Ethnicity
Alex Shibutani was born in Boston but grew up in Greenwich, Connecticut. He was raised in a family of four along with with his parents and younger sister - Maia Shibutani. The athlete has been skating with his sister, for the past 16 years. 
Alex boasts a mixed Asian-American ethnicity. His dad Chris was born in Chappaqua, New York, while his mother Naomi is a Japan native who grew up in Miami.
Although his parents do not have athletic backgrounds, they are artistic. Both of Alex's parents are musicians who went to Harvard. His dad played the flute; whereas, his mom was a concert pianist. 
Also Similar:- Mirai Nagasu Boyfriend, Net Worth, Parents
Chris and Naomi have been very supportive of their children's Olympic dreams. The family had a good livelihood and a dream house in Greenwich, where Chris had established himself in finance. But, the family moved to Michigan to further their children's careers.
Their sacrifice and endurance did not go in vain. Both of Chris and Naomi's children went on to make a mark for themselves in American sports despite their ethnic origin.
In a 2018 interview with HuffPost, when Alex was asked about being stereotyped because of ethnicity, he replied,
"Maia and I try to make sure that we are not overly sensitive to anything. Of course, there will be occasional headlines and things that can be seen as offensive. But we really stay focused. It's always a challenge when you see people who are judged for reasons that they can't control, but we put ourselves out there in our sport."
From his statement, it's clear that the Olympian is entirely focused on his career and does not concern himself with impugning comments along the way.
Who Is Alex Shibutani Dating?
Alex Shibhutani is quite a desirable man, thanks to his athletic skills and charming personality. However, the Olympian is already taken. 
The young athlete is in a relationship with Broadway artist Sabrina Imamura.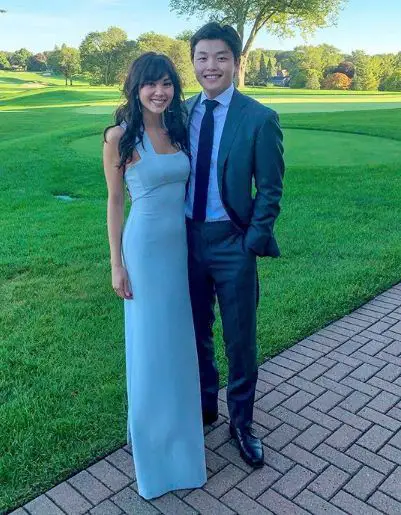 Alex Shibutani with girlfriend Sabrina Imamura in September 2019 (Photo: Alex Shibutani's Instagram)
Although not much is known about how long the couple has been dating and how they met, Alex opened about his relationship with Sabrina via an Instagram post in April 2019.
World Fastest Man's Dating:- Usain Bolt Wife, Girlfriend, Net Worth, Family
Following the post on Instagram, Alex and Sabrina appeared together at Figure Skating 2019 Champions in Life Benefit Gala in New York City in April 2019. 
As for the gay rumors that circles the athlete, his relationship with girlfriend Sabrina hurls all such talks out of the window.
Age, Height, Weight
Alex Shibutani - age 28 - was born in Boston, Massachusetts on 25 April 1991. The talented athlete boasts an astounding height of 6 feet (1.82 m) along with a complimenting weight of 72 kgs.
Apart from his achievements in skating, Alex also enjoys a significant fan following on his Instagram account. Further, the athlete also has a Youtube channel named ShibSibs with his sister Maia.