Entertainment
How Much Is Alice Walton Net Worth? Also About Family, Husband
Alice Walton is best known as the daughter of Walmart founder- Sam Walton.
In his autobiography, Sam Walton had described his daughter Alice as "the most like me–a maverick–but even more volatile." And his words turned out to be pretty accurate.
In 2019, Alice is among the wealthiest people in the world and the second richest woman in the whole world. 
Age/ Family Info
Alice was born Alice Louise Walton, on 7 October 1949 in Newport, Arkansas. She is the youngest among three children and the only daughter to Walmart founder- Sam Walton.
The legacy of Waltons started in 1962 when Bud and Sam Walton founded Walmart: which on this day, is the largest retailer by revenue in the world.
You Don't Wanna Miss:- MacKenzie Bezos, 48 & Husband, How Much Is Wealthiest Couple Net Worth?
As of now, Waltons are the wealthiest family in America, with Alice's wealth, combined with her two brothers- Jim and Rob Walton.
How Much Is Alice Walton Net Worth?
Well, Alice sure was born with a silver spoon on her mouth. 
Alice, who is the only female heiress to the Walmart fortune, enjoys a whooping net worth of $50 billion. Most of her wealth comes from her shares in Walmart.
Despite owning a huge chunk of shares at Walmart that highly contributes to her net worth, Alice is not directly involved in the management of the company, unlike her brothers.
In fact, the rich heiress is highly involved in the family's charitable wing- Walton Family Foundation, a nonprofit organization, and the Crystal Bridges Museum of Art that was founded by their foundation in 2005.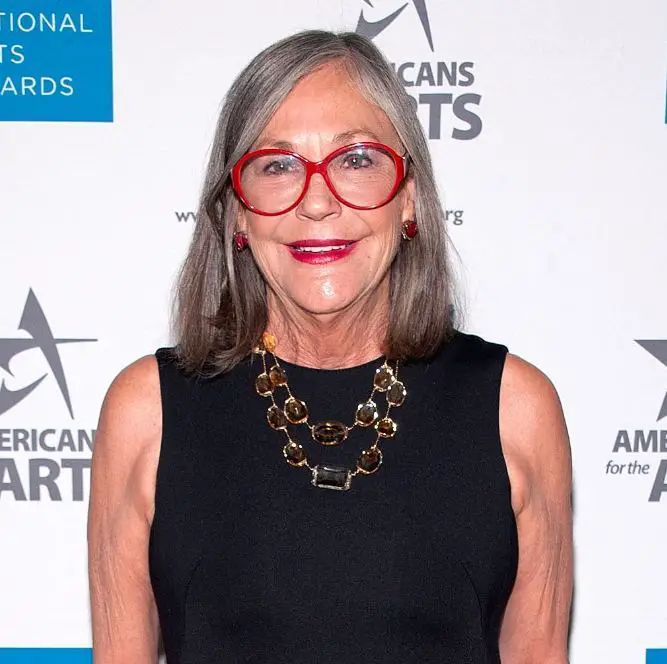 Alice Walton at American National Arts Award in 2017 (Photo: mysanantonio.com)
Interestingly, Alice is a true art appreciator and is well known as a collector of antiques, arts, and paintings. Further, she is also a horse breeder who owned one of the biggest working ranches in Texas that had over 250 acres of pasture and outbuildings for cattle and horses.
But in September 2017, she sold the ranch for a price of $16.5 million to focus on other priorities, such as her work with the Crystal Bridges Museum.
Speaking of her other assets, in 2014, she purchased an absolutely dreamy house- a duplex condo in New York City for $25 million, which was listed as the most expensive home to sell till that date.
Is Alice Walton Married? Husband Info
It may come as a surprise to many, but even though Alice is one of the richest and one of the most talked-about people in the world, she has been able to live most of her life under the radar.
You May Be Interested:- Sergey Brin Wife, Affair, Net Worth, Height
Despite leading a pretty secluded life, Alice's life has not exactly been a secret. In 1974, at the age of 24, she tied the knot to an investment banker. But unfortunately, the marriage lasted only for two years, and the pair got separated.
Shortly after, she fell for a contractor who built her swimming pool and married him. But her second marriage also ended in a divorce after a short time. Further, she never had any children from her marriages.
After her two unfortunate encounters with love and marriage, Alice led a single life and focused on helping her family manage the business.