Sergey Brin was married to........he is in a relationship with.......after the relationship with another woman surfaced.......got divorced in....graduated in 1993 with honors from the ........has a net worth of......a house in...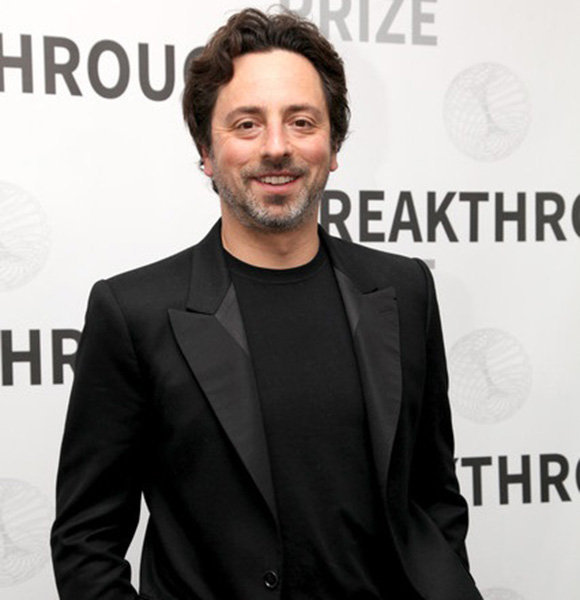 Computer scientist Sergey Brin is one of the brilliant minds, who co-founded Google. The tech enthusiast initially started with the intention of building a search engine. But as the company grew, Google became a multinational company and one of the biggest corporations in the world.
Considering the company's brand value, it's no wonder that the main faces behind the website are always in the limelight. As the co-creator of Google, Sergey is no exception.
Bio: Education, Height, Parents
Sergey Brin stands at the height of 5 feet 8 inches (1.73 m). He was born on 21st August 1973 to Russian Jewish parents: Eugenia and Mikhail Brin. His family immigrated from Russia to save themselves from Jewish persecution when he was just six years old.
The entrepreneur graduated in 1993 with honors from the University of Maryland in Computer Science and Mathematics. After graduation, he enrolled at Stanford University to acquire a Ph.D. in Computer Science, where he met Larry Page and went on to build the web search engine.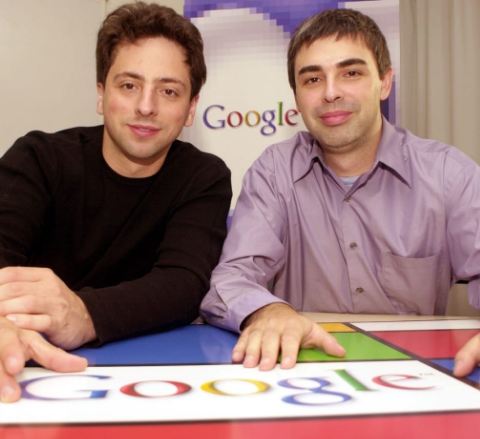 Sergey Brin (on the right) with Google Co-founder Larry Page (Photo: CNBC.com)
The pair later suspended their PhDs to start up Google and incorporated Google Corp. in September 1998; the rest is living history.
Net Worth Details
As Google is one of the top five most valuable companies in the world, it's founders are among the wealthiest people.
It's no surprise that the tech genius Sergey Brin is the 13th richest man on the Forbes' list of billionaires in 2019. To be more precise, the internet entrepreneur has a total net worth of $53.9 billion. Further, he is also the wealthiest immigrant in America. 
You Don't Want To Miss:- MacKenzie Bezos, 48 & Husband, How Much Is Wealthiest Couple Net Worth?
However, that was not always the case. In 1999, Google was about to be sold to Excite in less than $1million. But, the deal got canceled as the Excite CEO George Bell had rejected to pay the demanded amount, thinking Google was not worth that much. His lousy luck that Google turned out to be worth $739 billion in 2019.
Married, Girlfriend, Affair
Sergey married 23andMe CEO Anne Wojcicki in May 2007. The couple tied the knot in a private ceremony with just about 60 guests. Together, Sergey and Anne became one of the most powerful couples. They even gave birth to two children: a son named Beji Wojin, and a daughter, Chloe Wojin.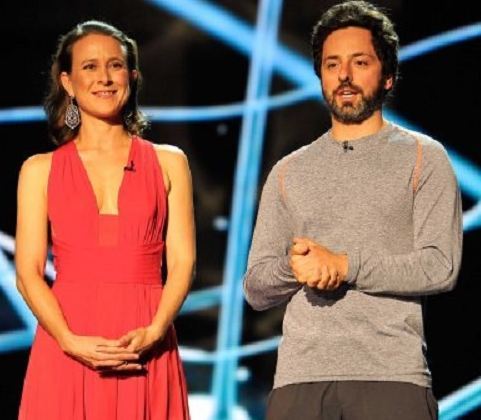 Sergey Brin with wife Anne Wojcicki in 2013 (Photo: Bussinessinsider.com)
The pair were a perfect family, but the happiness didn't last long. In 2013, the news of Sergey's relationship with another woman surfaced. The woman in question was 26 years old Amanda Rosenberg, who worked as marketing manager at Google.
Although the affair was not confirmed, it led to the divorce between Sergey and Anne in April 2015.
Since both of them were financially secured business personalities, the couple had signed a prenup before getting married. So, nothing surfaced about the divorce settlements. However, Anne remained in the couple's $7 million Los Altos house with their two children. 
After the divorce, both Sergey and Anne moved on with their lives. Anne went on to date the New York Yankee's hitter, Alex Rodriguez for a short time. And, Sergey started dating the founder and CEO of a patent technology company called ClearAccessIP, Nicole Shanahan.
Also Read:- Alex Rodriguez & Jennifer Lopez Got Engaged
In 2019, Sergey and Nicole welcomed their first child together.