Entertainment
Allegedly Gay Ryan Kwanten Dating With Girlfriend: Introduced Ashley to His Hometown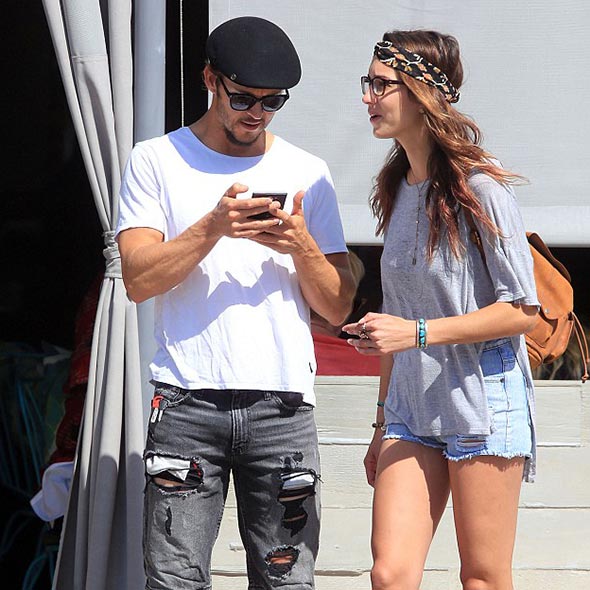 Known for his amazing relationship with his girlfriend, Ryan Kwanten has decided to take his relationship a step forward.
With gay rumors spiraling, the fandom wishes to know,
Is Ryan Married?, Does he have a Wife?
Let's find out,
Who is Ryan Kwanten's Girlfriend?
Well known star from "True Blood," Ryan Kwanten, brought his girlfriend to his hometown in Australia for the first time on 14 October 2014.
Kwanten and his girlfriend turned fiance Ashley Sisino jetted into Sydney Airport, keeping their visit a low profile.
However, they were spotted heading towards the terminal together.
You May Also Like: True Blood Actress Rutina Wesley Confirms Engagement with Girlfriend Chef Shonda!
The actor took to Twitter on 16 October 2014 to confirm the news that he would be making an appearance in his hometown in Australia.
However, girlfriend Ashley accompanying Ryan was a big surprise for the fandom.
'Sat Oct 18 I'll be making a #McHappyDay appearance at McDonald's Darling Quarter, Sydney between 12-1pm—Come say hi!"
Dating since 2013, they made their relationship official in June 2014 following a year of dating.
The duo has since then appeared at several public events together and have been inseparable ever since.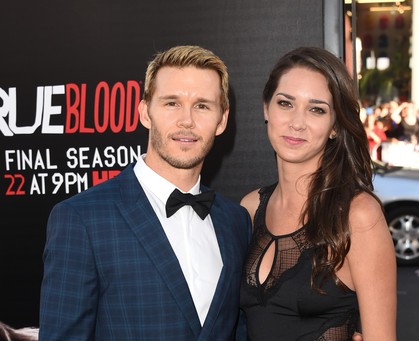 Ryan Kwanten with his girlfriend turned fiance Ashley Sisino (source: zimbio.com)
Throughout his relationship tenure, Ryan has never been tired of praising Ashley and how special she is in his life.
However, girlfriend  Ashley's significance in Ryan's life is significantly highlighted by an interview Ryan gave long before he met Ashley.
In an interview with Herald Sun in 2010, Ryan mentioned why he had been single till then.
He stated,
"My life is very much consumed with work. It would be very selfish of me to try and bring someone into that world when I can't give them the time they deserve, You have to be comfortable in your own skin to do this line of work."
Despite such strict views against dating, Ryan has now been together with his girlfriend, Ashley, for eight years.
Don't Miss: Riley Smith Dating To Get Married? Meet His Cute A-List Girlfriend
Adding to the star's happiness, the couple is now engaged to one another.
Even though the details about their engagement are yet to be public, the star couple is very much in love and enjoying their new relationship to the fullest.
With all the secrecy, the couple may even be married to one another, and we would not even have a clue.
Well, if that is the case, we wish them all the happiness and hope for any statement regarding their amazing relationship soon.
With all the assumptions, there were endless questions regarding the star's sexuality which tagged him as a gay man.
Gay Rumors, Dating Guy On-Screen
One of the most bizarre rumors Ryan had to go through in his career was questions regarding his sexuality.
The actor faced the assumptions and allegations that he was gay after his interview was misinterpreted.
In an interview given to The Advocate in 2010, Ryan had mentioned that he would be open to sharing some scene on-screen with a guy if his True Blood director asks for it.
"Well, there are more seasons to come, so there's still many an opportunity. I'm sure Alan Ball's (the series creator) concocting some road to take Jason down that he's never been down before."
The interview was misinterpreted, and Ryan had to face allegations about his sexuality since then.
However, these allegations cannot be confirmed as the star has not come up with any statement regarding the matter.
After revealing his brother's sexuality in an interview with The Advocate, Ryan has been a strong supporter of queer rights. He stated,
"My youngest brother, Lloyd, is gay. He was probably about 18 when he came out, and I can wholeheartedly tell you that from the day that he did, he was a changed man for the better. The sheer beauty of who he really comes through."
You May Also Like: "Teen Wolf" Star Cody Christian Girlfriend & Surprising Dating Status Amid Gay Gossips
Now,
More About Ryan Kwanten
Australian actor Ryan Kwanten was born to parents Eddie Kwanten and Kris on 28 November 1976.
Raised with two brothers, Mitchell and Lloyd, Ryan attended St Paul's College in Manly and graduated from the University of Sydney with a degree in commerce.
He began his career in the year 1991 but rose to fame after appearing in "Home and Away" from 1997 to 2002. 
Kwanten answering "True Blood" fan questions (source: YouTube)
Ryan is also popular for appearing in the American teen drama series Summerland where he portrayed the character of Jay Robertson.
His latest film credit includes Devil Inside, Kindred, The Portrait, Glorious, and Section Eight, which are all in their pre-production and production stage.
Stay alert for upcoming updates regarding Ryan's personal and professional life.