Allisyn Ashley Arm is actress, model, YouTuber, standup comedian...she will get married to her boyfriend in August...Although her exact net worth is...The former child actress boasts a height of...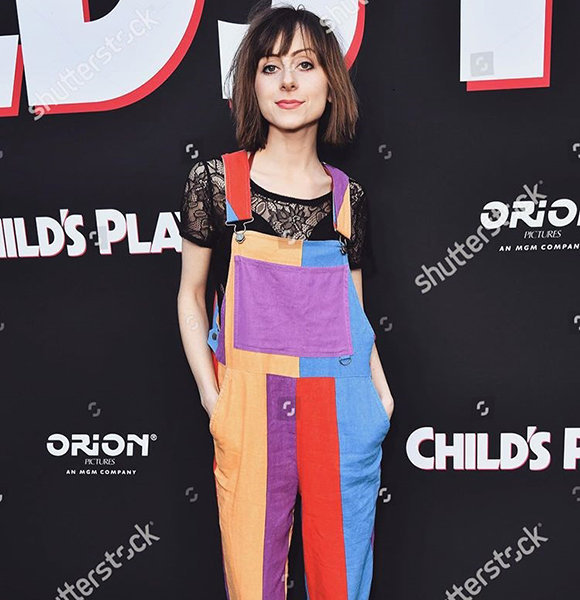 Allisyn Ashley Arm is an actress, model, YouTuber, standup comedian, and voice-over artist, all combined in one. As an acting protegee, she got discovered at a local acting class at age four and started landing commercial gigs. 
Till date, she has acted in over 70 ads for brands like Toys "R" Us, Got Milk and Old Navy. As an actress, Allisyn's association includes Disney shows such as So Random! and Sonny with a Chance. 
Also, she boasts a YouTube channel titled Astrid Clover with over 10K followers. The channel name is her YouTube personality; she uses it to explore her stand-up comedy topics. 
Dating Status, Married 
The Disney alum is an open book in terms of her dating life. She started dating fellow actor-comedian, Dylan Riley Snyder in 2015. 
Since the inception of her romance, Allisyn has kept fans up to date about her lovelife. The pair moved from strength to strength in the relationship from day one.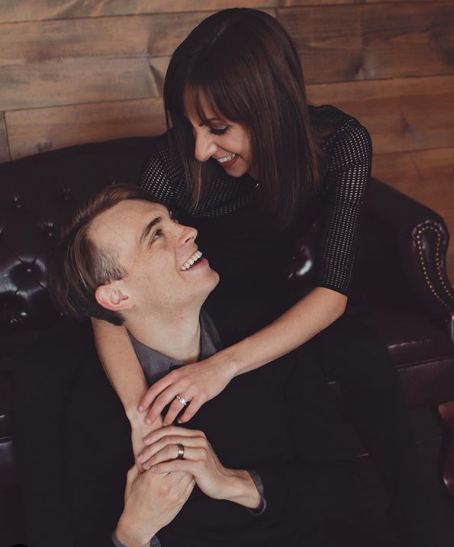 Allisyn Ashley Arm gazes into fiance' Dylan Riley Snyder's eyes in July 2019 ( Photo: Allisyn Ashley Arm's Instagram)
Thus, it was no surprise when the Disney alums - Dylan worked in Disney's Kickin' It - announced their engagement on 1st January 2019. Allisyn has revealed via Instagram that she will get married to her boyfriend in August 2019. 
Former Disney Star Gets Hitched:- Nick Jonas & Priyanka Chopra Unite Culture In Stunning Interracial Wedding
Previously, she was linked to actor William Brent in 2009. Although the pair were spotted together in public places and a private party, Allisyn and her alleged boyfriend never commented on their relationship. 
Famous Family Member & Age
Allisyn was born to parents Steve and Anji Arm on 25 April 1996. The Glendale, California native got her parents' support from a young age as they were the ones driving her back and forth to ad shoots. 
The supportive parents have another daughter, Allisyn's sister named Josie Arm. 
Interestingly, the 23-year-old actress is related to Uber founder, Travis Kalanick, from her mother's side. Travis is Allisyn's maternal uncle.
Net Worth Info
Allisyn has been working in the showbiz her whole life. Although her exact net worth is a secret, she earns an average salary of $50,529 per year. 
Till date, her movie credits include movies King of California, Mr. Woodcock and Meet Dave and a TV show titled A.P Bio.
Disney Star:- Piper Curda Age, Family, Boyfriend
Also, her bio as an upcoming YouTuber fetches her considerable revenues. She has a series of over 200 episodes on her channel, which boasts a very loyal and niche audience. 
Allisyn's Height, Weight 
The former child actress boasts a height of 5 feet 2 inches (1.57m) and weight of 50 kgs. She works hard to maintain her body and practices yoga regularly. As an active individual, she indulges in scuba diving and hiking. 
Allisyn also takes part in roller derby, a roller-skating competition, and studied trapeze-aerial sport. 
In the quest of maintaining her health, the Disney alum practices a vegan diet.