Entertainment
Little Women: Dallas' Amanda Loy Bio, Net Worth, Family
Amanda Loy is best known for Little Women: Dallas...boasts a sizeable net worth...surviving family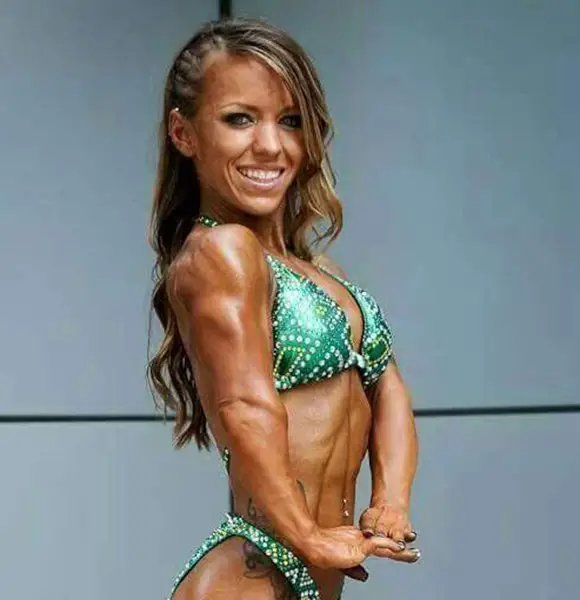 Amanda Loy is best known for Little Women: Dallas. She and a bunch of women, including her best friend Asta Young, were cast of the Lifetime's reality show. Sadly, the 2017 Texas' favorite award-winning reality TV show got canceled after two seasons in 2018.
A gym freak, Amanda has influenced many of her fans to adopt a healthy lifestyle.
Bio: Age, Height, Medical Condition 
Amanda was born on 18th December 1988 in the United States. She boasts the sun sign Sagittarius according to her birthday.
The reality star was born with hypochondroplasia, which made her body physique in proportion despite the dwarfism. Thus, she boasts all body features in small size and stands at the height of 4 feet ( 1.21m) while maintaining a body weight of 31 kgs.
Bio Of YouTuber With Same Name:- Amanda Cerny Boyfriend, Net Worth, Parents
Among Amanda's family members, her mother was also little in size. Sadly, her mom passed away in 2015 from liver and kidney failure. The former Lifetime star's only surviving family is her father, Steven.
Being different was never an issue for Amanda; she wanted to live her life to the fullest without any care for her small size. However, her 2013 DUI arrest changed her perspective in life; she didn't want to become an alcoholic like her mother. Thus, she found a passion and path in the figure competition and eventually became a personal trainer.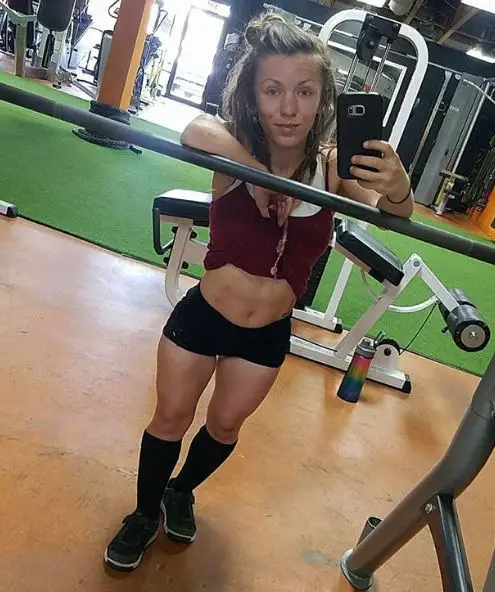 Amanda Loy takes a selfie on 4th April 2019 ( Photo: Amanda Loy's Instagram)
In a year, Amanda turned her life around. On 21st March 2014, she became the first person with dwarfism to compete in NPC Natural Western USA. The cherry on the cake was Amanda fought fair and square with people of average size and won the 4th place in the competition. Since then, she has competed for a total of seven times in the game, winning a second place once and fourth place for a coveted four times.
Add to that she is an ISSA certified personal trainer. Amanda is truly an inspiration to many.
Net Worth And Ethnicity
Amanda has done well for herself professionally. Aside from being a figure competitor, personal trainer, and reality star; she is also a model. Thus, the multi-hyphenate boasts a sizeable net worth, although undisclosed.
The Little Women: Dallas alum receives a salary of $132,835 per year as an actor, and her model gigs earn her $50,529 per year.
Although not publicized like her reality career, her actor resume shined in a small role as a secretary in a documentary series called Scandal Made Me Famous.
Taking about her ethnicity, she is of Caucasian descent.
Colorful Dating Life: Boyfriend, Girlfriend
Amanda's exciting dating life has its share of ups and downs. In 2017, she rekindled her romance with ex-boyfriend Zac. However, the affair was short-lived.
Following the breakup, she found love in the arms of a woman named Cassidy. The pair met in an acting class and hit it off. But, the lesbian romance ended in a jiffy.
Fast forward to 2017, Amanda started dating a husband hopeful named Chase, and the pair were seen moving to California in the final season of Little Women: Dallas. Since then, she has kept her private life a secret.