Entertainment
Amy Okuda Wiki: Her Height, Ethnicity, Dating Affair With Boyfriend And Perhaps Other Interesting Facts
Amy Okuda Wiki: Her Height, Ethnicity, Dating Affair With Boyfriend And Perhaps Other Interesting Facts Tinkerballa from "The Guild" is a loved character by many, and the one who portrayed the role of 'Tinkerballa' to perfection is Amy Okuda. The actress, Amy has also made appearances on shows like "The Middle" and "Californication, " and the fans love her work on the screen. Apart from the love from her fans, she has been glowing in the love of her boyfriend and is not shy to gush about it on social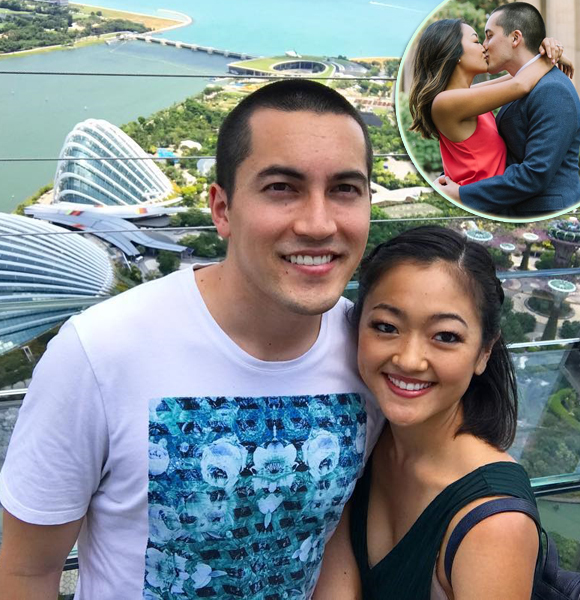 Tinkerballa from "The Guild" is a loved character, and the one who portrayed the role of 'Tinkerballa' to perfection is Amy Okuda.
The actress Amy has further made appearances on shows like "The Middle" and "Californication," and the fans love her work on the screen.
Apart from the love from her fans, she has been glowing in the love of her boyfriend and is not shy to gush about it on social media too.
Today, let us address the love relationship between her and her boyfriend along with some other pivotal facts about her life.
The Adorable Romantic Relationship Between Amy Okuda And Her Boyfriend:
It could be surprising if we tell you that the beautiful actress named May Okuda has a boyfriend in her life.
Amy has been dating Mitchell Hashimoto, the founder of HashiCorp for a good period now, and even though the exact tenure of their love remains confined from the knowledge of the people; their pictures speak volumes about the strength of their relationship.
Moreover, Amy expressed her happiness when she is with her man while sharing a picture of the beautiful moment with her followers via Instagram.
Similar adoration between them was observed when Amy shared a snap of them sharing a kiss, while wishing her boyfriend on his birthday back in August 2017.
It certainly shows how much they love one another and the love between them just seems to be getting stronger with time!
Amy Okuda's Wiki-Like Bio:
March 6, 1989, Torrance, California born Amy Okuda is 28 in age, and when it comes to her ethnicity, most of the people might not be aware of the fact that she is of Japanese descent. 
Amy, who is over 5' 2¼" in height, is someone who has always preferred to keep the identity of her parents under the shadows, along with other details of her family.
But what we do know is how she felt when she first landed the role of Catherine Hapstall in ABC's mega hit "How to Get Away With Murder." 
Recalling the moment, she said,
"I was eating noodles with my grandma and I got a call I'd booked it,"

 "A few hours later, I was at a fitting, and then the next morning, I was shooting my scene which just happened to be with Viola Davis. I was like, 'What is life right now!'"
Moreover, she shared that she was clear on what she wanted in her life and people's opinion didn't matter to her.
"I always had a pretty good sense of what I wanted and it didn't matter what anybody else wanted me to do,"

"Even playing basketball when I was younger, everyone was like, 'Why are you putting so much time in? You're never going to be a basketball player. You're this tiny little Asian girl.' And I was like, 'Nope! Don't care!'"
That is the start she needed, and she has not looked back ever since!
Stay with us to stay updated on the life of Amy Okuda!