Celebs
Ben Carson Wife's Undying Support For Her Husband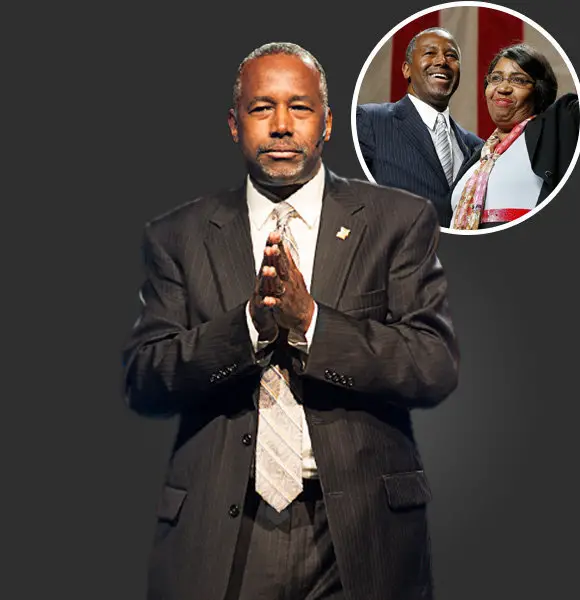 Ben Carson served as the 17th United States Secretary of Housing and Urban Development from 2017 to 2021 and is a member of the Republican party. 
He is a retired neurosurgeon and is considered a pioneer in neurosurgery. 
Moreover, Carson was also one of the candidates for the President of the United States in the 2016 election. 
Carson has been affiliated with politics for all of his life, but there is someone to whom he gives half of the credit for his political success. 
That someone is none other than his wife, and he has recognized her as his source and motivation for success. 
Who Is Ben Carson's Wife?
Ben's wife has been seen alongside him often, supporting him on his political journey. 
He and his spouse have been married for over four decades now. Ben and his wife, Candy Carson, got married back in 1975, and they share a happy family together. 
The two celebrated their 45th wedding anniversary back in 2020. 
Their family includes the two and their three sons, Rhoeyce Carson, Ben Carson Jr., and Murray Carson. 
His spouse supported him through and through during the 2016 Presidential election and was seen alongside him almost every day. 
During a speech, Carson acknowledged his partner's utmost support for him and, with admiration and love, complimented her by saying, 
"She's as you can see terrific, very bubbly, everyone just loves my wife – she should be the candidate."
But this outpouring of love was not just because she was with him during the candidacy; it was because of how much she has helped him behind the scenes.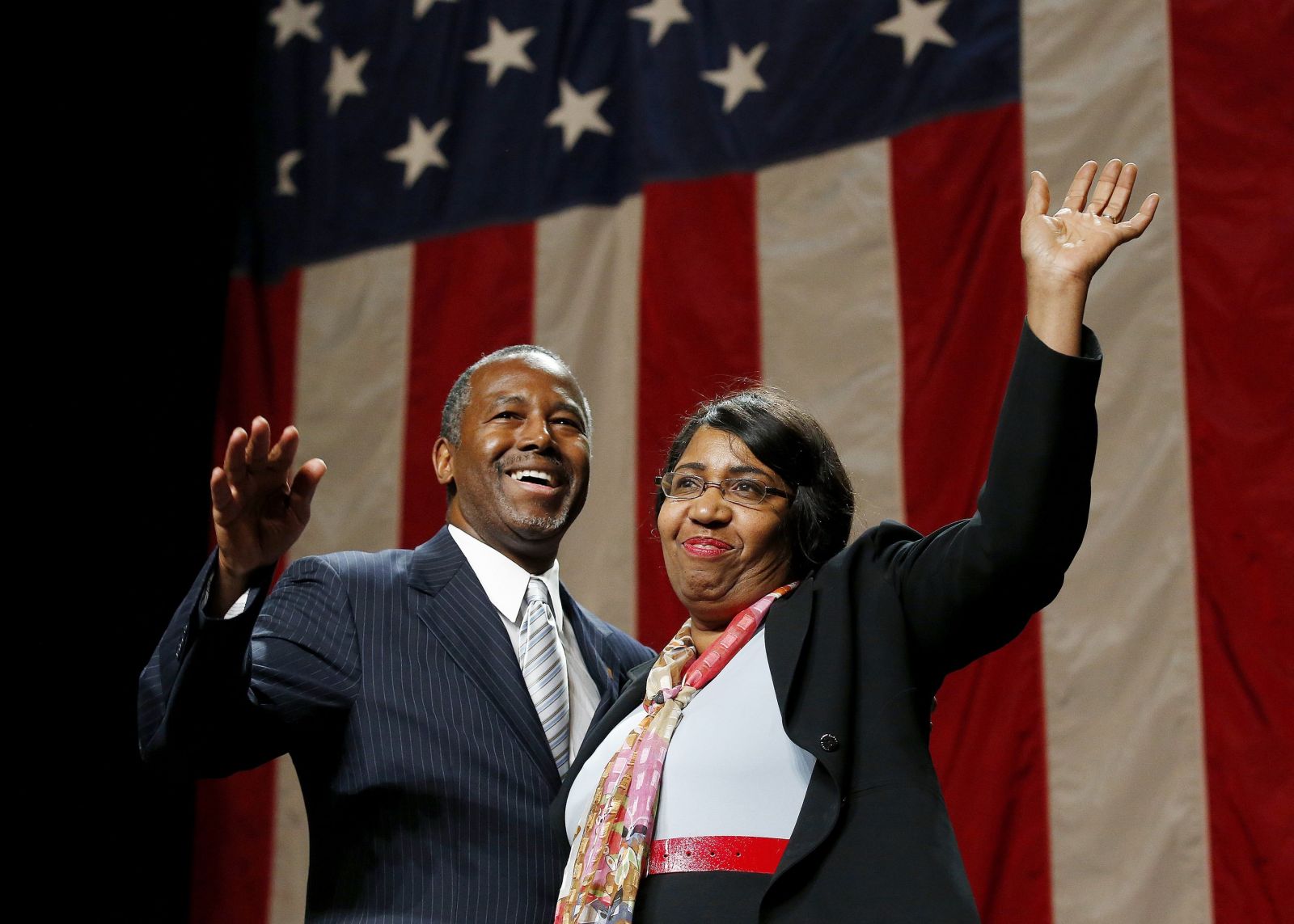 Ben Carson with His Wife  (Source NBC News)
From bringing him dinner at 2 am to moving with him to Australia while five months pregnant, Candy has given a lot in the marriage, and it was only fair for her to be introduced to the world as the loving and caring woman she is. 
The husband and wife have gone through a lot as well during his political career. Carson, in 2018, was caught in a controversy when it was found out that he had bought a dining set costing $31 thousand. 
It was a huge blow to the political state of the politician; however, it was later on revealed by Ben that his spouse actually made the purchase. 
Later in 2020, the two had tested positive for Covid-19 after Ben attended an election party in the White House. 
Thankfully, no serious health complication was recorded, and the two recovered well. 
More on: Rumored To Be Dating Women; Is Missy Elliot Lesbian?
His children now seem to have found a career they are passionate about. His oldest son Rhoeyce works as an associate at the 10th largest accountancy firm in the United States. 
His second son, Ben, is the vice president of the Warner Companies and has also worked as a financial advisor prior. 
His youngest son has gained a Master of Science in Applied Information Technology and also earned a Bachelor of Science from Yale in Mechanical Engineering. 
From a successful career to well-settled family life, Ben has all one can ask for.