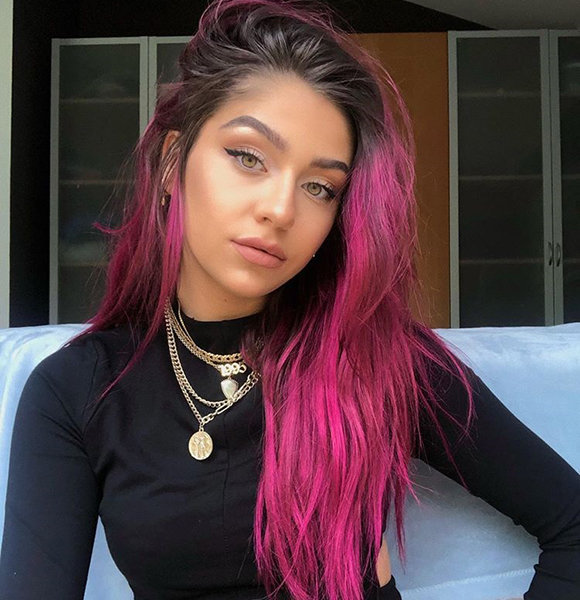 Life is long, and the journey is unpredictable. While living life, one meets different people, and among them, the person chooses one as a life companion. Somewhere in between the journey, one can find a perfect partner who can be imperfect for them in the future. But still, life goes on.
YouTube star Andrea Russett has been an inspiration to all the people who have just broken up by moving on from her past affair. But has she found love again? Let's find it out.
Relationship With Boyfriend
Andrea Russett dating Kian Lawley in 2013. They even took different social networking sites to flaunt their relationship where they seemed to be enjoying a blissful relationship.
Though they shared videos saying their relationship was strong, they had a break-up in 2015. Even after the break-up, the posts or videos related to each other were not deleted. Even today one can see Andrea and Kian on Andrea's YouTube videos and find the pair adorable moments together.
In an interview with Pacific Rim Video Press in September 2015, Andrea spoke about her breakup with Kian where she reveals that they ended their relationship with mutual understandings as they both were going separate ways.
On October 2015, Andrea revealed that she wants people to stop asking about her ex-boyfriend Kian through a video. She even asked them to stop asking her to date Kian again.
Drama With Kian's Alleged Girlfriend:- Youtuber Jean McAllister's Failed Dating with Boyfriend Kian, Subsides Dispute with Andrea Russett!
Meanwhile, in 2016, the rumor about Andrea's patch-up with her ex-Kian was all over tabloids as Kian shared an image of the duo with no captions. Reacting to the comments of the fans, Andrea shared another video saying she is as shocked as her fans and is not getting back with her ex-Kian
Back To Affairs Again?
In May 2016, Andrea hinted her new love story while appearing in a live, five-day "Snapchat horror movie" called Sickhouse. Through the movie, she showed an interesting hot-tub action, party, and smooch. Through her Snapchat, she was seen locking lips with Model Sean O'Donnell.
Since then, the pair were not spotted together. Neither they have seen being cozy in any of their posts in social media.
In 2017, Andrea sparked romance rumors with fellow YouTuber Zane Hijazi. However, she has kept mum about her new boyfriend to date.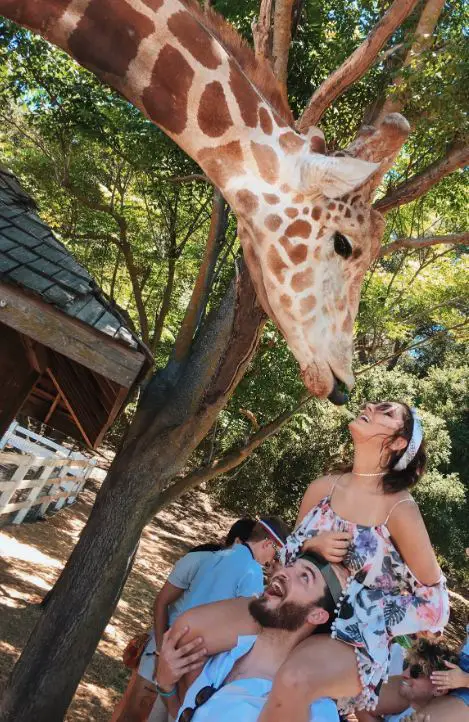 Andrea Russett celebrates her birthday with alleged boyfriend Zane Hijazi on 27th June 2017 (Photo: Zane Hijazi's Twitter)
Maybe she wants to keep her relationship private after the public breakup with longtime boyfriend Kian.
In the past, Andrea was also linked to Kenny Holland, in 2014. The pair were caught kissing at a social media event. However, the rumored pair never spoke about the affair.
Similarly, rumors about Andrea dating Jack Gilinsky also made rounds in 2015. But, the YouTuber react to the conjectures as usual.
Came Out As Bisexual
Andrea poured her heart out about her sexuality on 22nd September 2018. Via an emotional post on Instagram, she came out as bisexual. She detailed the incident of her close friend Sandra being against LGBTQI, which shook her to the core.
Similar:- Janelle Monáe & Tessa Thompson Dating Revealed As 'Ragnarok' Actress Outs As Bisexual
The YouTuber was at a loss when her family-like-family and roommate didn't accept her sexuality. Thus, she wanted to come out and surround herself with people who would love her fully. At, the end, she showed support for the whole LGBTQI community.
Wiki of Andrea Russett
Internet Personality Andrea was born on 27 June 1995. Twenty-four-year-old beauty, who has started to design clothes for her clothing line called FLAWD Clothing since 2013 has more than two million subscribers and 196 plus million views on her YouTube channel.
Standing tall Andrea height is that of five feet two inches (1.57 m), Andrea has been sharing videos on her channel related to her life, relationship, makeup and hair tutorials. Andrea's net worth is estimated to be $2 million.