Andy Day was born on 15th May 1980...in a relationship with his longtime partner...Apart from earning a salary of more than ...continued to travel to various countries, and among them, Sri-lanka became one of his favorite...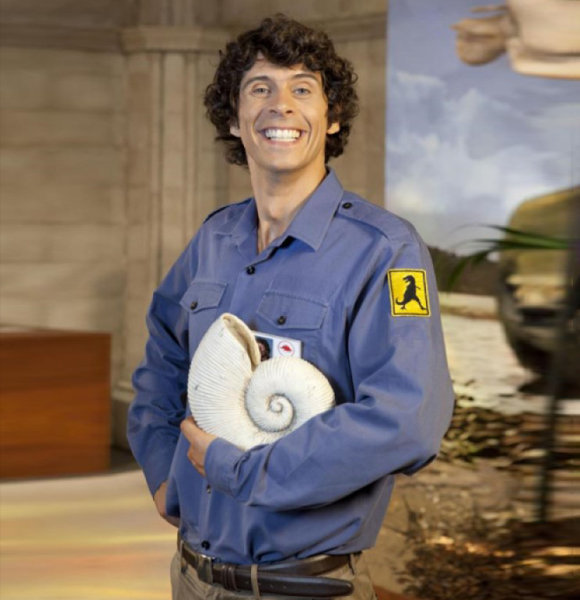 Andy Day is a British TV presenter famous for hosting several programs on BBC's children-based channel, CBeebies. Through his shows such as Andy's Baby Animals and Andys Safari Adventures, he has presented both informative and exciting contents for children.
In 2009, Andy got nominated in the category of 'best presenter' by The British Academy of Film and Television Arts(BAFTA).
Bio, Family, Travel
Andy was born on 15th May 1980 in Luton, England. His father is involved in a diamond cutting business, whereas; his mother is from an immigrant family from Belgium. She is a biological cousin of famous American actor Edward G. Robinson.
England Born Player:- Jordan Henderson Still Has To Deal With Incurable Heel Injury
Andy's family moved to Essex in South East England where he grew up alongside his two elder brothers.
As a child, Andy dreamt of traveling around the world. So, after completing his A-levels from Havering Sixth Form College in London, he made his dream come true; he went to Italy and tutored in schools plus performed in plays.
He continued to travel to various countries, and among them, Sri-lanka became one of his favorite destinations.
Andy Day's Wife Prospect, Children
The British TV icon, who is at the age of 39, has been in a relationship with his longtime partner Kat Woolfe. Kat is also involved in the kids' entertainment business as a producer and director of Kids TV.
The pair had first met one another in 2007. However, they only started dating nine years later.
And, Andy finally proposed Kat in January 2018 and got engaged officially. Also the same year, they welcomed their newborn baby Ruby Sienna in their life.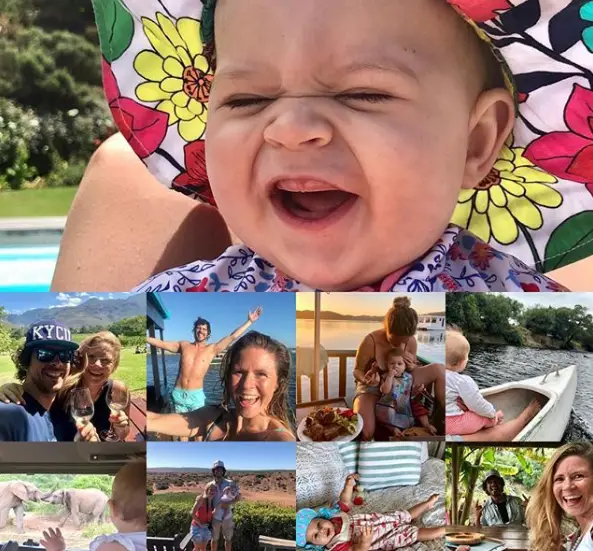 Andy Day spends time with his partner Kat Woolfe and daughter Ruby Sienna in South Africa in January 2019 (Photo: Kat Woolfe's Instagram)
Andy, who is an avid traveler, spends quality time with his family; he vacationed with his daughter and fiancé in South Africa in January 2019.
Career, Net Worth
After a few years of performing plays, the British presenter made his TV debut through British station, Friendly TV. He hosted its quiz show "Cash House." Then, his breakthrough in career came after he joined the BBCs CBeebies channel in 2007.
From 2012, he began to host his show "Andys Dinosaurs Adventure" which became nominated in BAFTA in 2016. Altogether, Andy hosts five programs in Cbeebies, which is very famous among the young age group.
Another Presenter From CBeebies:- Cat Sandion Baby, Married, Parents, Baby Daddy
As in 2017, he elongated the height of his portfolio.
He dived in the realm of music by forming his band, Andy and The Odd Socks. His group released their album "Who Invited This Lot" through a major record label, Universal Ltd and successfully performed at Glastonbury's Kidzfield event.
Moreover, he successfully toured across the UK with his band in 2018 and did well for himself financially through the sales of his albums.
Now, he earns more than a salary of £30,000 yearly as a TV presenter. On top of that, he gets paid for lending his voice on commercials for big brands like Pedigree and Cadbury World.