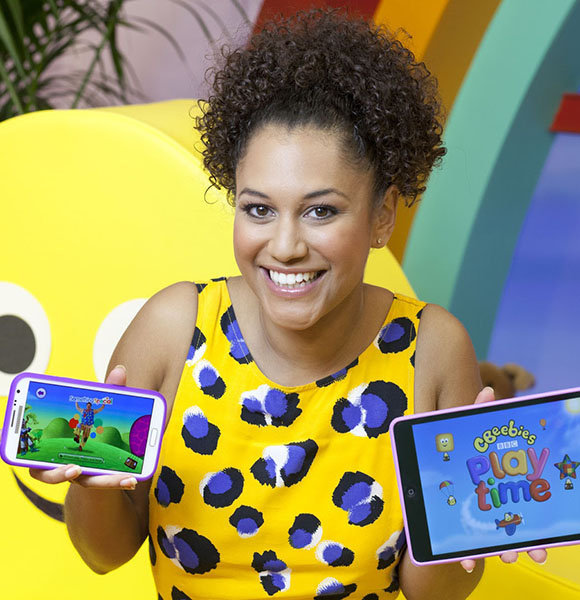 Cat Sandion is a TV presenter and performer. She is known for hosting the BBC owned channel CBeebies, that aims young children. The presenter got successfully involved in the promotion of the CBeebies channels official app. Within six months after the launch of the app, it got downloaded by 2 million users.
Interestingly, she is also a dancer who performed at BRIT awards for artists such as Blue and Tom Jones.
Bio, Age, Birthday
Cat Sandion, who is currently 34 years old, was born on 8th September 1985 in London, England. Her Mauritian parents raised her in southeast London, and they provided her with dance and performance training since the young age of five.
Read Also:- UK born presenter Wendy Hurrel: Married to her Secret Husband? Or Boyfriend and Dating?
Since Cat had an interest in dancing and singing, she did her schooling in BRIT School for Performing Arts and Technology for three years. Likewise, in 2008, she gained her BA degree in Dance and Theatre performance from Bird College.
While Cat was graduating, she had already begun her career on TV by working as a presenter in an Australian show called "Hi5".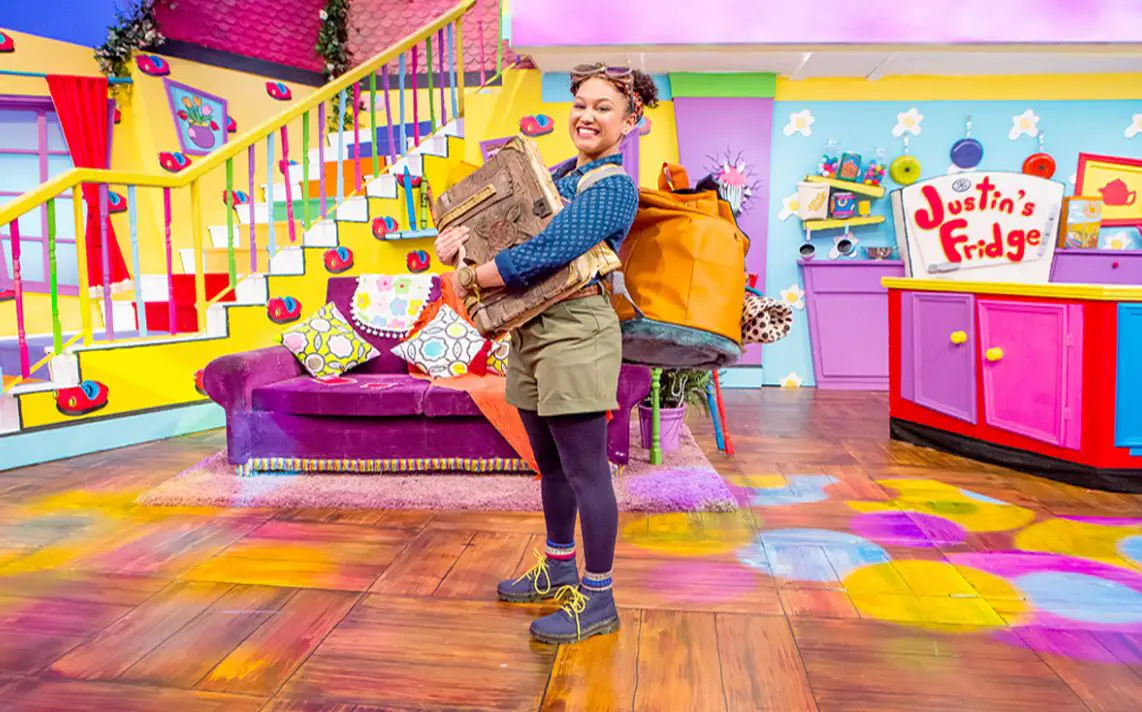 Cat Sandion performs on her show at CBeebies in 2016 (Photo:- CBeebies Twitter)
During her career, she traveled counties like UAE and Ireland and worked for children's channel RTE Den Tots. After that, she landed her breakthrough job at the CBeebies channel in 2013.
Since then, she has continued to host and voice for shows like Mr. Bloom and Friends Tour, Let's Move.
Cat Sandion Engagement & Baby
Cat has managed to keep information about her personal life private while still sharing meaningful moments of her life in public.
On 2016, she was pregnant with her son. A year later, she announced the birth of her baby to her fans. But, the performer neither posted any pictures of her newborn baby nor did she reveal any information on the baby daddy.
Most of her fans were curious about the identity of her partner, but they respected her privacy.
You May Like:- Ashley Wirkus Baby, Pregnant, Husband
Just then, her fans became aware of her engagement in 2017. But, it only happened after she shared the news that she lost her engagement ring in Promenade Park in Meldon, days before her engagement ceremony.
Although she took to Twitter asking help from fans to find it, it is unknown if the ring was ever retrieved. However, the incident didn't stop her from getting engaged that year.
Though she isn't married yet, she shared about her difficulty to plan a wedding while looking after her newborn child in April 2018.
Net Worth, Height
Cats exact net worth is still under review but, judging by the average salary that a TV presenter makes in the UK; $60,000, it's obvious she earns adequately.
In terms of height, she stands 5 feet and 1 inch tall(1.5meters) while her exact weight is unknown.