Anne Heche has been through plenty of hardships in her life...... celebrates her birthday on... she had a lesbian relationship with... the pair and was even engaged... her career ended... she boasts a total net worth of... measurements include...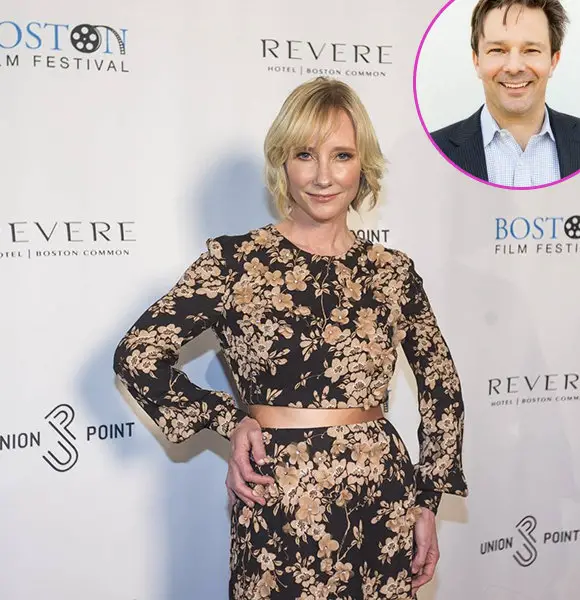 Anne Heche has been through plenty of hardships in her life. One of the challenges she faced was the fall of a flying acting career. By the spring of 2000, her career was already in ashes.
Nevertheless, she rose from those ashes like a phoenix and soared towards the limitless height of her career.
Personal Life: Lesbian?
Anne Heche's dating life has gone hand in hand with her career. When she was at the peak of her career in 1997, she had a lesbian relationship with Ellen DeGeneres. Sadly, her career took a significant turn towards downfall, and so did her relationship with Ellen. 
The couple broke up in 2000. Anne then suffered from what can only be described as mental instability.
When things were back to normal for Anne, she started dating cameraman Coley Laffoon in 2000- three months after breaking up with Ellen. The two first met while filming a comedy special for Ellen.
Shortly, the actress and her boyfriend got married in 2001. The husband and wife didn't take long to go the family way and welcomed son, Homer, a year later.
Dolorously, the relationship also went into ashes when Anne allegedly fell for a co-star James Tupper- known for Men In Trees. Her rumored romance didn't take long to break her marriage with Coley; he filed for divorce in 2007.
As per Anne's romance with James, it turned out to be true. The couple's union brought a son named Atlas into the world. Anne and James were even engaged at one point.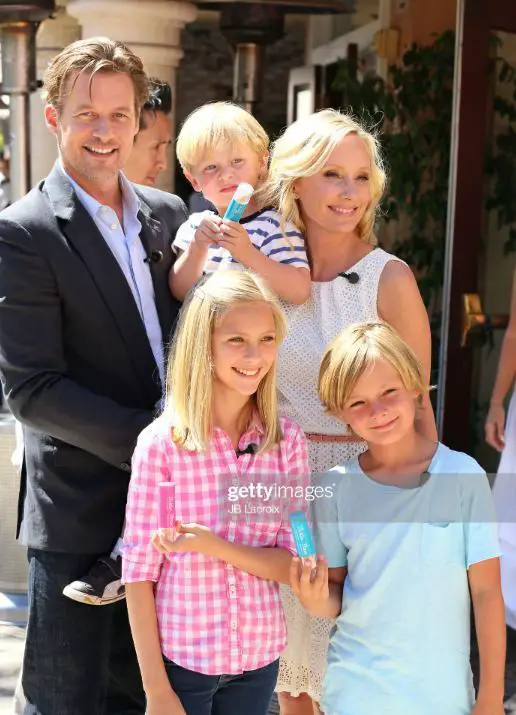 Anne Heche with fiancé James Tupper and children in 2012 (Photo: Getty Images)
But the love wasn't destined to have a happy ending. The couple broke up after a relationship of more than a decade in 2018.
Post the break-up, Anne moved on. In 2019, she revealed her dating relationship former Hung co-star Thomas Jane. The pair decided to augment their already strong friendship into a romantic affair in the spring of 2019.
In the past, Anne reportedly dated comedian Steve Martin and Fleetwood Mac singer Lindsey Buckingham.
Bio & Childhood
Anne Heche, born in Aurora, Ohio in 1969, celebrates her birthday on 25 May every year. Anne is the youngest in the family with five siblings. When she was twelve years old, Anne's family was kicked out of their house. They had to live in a bedroom of a generous friend from church. Every member of the family did all they could to save up some money and finally moved out a year later.
But the way, her childhood homelessness wasn't the only austerity she faced in her life. Anne, on an interview with The Telegraph in September 2019, said that she was sexually abused by her father Donald, who was a Baptist minister and a church organist.
Further, she also mentioned in the same interview that her mother Nancy never tried to stop or acknowledged the abuse. She added that her father Ronald was a closet gay man who died of AIDS in 1983 after revealing his sexuality to his family.
Another Celeb Who Was Victim Of Child Abuse:- X-Pac 12360 pod-caster Sean Waltman's Sexual Abuse Story, Divorce With Wife Due To Drugs, Girlfriend Died, Married Again
Adding to the pain Anne endured, she lost her brother Nate in a car accident. Her sister Cynthia died of a heart defect and Anne's other sister Susan also died of brain cancer in 2006.
Career: Downfall & Resurface, Net Worth
Since her childhood, Anne always loved theatre. Her first professional work was in a theatre production of The Music Man.
Since then, the rising start rose to fame. Anne's famous works include Volcano, I Know What You Did Last Summer, Wag the Tail and Donnie Brasco.
From Our Vault:- Zeljko Ivanek Married, Gay, partner, Family, Net Worth
But everything fell apart when her relationship with Ellen DeGeneres ended in 2000. Taking the weight of the heartbreak badly, she got admitted to a hospital after suffering from a psychotic breakdown. She knocked on a stranger's home, said she was sent by God who told her to bring everyone to heaven on her spaceship. After the incident, people were sure her career ended.
But she proved everyone wrong when she starred in the hit TV show Men In Trees and Hung. Her popularity again took a turn towards success and now has become one of the successful actresses. Now, she boasts a total net worth of $8 million.
On her measurements, she stands at the height of 5 feet 5 inches (165 cm) and weighs 117 lbs (53 kgs). Her body measurements include 31-24-33 inches.