Anne Lamott had a troublesome life... Married at the age of 65... was a single mother...says "never, ever lose hope"...met husband on a dating site... best-selling author...writes lifting, inspiring books... has a grandson...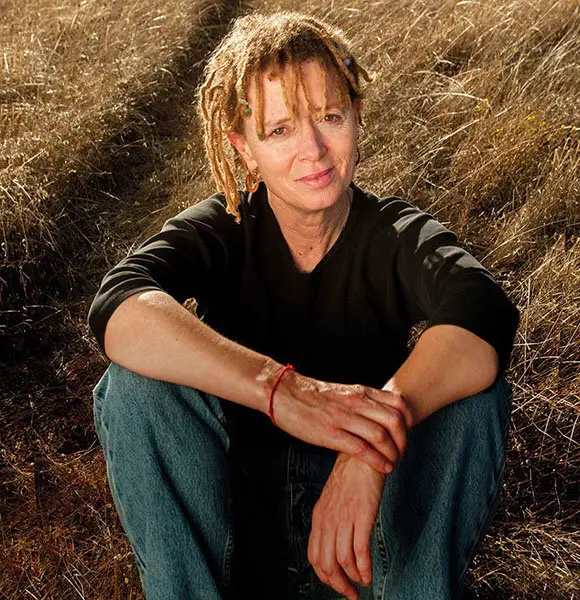 Married for the first time to the love of her life at the age of 65, Anne Lamott's life gives justice to the saying "better late than never." 
She got married to her husband in 2019 and has never been happier. 
But as an author, whose writing mostly focuses on topics like alcoholism, depression, and motherhood, she writes brutally honest accounts of what she has gone through in her life. 
Let's read more on her books, family, and wedding.
Married life- Husband & Wedding
Anne Lamott got married to Neal Allen, whom she met at a dating site OurTime, a website for people above the age of 50. 
Another Best-selling Author:- Author Mitch Albom's Life Behind His Best-Selling Books: His Family And Career History
The two immediately clicked off as both shared similar interests and hobbies. Neal finally proposed to her on 30th August 2018, two years after they started dating.
The couple got married in a simple yet beautiful ceremony on 13 April 2019 with around 150 guests attending the ceremony.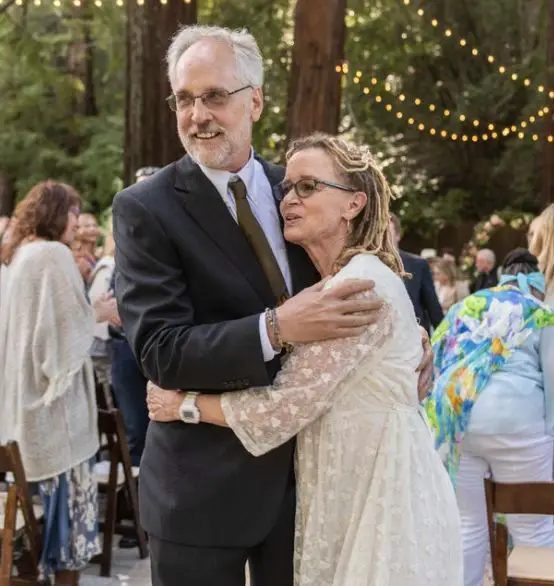 Anne Lamott with her husband Neal Allen on their wedding day in 2019 (Photo: nytimes.com)
The two took their vows and tied the knot in the presence of their friends and family. The man of honor at their wedding was Anne's 29-year-old son, Sam Lamott.
Family Life, Son
Anne's life hasn't been easy as everyone expects it to be.
She was born on 10 April 1954, in San Francisco, California. During the prime of her life, Anne dealt with addiction and even had to raise a son on her own.
However, she has stayed strong throughout that time. She gave birth to her son Sam Lamott at the age of 35 and raised him by herself once the father disappeared after learning of her pregnancy. Now, her son himself is a father and has a ten-year-old son.
Meanwhile, Anne's father was a supportive man. Her dad Kenneth Lamott was also a writer and was the inspiration and subject to her first novel, Hard Laughter. Her mother Dorothy Norah Wyles Lamott, on the other hand, worked as a lawyer.
Career, Books
Anne has had a great career in writing. She has a decent fan following, known as the "Annieholics," who fell in love with her creativity and have followed her ever since.
Her books, mostly about her personal life experiences, have caught the attention of many. Her first novel, Hard Laughter was written for her father after he was diagnosed with brain cancer.
Anne went on to publish six more novels: Rosie, Joe Jones, Blue Shoe, All New People, Crooked Little Heart, and Imperfect Birds. She has also written several best-selling non-fiction including Operating Instructions, Some Assembly Required: A Journal of My Son's First Son, and a writing guide titled Bird by Bird: Some Instructions on Writing and Life. 
You May Also Like: Michaela Angela Davis Husband, Partner, Net Worth
Her books are spiritually lifting, comforting, inspiring, & also has a knack for humor and are definitely worth a read.