Anthony Melchiorri has currently a net worth...wife has been equivalent to seeing his head with...shares three children with her... The TV star who has currently a net worth...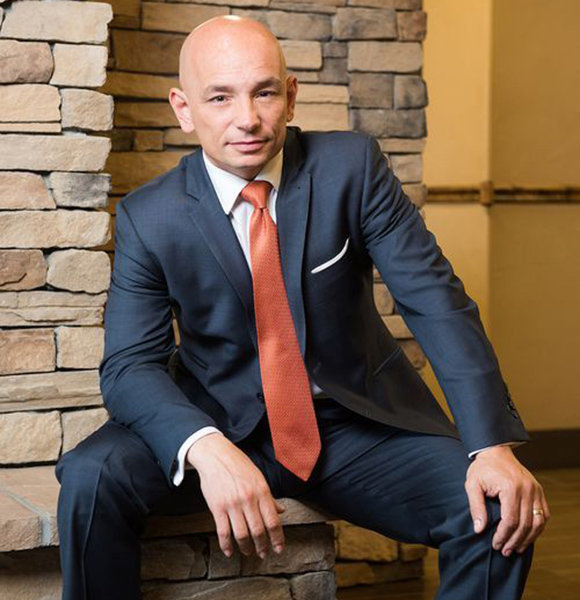 Anthony Melchiorri is a TV personality and hospitality expert.
He is known mostly for hosting reality shows like Hotel Impossible(2012) and Extreme Hotels(2014). The show which he had pitched to the Travel Channel after getting involved in the hospitality business for 20 years, became a successful show and ran for more than seven seasons.
Before creating the show, he had produced the movie Wisegirl(2008) that starred American actress Alyssa Milano.
Personal Life With Wife
Although he is married, catching a look of Anthony's wife has been equivalent to seeing his head with hair on it.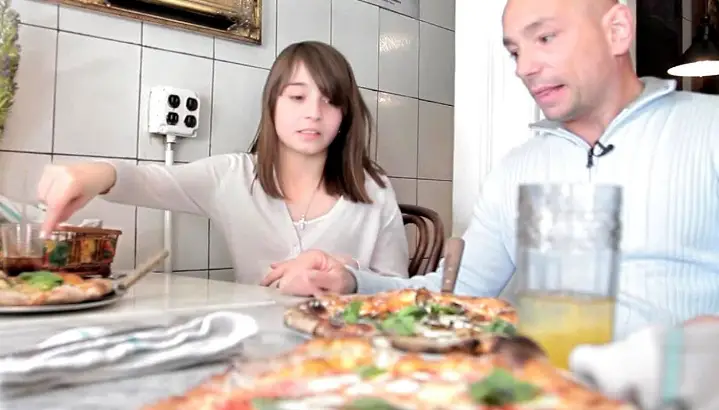 Anthony Melchiorri shares a pizza with one of his daughters in 2014 (Photo: YouTube)
The TV star, who has a net worth of $ 2 million, has chosen to keep a low profile on his wife.
However, it is a known fact that he shares three children with her. They have 17-year-old twins and a 14-year-old daughter.
Bio, Birthday, Career
Anthony, who was born on 24th May 1965 in New York City, grew up in Brooklyn. He was raised solely by his single mother.
Italian Chef You May Know:- Married? Recipes For All - Successful Restaurant & Married Life
After he finished his schooling in 1986, the Italian-American star of Italian ethnicity joined the United States Airforce. He held a position of protocol officer for four years.
Meanwhile, he also focused on finishing his undergraduate studies in Business Management. By 1990, he had left the airforce, graduated and had begun working his first job at Time Square located Embassy Suites.
At the age of 29, Anthony got appointed as the general manager of the Lucerne Hotel. Under his management, the hotel became the top ranking in New York City.
Afterward, he worked for various prestigious hotels, including Nickelodeon Hotel and Resort, where he was involved in the renovation and makeover.
Anthony Melchiorri TV Shows
Due to Anthony's innovative personality along with his skill and craft at hospitality, he was able to make his mark on the reality TV world.
Ever since the beginning of his career, he had a talent for increasing the revenue and value of hotel through innovative ways by providing hospitality and makeover for the hotel. Famously, while working at The Plaza Hotel, a tour called Eloise was created under Anthony's recommendation.
Chef Plus Hotel Owner:- Gordon Ramsay Is Concerned When It Is About Their Kids! Ex-Affair Set To Crumble Down The Happy Family?
Finally, after 20 years, Anthony decided to bring his talent to screen by creating a reality show that would give a proper makeover to failing hotels under his supervision. In 2012, his idea came to life after the Travel Channel funded his plan and released the show Hotel Impossible.
The show helped kickstart many failing hotel businesses into successful ones. And, with that, the show took Anthony's career to a new height. Further presentations were also developed to accompany it like Hotel Impossible: Undercover (2014).