Entertainment
Anthony Ramos Not Gay! His Serene Dating Affair With Girlfriend Reflects
Anthony Ramos Not Gay! His Serene Dating Affair With Girlfriend Reflects. The stage actor, Anthony Ramos is one of those celebrities who is not shy to flaunt their loved ones on their social media. The stage actor is head over heels in love with his Hamilton co-star girlfriend, Jasmine Cephas Jones.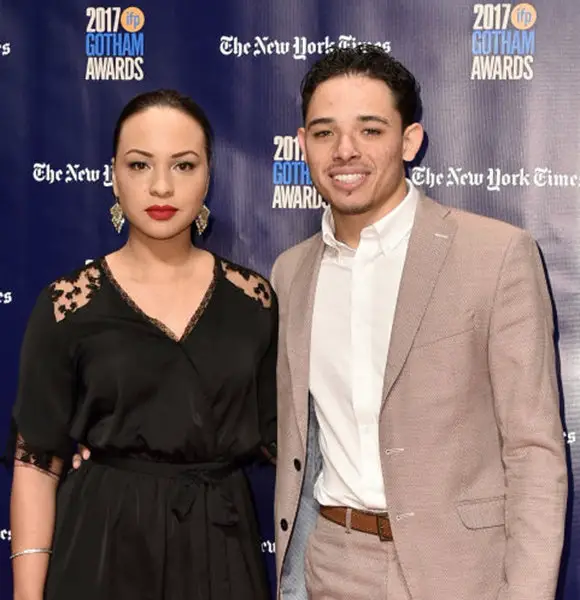 A celebrity's life is not always glitter and gold. The stardom and spotlight come with a price: rumors, controversies, and allegations make a great deal of it.
People often tend to question the sexuality of celebrities if their dating affair is not loud and clear to the public. The scenario can be cited correctly to the actor Anthony Ramos, as he has been rumored to be gay. The actor is in a serene relationship with his girlfriend, and his Instagram reflects that.
If you want to witness the love-affair and girlfriend of the 27-year-old actor, then dig in.
Anthony Ramos' Serene Dating Affair With Girlfriend
A stage actor, Anthony Ramos, is one of those celebrities who is not shy to flaunt his loved ones on social media. The stage actor is head over heels in love with his Hamilton co-star girlfriend, Jasmine Cephas Jones.
The two first met each other on the sets of the Tony Award-winning show Hamilton, and that is where their love started to blossom.
Raising Star:- Alexis Ren Boyfriend, Dating, Family, Workout
The show that was graced by some of the most admired icons like Barack Obama, Beyonce, and Meryl Streep not only helped him put in the spotlight, but it also gave Anthony something more valuable: it allowed him to come across his lady-love, Jasmine.
The two have been inseparable ever since, and Ramos does not miss any opportunity to flaunt her on his social media. He even shared a candid shot of himself holding hands with his girlfriend while walking on a red carpet.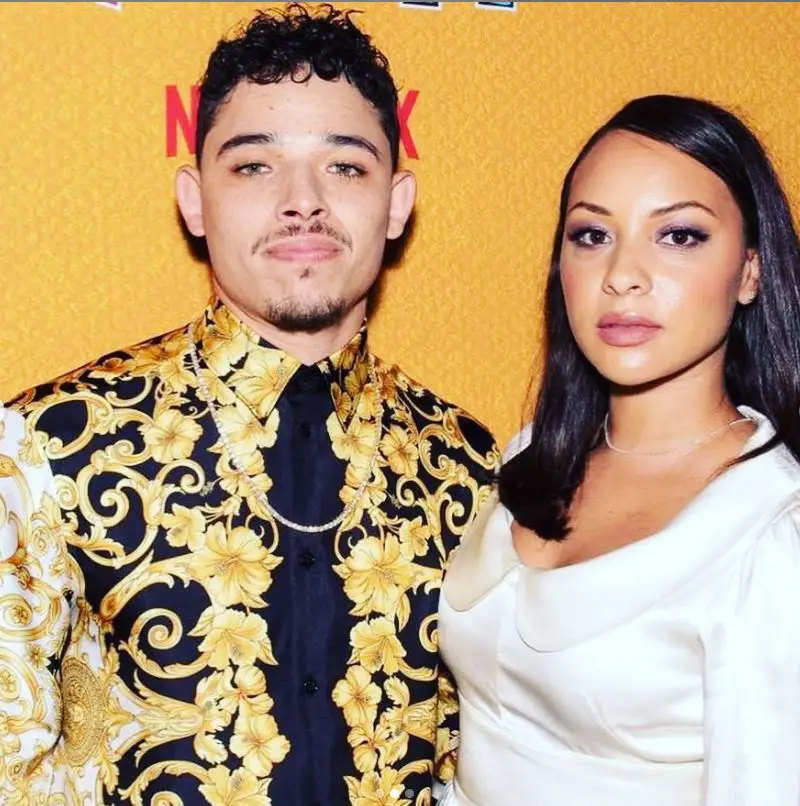 Anthony Ramos with fiancee Jasmine Cephas Jones at Brooklyn, New York in May 2019 (Photo: Jasmine Cephas Jones' Instagram)
Similarly, Jasmine is no less expressive about her love for her boyfriend, Anthony. 
The duo started dating each other back on 15 February 2015, and Anthony had an adorable post for her girlfriend for the day of their second anniversary.
Now, the couple has stepped up the game to the next level. The engagement was on a long-awaited list, and the duo finally turned the pages on 4 January 2019. Anthony and Jasmine relayed the news via Instagram, posting pictures of the two in Paris.
In the picture, Jasmine showed off her engagement bands and hugged her soon to be husband. The couple also revealed being engaged in Christmas eve before moving to Paris. Further, the couple might quickly start planning for a considerable wedding any time soon.
Bio & Parents
In Anthony Ramos's life, his girlfriend is not the only lady he showers his love with; there is another leading lady in his life - his mother.
A single mother raised Anthony along with his older brother and younger sister. His parents are of Puerto Rican descent, but he was raised in New York. Before stepping into acting, Anthony was a pre-school teacher and also a baker in New York.
Fitness Expert:- Tracy Anderson Husband, Kids, Family, Net Worth
Later, he left everything to become an actor, and his path to stardom was not always smooth. His agent dropped him right before he was about to land the most prominent role of his life. However, he persisted. Reflecting on the situation, he told Teen Vogue,
"At the time, my agent dropped me and I was barely getting any work. I was totally on my own… I did an open call for some random show and afterwards they said they wanted to meet me for a thing called Hamilton's Mixtape. I was like, what? That's not what I auditioned for, but cool, I guess." The rest, as you know, is history — literally!
His role in Hamilton took the stage actor in the new height of stardom. Now, the actor is busy celebrating the success of A Star Is Born - which starred Bradley Cooper and Lady Gaga. 
Likewise, he also appeared in the commercially successful 2019 movies, Godzilla: King Of Monsters.
Adding to the same, he released an emotional music video titled Dear Diary in July 2019, which showcased him saying farewell to his family to pursue his dreams. Also, he signed with Republic Records in June 2019 and is set to release his forthcoming debut album later in 2019.