Entertainment
American Idol's Antonella Barba Net Worth, Parents, Where Is She Now?
American Idol Alum Antonella Barba sentenced...According to facts and filed statements, Antonella was trafficking the drugs for...Asking for leniency Antonell's attorney asked the court for a...When it comes to talking about her career, everything has gone downhill for...In her court hearing statement reported that she was...Before prosecuting Antonella of her crimes, her father...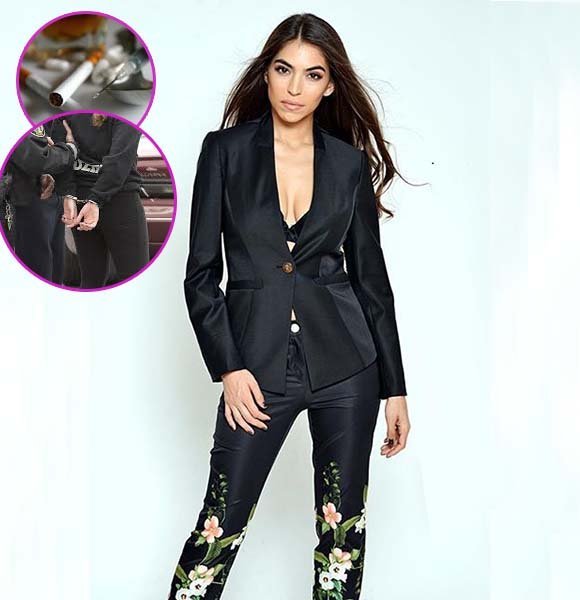 American Idol Alum Antonella Barba sentenced behind bars !!!
Her charges: possession of around two pounds of the deadly synthetic opioid fentanyl with intent to distribute.
She was arrested on Duke Street, Norfolk, on 11 October 2018 as a courier for a drug ring. According to facts and filed statements, Antonella was trafficking the drugs for Justin Michael "Cali" Isaac of California, believed to be the source of kgs of heroin and cocaine.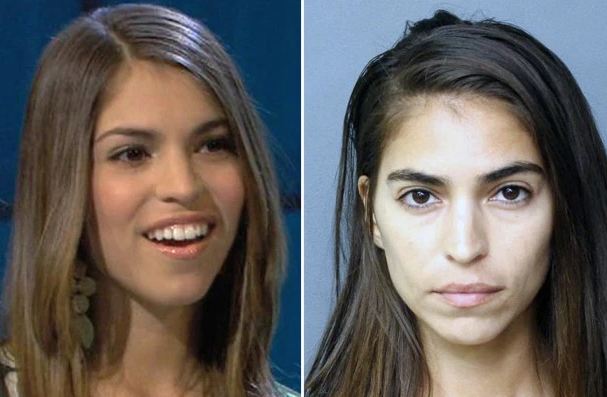 Antonella Barba on American Idol (Right) and in her mugshot (Left)  in October 2018 (Photo: pagesix.com)
Investigators initially wanted to catch Isaac, but while listening to a phone call, they found out a woman was going to be delivering the drugs. Staking out the meeting place, Antonella was caught red-handed with a shoebox filled with fentanyl.
At the time, her attorney claimed that she had little to no less information about the drug or the structure of the organization.
Asking for leniency, Antonell's attorney requested the court for a reduced sentence of 3.8 years, instead of the decade long punishment. She was also diagnosed with bipolar disorder, anxiety disorder, and narcissistic personality disorder, as well.
The final verdict came from Judge Arenda Wright Allen in U.S. District Court, Norfolk, Virginia. As of November 2019,  the former American Idol contestant has been sentenced to life in federal prison for 45 months.
What Happened To Antonella?
When it comes to her career, everything has gone downhill for Antonella. With no singing career or an estimated net worth to speak of, the singer has had it rough after her American Idol days.
From American Idol :-  Evelyn Cormier Wedding, Husband, Parents, Family
It is more saddening that she blames the show for sending her on a downward spiral resulting in the arrest.
She joined the show in 2007 and went on to become one of the top 16 contestants. Sadly, that was all she could achieve and couldn't compete any further.
Her mother, Valerie Barba, also wrote:
"The world intruded and interrupted her … dream of a career in architecture. "
Her court hearing statement reported that Antonella was once a promising young child. Her sudden move to the Hollywood scene was stated to be a recipe for disaster. It was also said that Antonella did not come to terms with her lack of success in the entertainment industry, causing her to end up the way she did.
About Her Parents
Antonella Marie Barba was born on 26 November 1986 in Los Angeles, California, USA, to parents Vincenzo Barba and Valerie Barba. Once proud parents to a promising child, Vincenzo and Valerie are now facing difficult times.
Read About :-  Jason Fox Wife, Girlfriend, Family, Net Worth
Before prosecuting Antonella for her crimes, her father signed off on a $10,000 unsecured bond as a requirement for her short release. Wanting to bring their daughter home for some time, the parents did whatever they could in their power. Even during that time, she was confined at her parent's home with an ankle monitor.
The parents are sure to be devastated after hearing her sentence. But, with good behavior, Antonella is expected to be released in two years.
More Facts On Antonella
Antonella allegedly got voted off American Idol after naked photos of her surfaced online.
She was arrested before for felony, marijuana possession, and shoplifting.
Her height is 5 feet 7 inches (1.7 m).
She has never released a full album.