Entertainment
Ari Shapiro 'NPR' Host On Gay Wedding, What He & Husband Experienced
Ari Shapiro is an American radio journalist widely recognized as the host of NPR's...an early trendsetter of the gay wedding, Ari is happily married to his husband...working as a White House correspondent as well, Ari...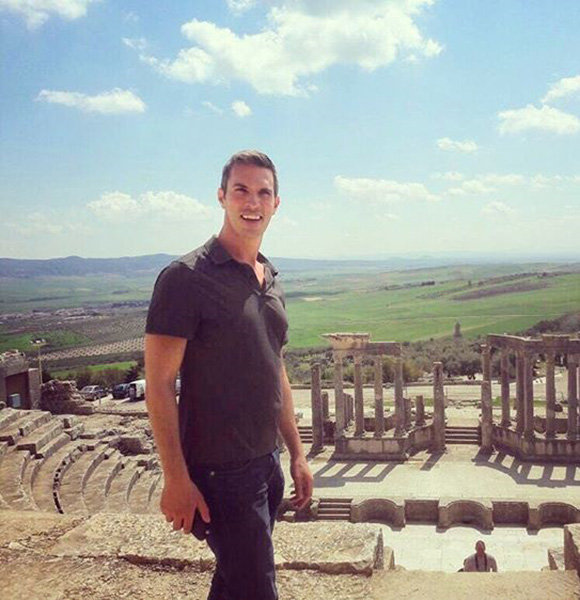 Following a trend is common, but setting a trend is exemplary!
Ari Shapiro along with his husband was, thus, one of the early trendsetters in what is now considered as a basic human right, with their gay wedding held in the days when it was considered illegal.
Openly gay, Ari has never been the one to get intimidated. With a fearless personality and his nature of standing up to what he believes is right, Shapiro along with his husband was one of the early practitioners of a gay wedding.
However, was it all worth it? Does Ari regret anything or is their marriage filled with love and joy?
Besides from his much highlighted personal life, Ari has also gone on to achieve unprecedented career heights. With fame and fortune coming from several other attractive career ventures prior to landing a job as a radio journalist, Ari stands today at the peak of his career with the sky being his limit.
NPR Host Gay Wedding Before Legalization, Supportive Husband Made It Worthy
Ari Shapiro, a magna cum laude from Yale University with a Bachelor of Arts degree in English, met the love of his life in the form of Michael Gottlieb during his time at the University.
Starting out as friends, the duo soon developed a romantic relationship which as it turned out initiated a lifelong journey together.
You May Also Like: Andrew Napolitano Reacts On Gay Marriage; Married Status Of Fox's Senior Analyst
Openly gay, Ari and his husband Michael, soon escalated their relationship to the next level after getting married to each other in San Francisco City Hall on 27 February 2004. The two were amongst the early couples who had performed a gay wedding at the time.
It seemed even big of an achievement now as talks of a constitutional amendment banning same-sex marriage had been circulating at that time.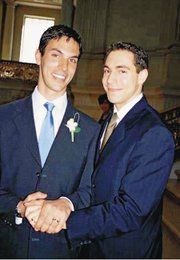 Ari Shapiro alongside his husband Michael at their wedding. (Photo: Pinterest.com)
Ari's husband, Michael, a lawyer who worked at the White House counsel's office from 2013–2015, revealed in an interview back in 2004 about his experience about the gay wedding.
"I really haven't encountered much negativity, though when I bought the wedding rings in New Haven and asked for two men's rings, the guy gave me a funny look. People from all over the world had sent flowers to City Hall and there were entire tables covered by them. Cabbies were giving out free rides for people going to get married. It was just tremendous."
After almost a decade and a half post their wedding, the duo still remains together holding hands in hands and supporting each other's glorious careers. Shapiro, throughout the years, has remained an active voice in the support of gay rights and has been a major contributor over the years in the legalization of gay marriage.
Read Also: Openly Gay Jwan Yosef is Married! Gets Ricky Martin As Husband
Addressing the UMKC Pride Keynote at Pierson Auditorium on 7 March 2013, Ari mentioned how proud and comfortable he remains about his own sexual identity.
"People can tell when you're comfortable in your own skin, whether you're open and honest."
Thus, openly gay, Ari along with husband Michael have no regrets whatsoever about their groundbreaking wedding and have only wonderful memories to reminisce.
Bio Reveals Age, Career Highlights and Salary Details
Born Ari Michael Shapiro, the NPR host stands at the peak of his career at age 40, as one of the four hosts of NPR's program All Things Considered. In the job since 2015, Ari has managed to add some glitters to his already glamorous career through his association with NPR.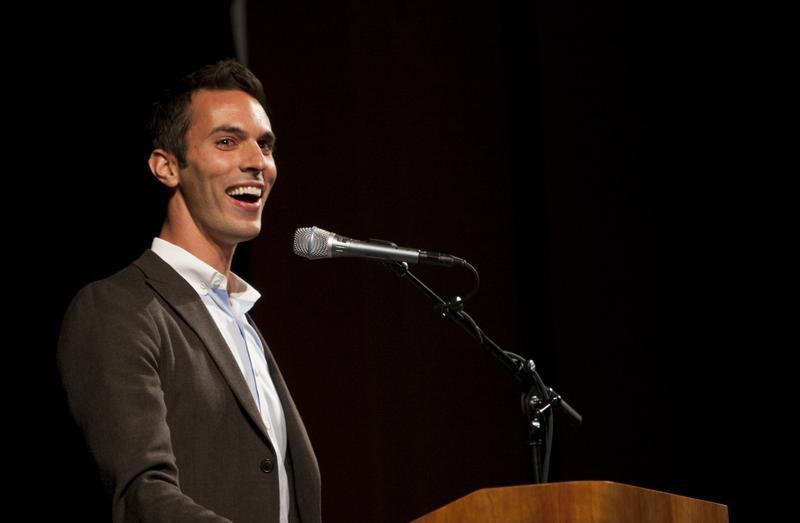 NPR host Ari Shapiro speaking at a public event. (Photo: wync.org)
Prior to his hosting duties, Shapiro has also landed several other attractive working positions in his long and glamorous career. A former assistant editor on Morning Edition, he has also served as a White House correspondent in his career duration.
Don't Miss: Jonathan Toews Will Not Skate anytime Soon Due To Unprogressive Injury; Devoting His Time for Love?​​​​​​​
Born and raised in Fargo, North Dakota alongside his now CEO brother, Ari with his attractive height and outstanding presence has won several awards throughout his journalism career.
With such a growing stature, it would be safe to assume that Shapiro earns significantly more than the average salary of $52k per annum for an NPR host. His salary figures have thus contributed significantly in his ever-growing net worth which has not yet been revealed.