Entertainment
Ariel Levy Story Of Fiance Turned Wife! Changed Life - Twice
Ariel Levy is the American writer. She got pregnant with.....She got married to....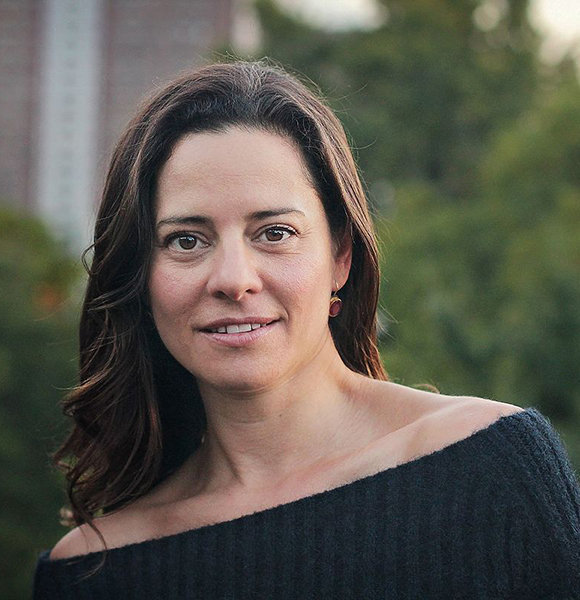 The journalist, Ariel Levy is the open lesbian New Yorker writer since 2008, who intercepts her life experience into her writing. 
Levy's memoir is bald and bold enriched with the wisdom of honesty. The award-winning writer also influenced the reader to come up with their problems publicly. Her memoir fetched her own story about the miscarriage and broken marriage with her wife.
When the LGBT people were fighting against their right to get same-sex married, Ariel Levy came up with the shocking revelation about her trepidations about her marriage.
With her real portrait of humanity into her writing, Levy had described her life via her book.
Loss of Son; Thanks Giving In Mongolia
The Bisexual journalist clearly portraits the humanity into her writing.
Ariel had dated both male and female in the past and she was even pregnant with the first child, a son. But she never mentioned the child's father or about her husband. When she was 19 weeks pregnant, she was on the work trip to Mongolia. 
See Also:- Has Dean Winters Made Any Woman His Wife Or Are The Fan Speculated Gay Rumors True?
During that time, in her hotel bathroom,  she suffered from stomach pain, and she squatted on the floor. She felt something was moving through her body.
"I felt an unholy storm move through my body, and after that, there is a brief lapse in my recollection; either I blacked out from the pain or I have blotted out the memory." 
Soon after, she saw her still-born son lying on the floor.
And then there was another person on the floor in front of me, moving his arms and legs, alive. I heard myself say out loud, 'This can't be good.' But it looked good. My baby was as pretty as a seashell."
With the loss of her baby son, she engraved the painful experience into her writing, by memoir back in 2013 essay titled Thanksgiving In Mongolia. She describes the terrible and lonely loss of her baby son in Mongolia.
Her essay detained her tragic life and her experiences without any self-pity or plea for sympathy. For her realistic portrayal, she also won the National Magazine Award for her essay 
Wife Cheated On Her
With her greatest loss of her son, it was not the end of the loss of the dearest one.  She has also given the new form to her experience through the  2017's memoir The Rules Don't Apply, which is the expansion of the 2013's New Yorker essay, Thanksgiving in Mongolia.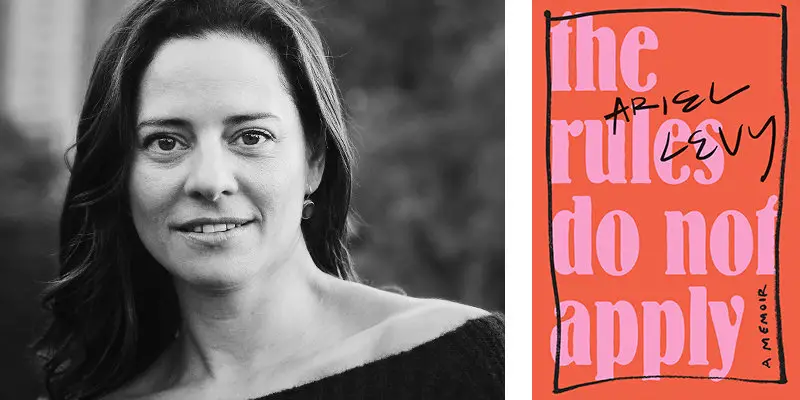 Ariel Levy with her new book The rules do not apply (powells.com)
Similarly, unlike her essay, her memoir consists the anecdotes from her life providing even richer context for readers interested in lingering in Levyland. 
With her bitter past experienced about the miscarriage, she indeed included the chapter with her wife named Lucy in her memoir, Rules. Though she kept the revelation about her marriage with Lucy mum, she loves to denote her as "ex-wife."
Don't Miss:- Gregg Wallace & Wife Struggling! Restaurant Owner's Fourth Marriage Faces Trouble
She met her ex-wife during the blackout in New York which she describes was more like the love at first sight. Lucy was a decade older than her, but still, she felt the great bonding with her. 
Lucy used to live in Los Angeles whereas she used to live in NYC. Obstruct by her beauty; Ariel started the romantic relationship with the Lucy. With their long distance relationship, Lucy often used to visit her in NYC in a month.
While the fiance turned to wife, their relationship did not go well as Ariel found out she had been cheated on. Ariel was not jealous but felt sad and stabbed.
Lucy's presence had made her content and blessed.
You May Also Like:- Yanet Garcia & Gamer Boyfriend Break Up! Split Reason - 2018's Weirdest
However, their secret marriage life could not sustain for long due to Levy's infidelity and Lucy's alcoholism, their relationship demise. Also, she included the story of her wedding. However, her story about the divorce from her wife made the story harder to share.
While lettering their love-story into her piece of writing, she gave the finished writing to her ex-wife before she handed to her editor.
"She was the first person to read this," Levy said of her ex. "I gave it to her before I gave it to my editor. And I said, 'If there's anything you can't live with, I'll take it out.' As important as the book is to me, she's more important to me."
 After she sold the latest book, the memoir The Rules Do Not Apply; she repurchased the house from her ex-wife who put up for sale. 
Obviously it's the least important thing of the three. When you lose your son, and your spouse, and your house, the house is not the most important. But the house was the one I was able to get back."
Ariel encrypted her life experience in The Rules Do Not Apply, a memoir about the grief of losing her son, her wife's struggle with alcoholism, and having an affair with an ex that plunged her marriage into disarray.