Entertainment
Atz Kilcher Age, Children, Net Worth, Who Is First Wife?
TV host Atz Kilcher, who is famously known to be the star of Discovery's Alaska: The Last Frontier, has always showcased his Atlanta-based life in the program. 
But there are more exciting stories of Atz than just his living tricks and tactic that gets showcased in the documentary. He is a twice-married man who struggles every time to make a living in the harsh winter of Alaska. 
First Wife And Children
Atz Kilcher, who is the oldest of eight siblings, was first married to Lenedra J. Carroll, a singer best known for her albums Daybreak Song and Beyond Words.
The couple together welcomed their first child, a son on 6 May 1971, and named him Shane Kilcher. 
After three years, they welcomed a baby daughter on 23 May 1974 and named her Jewel. Jewel is also a singer as her mother and is famously known in 1995's song, Pieces of You.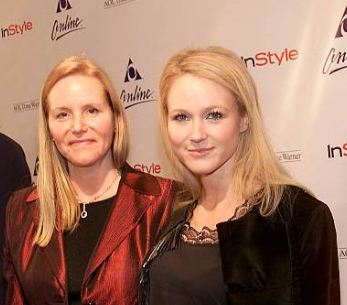 Atz Kilcher's first wife Lenedra J. Carroll (right) and daughter Jewel at the launch of Helping Hand (Photo: .gettyimages.com)
Later in 1977, Lenedra again gave birth to her third child, Atz Lee Kilcher Jr. When Atz Jr. was at the age of five, the relationship of Atz and Lenedra weakened. The pair finally filed the divorce in 1982 and parted ways without mentioning the split reasons.
One-time Alcoholic: Daughter Writes 
When Lenedra left Atz with three young children, he got into the habit of drinking alcohol. He also repeated his own father's behavior of being abusive and yelling at children. 
His daughter, Jewel penned all the memories in her book Never Broken - Songs Are Only Half the Story that was published on 15 September 2015.
In the book, Jewel wrote about her hurtful experiences and even disclosed Atz's disturbing habits. In one of the chapters of the memoir, Jewel wrote that she thought she would die when her father continuously yelled at her and her brothers. 
For You:- Jahking Guillory Dating, Parents, Ethnicity, Net Worth
To get away from such surroundings, Jewel moved on her own at the age of 15 and went to her mother's home. Later with the advice of her mother, she went to San Diego and got a job there. But she lost her job and became homeless at the age of 18. 
However, a year later, she signed with Atlantic Records and got her breaks through Spirit. In 2003, she found out her own mother, Lenedra, had mismanaged her finances. So, she legally separated from her mother, and the two still remain estranged.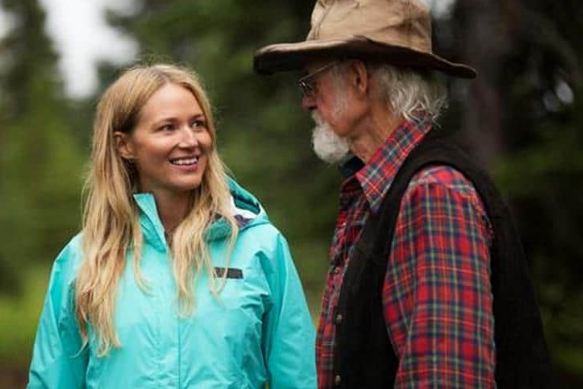 Atz Kilcher with daughter Jewel in the set of Alaska: The Last Frontier (Photo: monstersandcritics.com)
Although Lenedra couldn't forgive her mother, she reconciled with her father, Atz, who has grown up to be a different person now. 
Changes For Good, Life's Adventurous 
As of now, Atz is living a blissful life with his children and his second wife, Bonnie Dupree. But the information on the couple's wedding remains confined. 
Nevertheless, he and his family members convenient feature in Alaska: The Last Frontier and showcases their life. Their family bond is beautiful, and the way Atz protects his cattle from other animals is praiseworthy.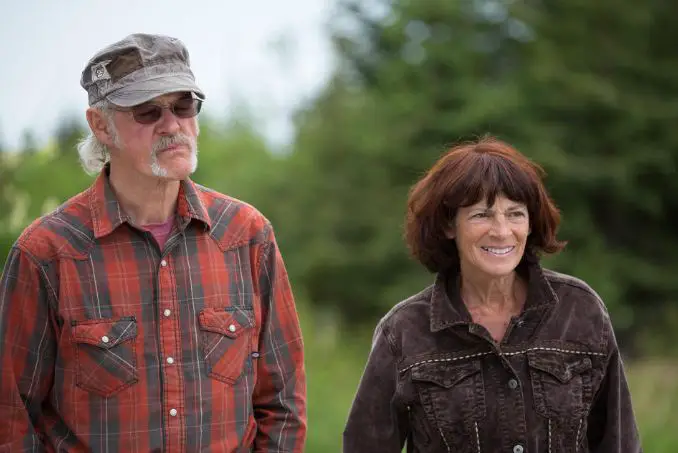 Atz Kilcher with wife Bonnie in the set of Alaska: The Last Frontier (Photo: discovery.com)
But the adventurous life comes with a lot of risks and also mishappenings. One such instance is when Atz. Jr suffered a terrible accident that risked his life back in 2015. 
Take Look :- Jessi Combs Accident Details, Death At Age 36
He fell off a cliff of Otter Cove during his hiking and got more than 20 bones fractured. His lungs were punctured, and his ribs were crushed, but after years of treatment, he recovered miraculously and returned back to the show.
The Kilcher family, all together, are estimated to have a net worth of $16 million dollars, and they earn around $19,500 for a standard 13-episode every season. Atz alone has a net worth that accounts to be $5 million.
Ninth Season In 2019?
For a total no of eight complete seasons, The Kilcher family's been the center of attention for many who watch the Discovery Channel. As of 2019, the entire family is still living, surviving with no modern luxuries like plumbing or heating; all they have is farming, hunting, and a bond between family.
The family has been living without the comfort of day to day life and this has been going on for generations now.
Starting from Yule Kilcher, who immigrated to America from Switzerland during World War II. Now generations later, the task has been followed by the now Kilcher Family, who are still expanding.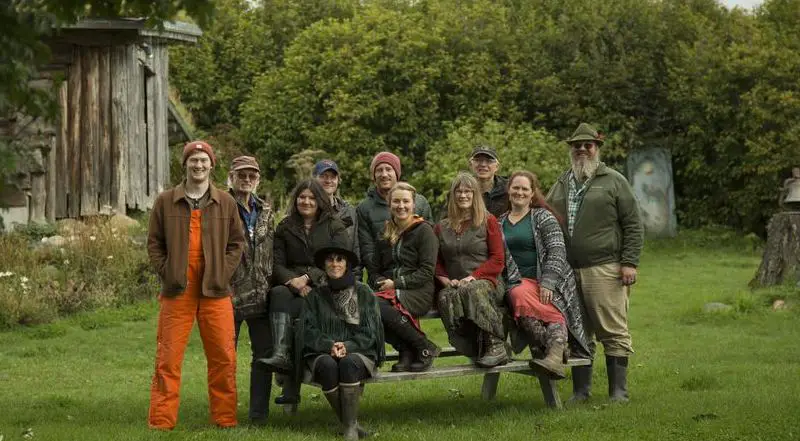 The entire Kilcher Family gathered for a photoshoot (Photo: hips.hearstapps.com)
Adding on to family is their latest grandson Chandra Love Likcher, son of Nikos and his wife, Kate. The show was renewed for a 9th season on 6 October 2019.
As entertaining the show has been over the past years, fans are sure to get more in its latest season. The show is going to be focused on the Alaskan Winter they are about to spend on their 640 acres of land.