Entertainment
A Look At Austin Wilson & Girlfriend Demi Lovato Dating Timeline
Austin Wilson bonded with Demi and initiated dating during the grieving... girlfriend who relishes a net worth of... Demi Lovato confirmed their relationship on...with his father and his second family...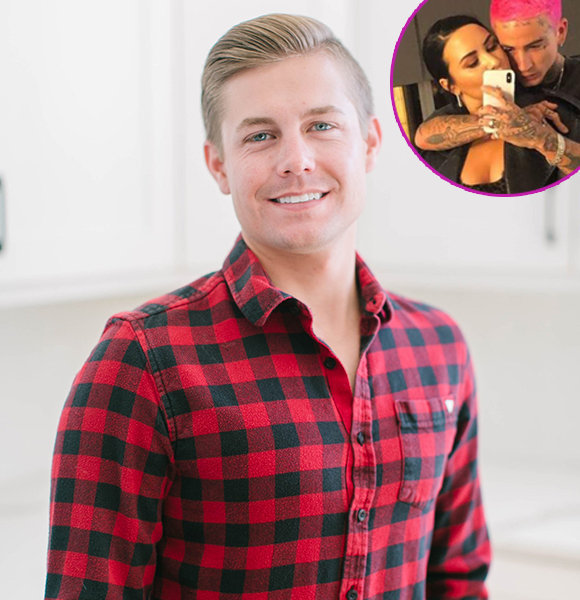 Model Austin Wilson achieved significant popularity following his relationship with high profile singer girlfriend Demi Lovato. The Sorry Not Sorry hitmaker confirmed their relationship on 13th November 2019.
The news of their relationship was made official through a picture on Demi's Instagram, where he was seen kissing her cheeks.
Moreover, his star girlfriend captioned the picture, 
"My love (with a heart emoji."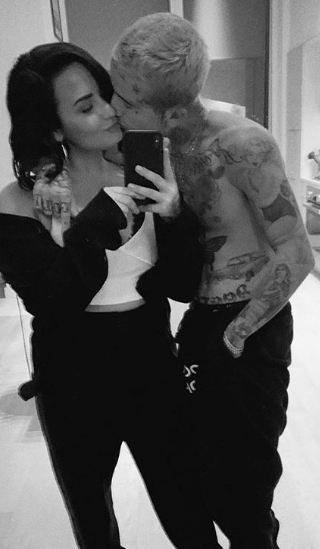 Austin Wilson as seen kissing Demi Lovato on 13th November 2019 (Photo: Demi Lovato's Instagram)
The big surprise news generated a lot of attraction, along with good wishes pouring from the fans. Likewise, it left many wondering what turn would their relationship take.
But, unfortunately, their relationship did not last long and the two parted ways after just a month of going public. The couple was spotted cozying up together at Disneyland on 14th December 2019, but less than a week later both Austin and Demi deleted all traces of each other from their social media. 
Further, when asked about the break-up, Demi's spokesperson stated that the singer is taking a break and concentrating on herself and her work right now.
Austin's Short Bio: Age, Family, Job
As per the official records, Austin's birthday falls on 26th May, whereas his birth year is 1994. He is the son of George Wilson; an entrepreneur turned professional skateboarder from the '80s who owns his LA-based clothing brand called Rivi Goods. Likewise, his mother, Ana Castronovo, runs her yoga clothing brand titled Spiritual Gangster.
But, Austin's parents separated a long time ago and his dad married another woman named Tara. However, he maintains a good relationship with his father and his second family. Also, he has a stepbrother named Tyler Ash, a professional photographer.
He also has a biological sister named Brooke Wilson.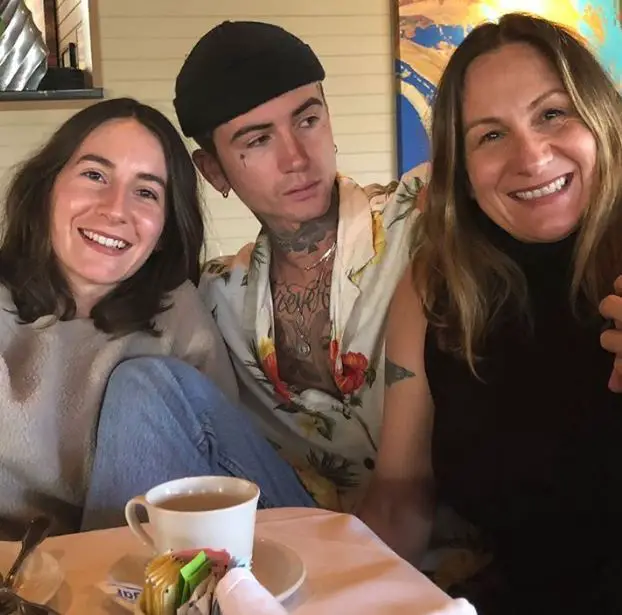 Austin Wilson with mother Ana Castronovo and sister Brooke Wilson on November 2018 (Photo: Ana Castronovo's Instagram)
Talking about Austin's career, he is quite a well famous model based in Los Angeles. He has modeled for big brands like Civil Regime and For Those Who Sin.
Prolific Model :- Who is Maddie Ziegler Dating? What is She Doing Now?
One of his most distinguishing features remains the tattoo-covered beautiful body featuring embedded images of Marlyn Monroe and texts like Forever Grateful.
Dating, Singer Girlfriend, Friend's Death
Even though Austin's relationship with Demi did not work out, many might still be wondering how the two started out in the first place.
Well, the two initially connected over their same grief. The two shared the same pain and trauma of the loss of their mutual friend Thomas Trussell, a model and good friend of both of them.
Their friend died of addiction in October 2019, and the pair even got a tattoo with an initial letter of their friend's name carved on their wrist. Also, both of them were vocal about the experience they went through after the loss of Thomas.
Moreover, Demi, who relishes a net worth of $40 million, had also gone through tough times, including her battle with depression and anxiety. She had also survived opioid overdose in July 2019.
Demi Lovato's Sister:- Dallas Lovato Already Married Or Just Dating? Her Status Now
Due to all these reasons, the two really connected during the grieving period while both of them were in an emotionally vulnerable position.
However, the shared grief was not enough to keep them together, and the two eventually went on their separate ways.