Entertainment
CNN Analyst Bakari Sellers Thinks Wife's Daughter As His Own! The Family Gestures Will Melt Your Heart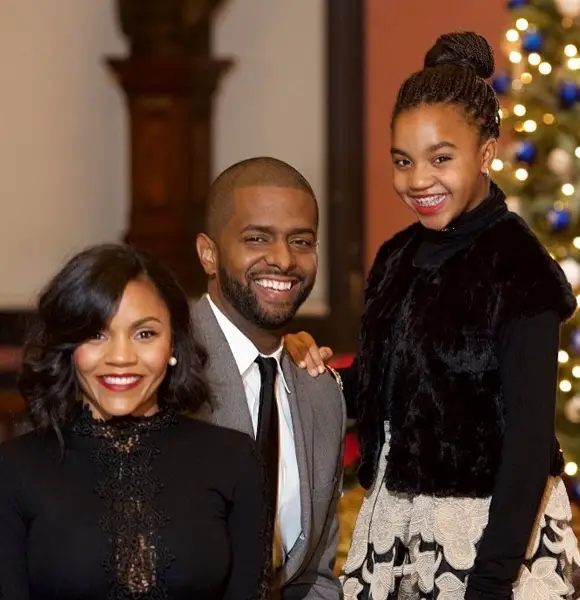 Relations usually are formed through blood, but some bonds we share are based on a unique connection. A bond can better be felt by having a look at the pictures than explaining it through words.
CNN analyst Bakari Sellers too shares a special relationship; he shares it with the daughter of his wife; something you don't usually get to see!
Beautiful Family;
 

Expecting First Baby Together

Bakari Sellers' married his wife, Ellen Rucker Seller back in summer of 2015. Ellen shared an image of the couple honoring the occasion of their first wedding anniversary back in August 2016.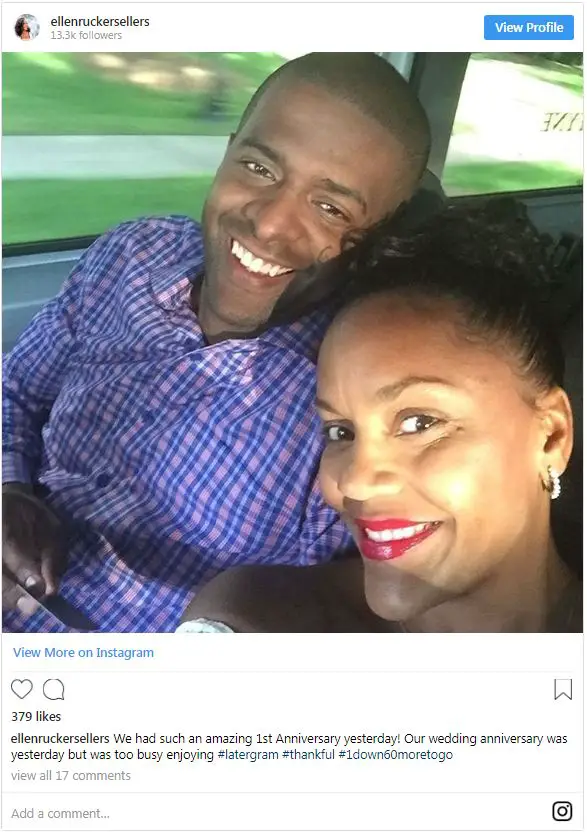 Bakari Sellers with wife during the first anniversary. (Photo: Ellen Rucker's Instagram)
See Also: Pregnant Amy Childs Age 28: From Baby Due Details To Secret Boyfriend - Revealed!
Bakari further shared a tweet on Twitter, wishing his beloved wife Ellen on her birthday back in October 2017 and made the birthday lady feel special.
Bakari's wife Ellen has a daughter, Kai, from her previous marriage with the basketball player, Vince Carter. While Ellen and Vince co-parent Kai, Bakari has a role to play too. Bakari adores Kai, and his gestures show that she holds an essential place in his life.
Back in February 2016, Bakari took out time from his busy schedule and announced that the night belongs to Kai and he is proud of her!
Proud Bakari also tweeted the picture from Kai's graduation day, back in June 2016 where the family came together for Kai's big day. Bakari donned the hat of a teacher and taught Kai to drive, and he shared a picture of the moment back in June 2017.
Moreover, Bakari got a book called 'What Happened' signed for his dear Kai and tweeted a snap of the same back in September 2017.
It's apparent that the family is close-knit and they find ways to make each other feel special.
Christmas is the occasion where the family comes together to celebrate the festival. Bakari's family is not different; they celebrated the Christmas 2016 together, and Ellen uploaded a picture where the smile on their faces speaks for their happiness.
Ellen's Instagram posts feature her family often, which indeed gives family goals and now the couple is set to welcome parenthood with open arms. Turns out Ellen is pregnant, and the couple is expecting their first baby together which would make them parents of three.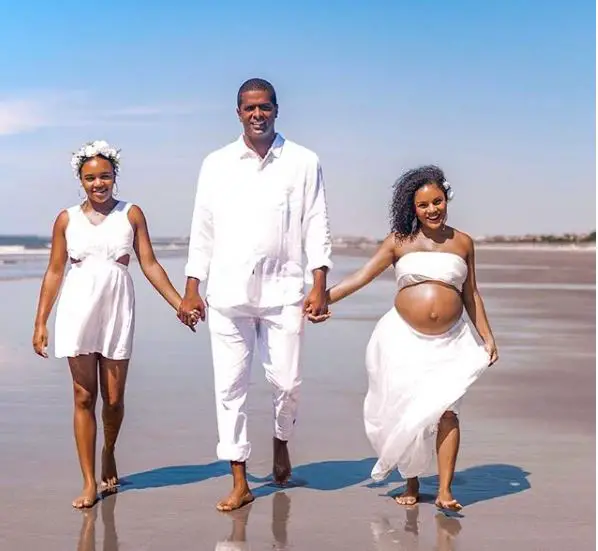 Bakari Sellers with pregnant wife and daughter. (Photo: Ellen Rucker's Instagram)
The news of the pregnancy was revealed by Ellen on July 2018 where she posted a picture of her in a black dress while she held her baby bump on her hands. She wrote a long caption where she divulged that their family would expand with the entry of their twin babies. 
Recently in September, the pair opened up about the sex of their babies through Instagram. From the ultrasounds, it has come to light that they would be having a boy and a girl as twin brother and sister.
Don't Miss: Abby Huntsman Post Pregnant Bliss; Married Life To Banker Husband
After knowing the personal side of Bakari, let's know about the lawyer and politician we see crushing his opponents!
Journey Of A Lawyer And Politician
American attorney and politician, Bakari was born on September 18, 1984, and grew up in Bamberg County, South Carolina. He is the son of Gwendolyn Sellers, who happens to be a professor and activists in Cleveland Sellers.
He went to Orangeburg-Wilkinson High School and did bachelors in African-American Studies from Morehouse College. In 2008, he was conferred 'Juris doctor' by the 'University of South Carolina School of Law.'
Bakari also worked as an attorney in the law firm in Columbia called 'Strom Law Firm, L.L.C.' since 2007 and serves as an analyst on CNN. His contribution in different fields have contributed to his finances well, his the exact figures of his salary and net worth remain concealed.
Talking about his achievements Baraki got featured in Time magazine's 40 Under 40 list in 2010 and "50 politicos to watch" list of Politico in 2012. Further, he was listed in HBCU's  Top 30 Under 30 in 2014.
You May Also Like: Corey Harrison Is Married - Again! Shows Off His New Wife Who Might Just Give Him A Family
Baraki's list of achievement suggests that he has escalated his professional competencies to a distinctive height, but he has a long way to go!