Entertainment
Barbara Dunkelman's Relationship Status Now- More on Her Parents & Net Worth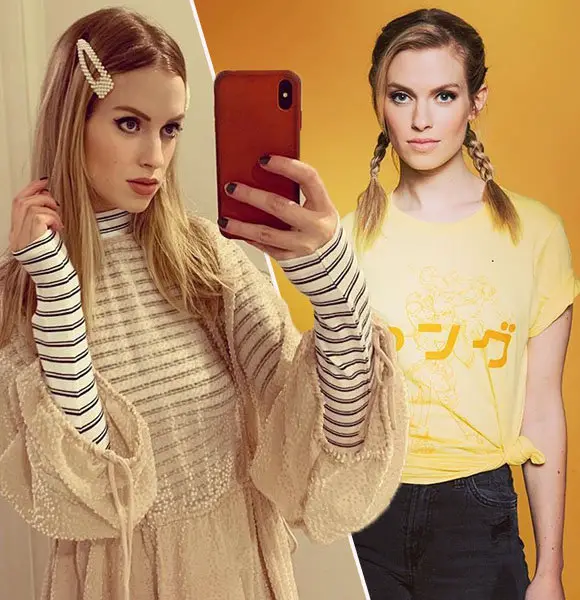 Canadian voice actress Barbara Dunkelman is an internet personality.
Apart from the star's career, the fandom is curious about her relationship with her boyfriend.
She is best known for voicing Yang Xiao Long, one of the main characters in the popular web series RWBY (2013-2019). Those familiar with the company Rooster Teeth, behind RWBY, might know her for running the company's social media.
Barbara Has a Boyfriend?
Barbara is not married. The voice actress has been in a relationship with her boyfriend, Trevor Collins, since 2018. The couple met at their mutual workplace, Rooster Teeth; Barbara started in 2011, while Trevor joined three years later in 2014.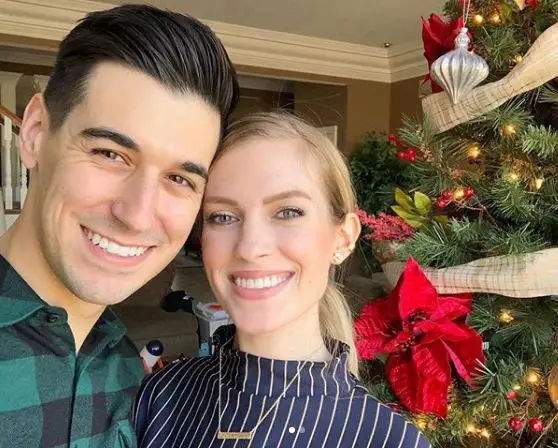 Barbara Dunkelman with her boyfriend Trevor Collins during Christmas 2019 (Photo: Barbara Dunkelman's Instagram)
While the two did know each other for quite some time, it wasn't until Valentine's day 2018 that they began going out officially.
Who Is Boyfriend Trevor Collins?
Trevor Collins is an internet and YouTube personality. He was born on 19 December 1990 in Indianapolis, Indiana. 
Trevor, who has a degree in Aerospace Engineering from Purdue University, works for Achievement Hunter, a Rooster Teeth video gaming division. He began as the head editor for Achievement Hunter in October 2014 and continued till February 24, 2017.
Since then, Trevor has served as the managing/supervising producer and supervising manager of Achievement Hunter.
Another YouTuber:- Openly Gay Joey Graceffa Dating Life With Boyfriend, Also His Net Worth
Previously, Trevor used to be the manager of the Let's Play Community channel while simultaneously running his own YouTube channel, Zed Direction.
Barbara's Age & Bio
Barbara Julie Dunkelman was born on 2 July 1989 in Montreal, Quebec, Canada. Her parents are Larry Dunkelman and Marian Lederman. She has an older brother, Steven Dunkelman, and a little brother David Dunkelman.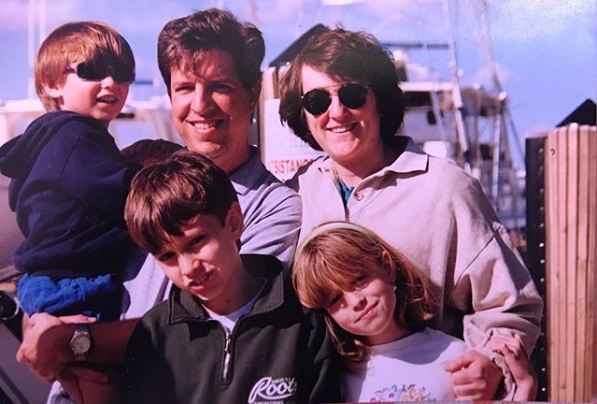 Barbara Dunkelman with her family (Photo: Instagram)
Growing up alongside two brothers, she grew to love Red vs. Blue, a parody web series made by Rooster Teeth. Through the show, she became a production company fan and developed an interest in voice acting.
She attended Concordia University and graduated with a Bachelor of Commerce in Marketing from John Molson School of Business in 2011.
The RWBY voice actress was a long-time member of the Rooster Teeth community and volunteered at the first RTX (an expo run by Rooster Teeth). She was eventually hired by Rooster Teeth on 12 December 2012.
Career & Net Worth
On top of taking care of Rooster Teeth's social media, Barbara is also a very experienced voice actress. While voicing Yang is indeed her most famous work, it is by no means or stretches her only notable work. She has also voiced various characters like Dolores (Nomad Of Nowhere), Katie Jensen (Red vs. Blue), ORF (X-Ray and Vav), Nerris (Camp Camp), etc.
Another Voice Actress:- Grey DeLisle Husband, Children, Net Worth, 2019
Further, she is the leading podcast member of the Internet Box Podcast. She also has her clothing line, whose products you can purchase from the Rooster Teeth store.
In total, Barbara has a net worth of $400K.
Interesting Facts
Barbara has a height of 5 feet 9 inches (1.75 m).

Her boyfriend,

She also voiced Cosmos in Fairy Tail.