Entertainment
Openly Gay Joey Graceffa Dating Life With Boyfriend, Also His Net Worth
Joey Graceffa is a popular YouTuber...also an author, actor, producer, and...openly gay...born on 16th May...graduated from...dropped out after a year...came out as gay on...boyfriend, Daniel...Instagram star, blogger, and model....stalked...love at first sight...started dating...reported net worth of...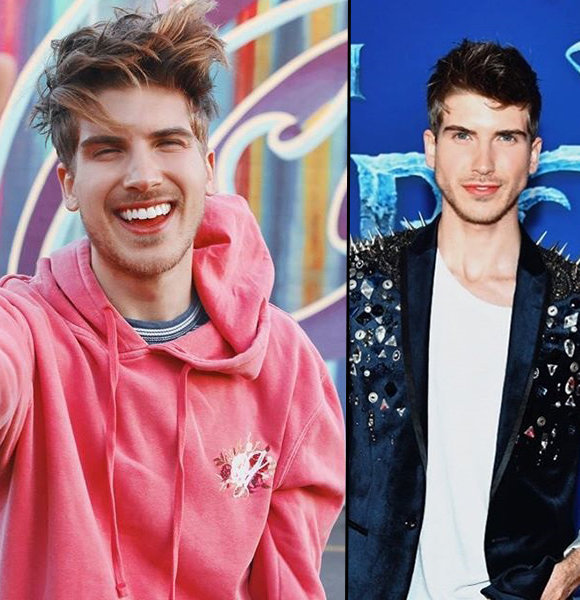 Joey Graceffa is a popular YouTuber who rose to fame by vlogging. The handsome vlogger is also an author, actor, producer, and singer. In fact, it was his parody musicals that helped him attract more fans.
Joey is one of the few celebrities to openly come out as gay. Read on to find out more about him and his personal life.
Joey Graceffa's Age & Bio
Joseph Michael Graceffa was born on 16th May 1991 in Marlborough, Massachusetts. His parents are Debbie O'Connor and Joe Graceffa. He also has an older sister named Nicole Graceffa and a half brother, Jett.
Joey graduated from Marlborough High School in 2009. Then, he enrolled in Fitchburg State College with the intention to major in Film but dropped out after a year.
Coming Out As Gay
Joey came out as gay on 14 February 2016. Before that, he had been hiding his sexuality which weighed on his conscience constantly.
The YouTuber uploaded a video titled "Our Love Story" on Valentine's day. Joey talked about his story with boyfriend, Daniel Christopher Preda, in the video. He also admitted that Daniel was his first official boyfriend. In his own words:
"I have dated in the past. Never officially had a boyfriend. Until this dork."
Daniel too replied humorously to his teasing remark. The video was received well by his fans and the comment section was filled with good wishes and heartwarming remarks.
Who Is Joey Boyfriend & How They Met
Daniel Christopher Preda is an Instagram star, blogger, and model. He was born on 16 December 1992 in Boston, Massachusetts. 
Joey once admitted that he stalked Daniel on Instagram but did not want to contact him through Instagram. He then followed Daniel on Twitter where he received a DM from the man himself.
More About Daniel Preda:- Openly Gay Daniel Preda, Boyfriend Joey Graceffa Redefine Goals!
The two exchanged numbers and set up a meeting at Bar Lubitsch in West Hollywood. Daniel further explained that he was very nervous for the actual meeting. However, once they met, the pair bonded very well and Daniel even said that it was love at first sight for him.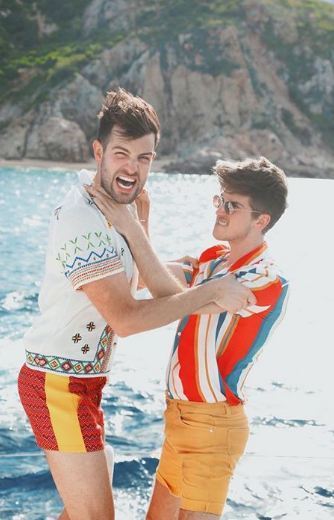 Joey Graceffa with boyfriend Daniel Christopher Preda on 16 December 2019 (Photo: Joey Graceffa's Instagram)
Given how both of them developed a liking to each other, it didn't take long before they started dating.
Net Worth Details
Joey's main YouTube channel, Joey Graceffa has over 9.3 million subscribers and over 2 billion total views. It is a very successful channel and generates an annual revenue ranging from $18.3K to $293K. His second gaming channel by the same name has over 2.5 million subscribers and earns him a yearly revenue of $5K to $80K.
YouTuber's Net Worth:- YouTuber MattyBRaps Real Name, Net Worth & Dating Status Now
Joey has a reported net worth of $12 million.
Interesting Facts
Joey won the Streamy Award for Best Actor in a Drama for Storytellers in 2014.

He participated in the 22nd and 24th season of The Amazing Race.

He published a book in 2015 titled In Real Life.

Joey began dating Daniel in 2014.

Together, the couple is called Janiel by their fans.

Joey has a height of 5 feet 11 inches (1.8 m).