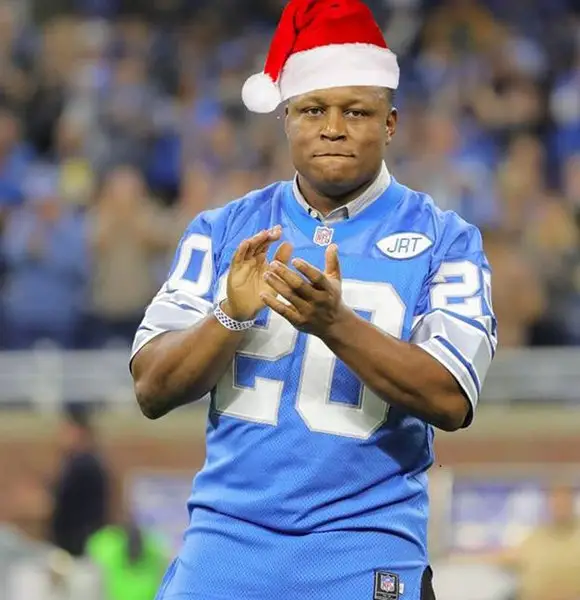 After giving all the productive years of his career in the NFL, Barry Sanders is enjoying the retirement life with his family and children.
Though he was introduced to the NFL circuit in 1988, the season was considered one of the worst years for his team Detroit Lions. The running back's performance was the only real positive aspect for the team.
Continuing the same, Barry went on to be selected in the pro bowl ten times. Also, he won the 1997 NFL MVP and took home the title of Rushing Champion four times in his career. 
Sons & Married To Wife?
Most of Barry Sanders's life revolves around his staggering NFL performances and awards which he has received throughout his ten-year service.
What people are still unclear about is his life outside of the field. Apart from playing football, he is a father to four sons from two different relationships.
Barry first glanced at parenthood in 1994 when his girlfriend Aletha House gave birth to their first child - a son named Barry J Sanders. Unfortunately, their relationship did not last much, and the two parted ways.
On the other hand in 2000, the former Lions star married a TV anchor for Detroit's show on Local 4 News, Lauren Campbell. Together the husband and wife nurtured three sons: Nigel, Nicholas, and Noah before calling time on their relationship in 2012.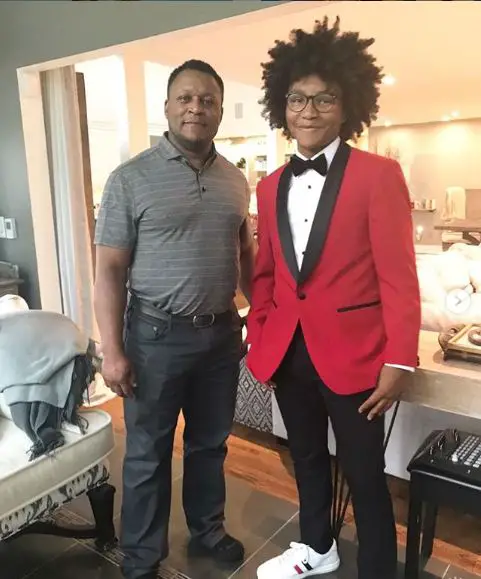 Barry Sanders with son Nigel before his prom in May 2019 (Photo: Barry Sanders's Instagram)
The former NFL player filed for divorce in the Oakland Country Circuit Court, ending the ten-year relationship once and for all. Though the reason for the sudden breakdown was confined to the public, Barry and Lauren faced constant disputes regarding custody, child support, spousal support, and property.
Age, Parents, College
Barry Sanders was born in Wichita, Kansas and spent most of his childhood under the supervision of father William and mother, Shirley Sanders.
As a child, he served as a member of Paradise Baptist Church in Wichita where his mother was a charter member. With each passing day, Barry developed a bit of interest in football. 
Soon To Be Legend:- LeGarrette Blount Wife, Kids, Family, Net Worth
He started off playing at the junior level for Oklahoma State in 1988. In no time, he made everyone's jaw drop breaking 34 different NCAA records without even starting as a regular for Oklahoma State Cowboys in college.
His crazy 2,850-yard rush and total 44 touchdowns were the first ever seen by a rookie. The same year the running back was also the recipient of the Heisman Trophy. The very next year he was drafted to play for the Detroit Lions in the NFL.
Now, the 51-year-old is still remembered for his iconic ten years as a running back in NFL. During that time, he shook the foundation of the competition with his match-winning performances and excellent understanding of the game.