Beanie Feldstein had long been the topic of curiosity and her personal life been a matter of tabloid gossips...While the actress previously kept a low-profile, she finally decided to speak about her sexual preference...Bad news for her male fans and admirers, who hoped to date Beanie someday. It turns out she is playing for the home team...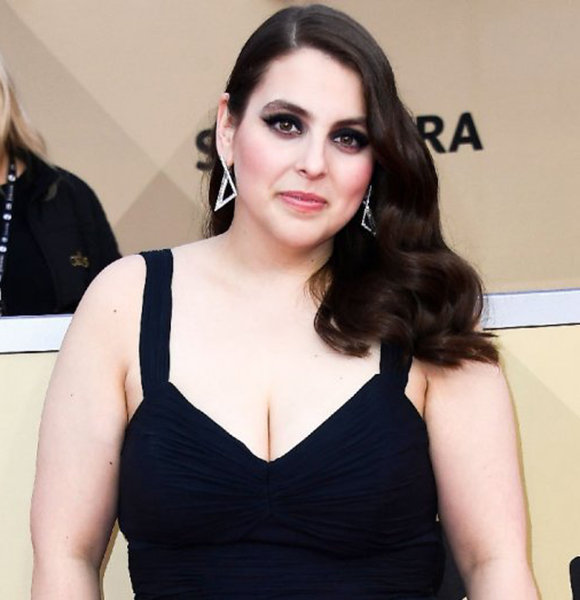 Beanie Feldstein has long been the topic of curiosity as her personal life became a matter of tabloid gossips. While the actress kept a low-profile, she finally decided to speak about her sexual preference.
Bad news for male fans and admirers who hoped to date her someday; Beanie plays for the home team.
Reveals Sexuality, Dating Woman Partner
Beanie's sexuality first came to the attention of the public in March 2019 during a press meet for her upcoming movie. 
In the film, Booksmart, Beanie will appear as Molly and will star alongside Kaitlyn Dever's Amy. While Molly is a straight woman, Amy is a lesbian. However, in real life, the opposite persists. The movie is based on the two girls having fun and partying the night before they graduate.
During the meeting, Beanie opened up about her sexuality. Although she didn't say she was a lesbian, Beanie stated she had a woman partner.
Lesbian Star In Our Vault:- Sasha Lane Parents Struggle & Discusses About Sexuality - Lesbian?
However, due to privacy concerns, the actress didn't reveal the name of the woman, whom she was dating. Further, Beanie has not been spotted with her partner in public till now, so it's hard to be familiar with the partner of the young actress.
Height; Not Impressed With Weight Loss
Although Beanie is perfectly cool with her weight, the actress is often criticized for her chubby figure. Many have mocked her saying that her size is disproportionate to her height of five feet and four inches. 
While many women feel that weight loss is a solution to all their problems, Beanie doesn't think so. Back in 2017, she lost a few pounds and people all over including her family started complimenting her.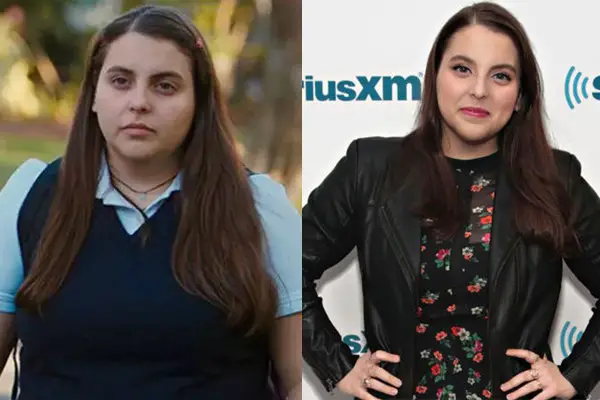 Beanie Feldstein before and after her weight loss in 2017 (Photo: Liverampup.com)
Beanie - who had been in peace with her figure all her life - suddenly felt judged by the individuals complimenting her. She even wrote an essay encouraging women to accept their body and not keep unrealistic weight loss expectations. 
Similar Weight Loss Transformation:- Ajay Rochester Weight Loss, Before and After, Married, Bio
As for Beanie, she has put on the previously lost weight and is finally happy breaking the stereotypes.
Beanie Feldstein: Movies, TV Shows, & Brothers
Born as the daughter of Richard and Sharon Feldstein, most of Beanie's family members are involved in the entertainment business. She is the younger sister of deceased music manager Jordan Feldstein and 21 Jump Street actor, Jonah Hill. 
Now age 25, Beanie started acting before she reached her teenage. Her debut performance was a minor role in an episode of ABC's show, My Wife and Kids.
Afterward, she appeared in several TV shows like Orange Is the New Black, The Devil You Know, Will & Grace, What Do We Do in the Shadows, and more. Her silver screen credits include movies such as Lady Bird, Neighbors 2: Sorority Rising, Booksmart, The Female Brain, and so on.
Further, she is set to appear in the movie adaptation of the play, The Humans.
Related:- This Is Taissa Farmiga Boyfriend & These Are Her Siblings, Age To Movies
From her career, Beanie has accumulated significant net worth. Although she can't compete with her brother Jonah Hill's net worth of $45 million, she still has a few million in her pocket.