Entertainment
Becky Lynch Can't Stay Single! New Boyfriend Already, Who Is He?
Winning the World Queens Of Chaos Championship in 2006 to claiming her significance in the WWE, Becky Lynch has succeeded in all...a quiet outing with the likes of Jeff Dye and Luke Sanders, the WWE Raw and SmackDown Women's Champ created a lot of buzzes with her dating relationship with WWE Universal Champion...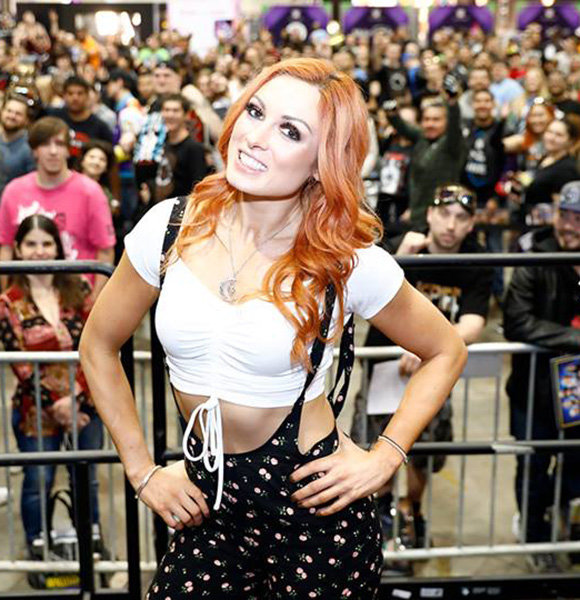 Not many have captured the love from the audience in the ring like Becky Lynch has. The fierce redhead from Dublin, who is a professional wrestler, has knocked other fellow champions and declared her position in WWE.
Winning the big title of the World Queen of Chaos Championship in 2006, Becky has proved us all that she is all about winning! 
With already an exploding fandom at her side, Becky Lynch sure doesn't have any problem finding boys. Her energetic personality and baby face get boys to go gaga towards her.
Stirring some romance with the MMA champ Luke Sanders in the past, the WWE fighter has finally found her dream man whom she had been searching for after her breakup with Luke.
Who is her new partner on her side? 
Engaged To WWE Champ 
After a quiet outing with the likes of Jeff Dye and Luke Sanders, the WWE Raw and SmackDown Women's Champ created a lot of buzzes with her dating relationship with WWE Universal Champion Seth Rollins (Colby Lopez) in May 2019.
The two had been romantically linked with each other since the start of February appearing in several WWE events together. However, their dating news only went public in May. Immediately after the story, the two featured together in an all mixed tag team match at Extreme Rules.
The new relationship looked perfect for Becky and without further ado, the champ exchanged the engagements rings with Seth Rollins. The two announced the big news via Instagram - which saw the Irish wrestler flaunt her ring during their holidays on 23 August 2019.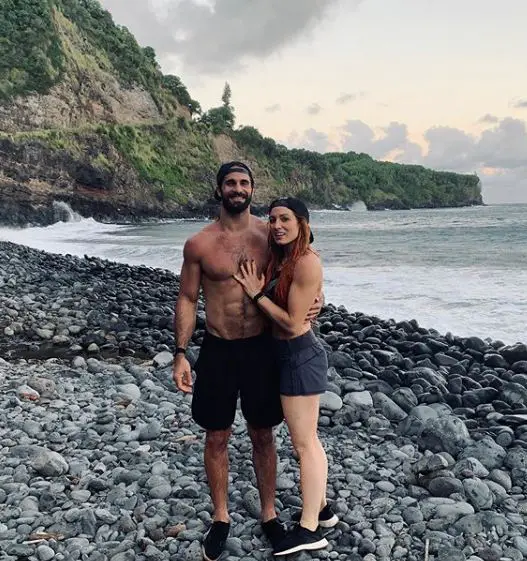 Becky Lynch with fiance Seth Rollins during their holidays in August 2019 (Photo: Becky Lynch's Instagram)
As of now, the soon to be husband and wife are making havoc both inside and outside of the wrestling ring 
History With Boyfriends
The WWE Women's Backlash Champion met her former boyfriend, Luke Sanders in 2016. The winter of the same year, the pair started hanging out officially and declared their relationship to all via social media posts. Since then, the couple had been passionately sharing the affection for each other.
Read Also: Jeff Dye's Repulsive Feeling Towards Dating Made Him A Gay Man? Secretly Married Or Has A Girlfriend Only?
Even though the couple carried on their love affairs under tight lips, everybody could make out their intense devotion towards each other. Once in 2017, Lynch spoke about their relationship to SporSkeeda by saying,
"My boyfriend is in the UFC and I see the amount of work and dedication it takes him and you have to be really passionate about it"
She further continued saying,
"I am a big fan and I really like watching him."
One thing that Lynch appreciated about Sanders was how he had significantly helped her in the wrestling career. She reported saying that Sanders helped her in the gym by showing her different techniques that later would get handy in the ring for her.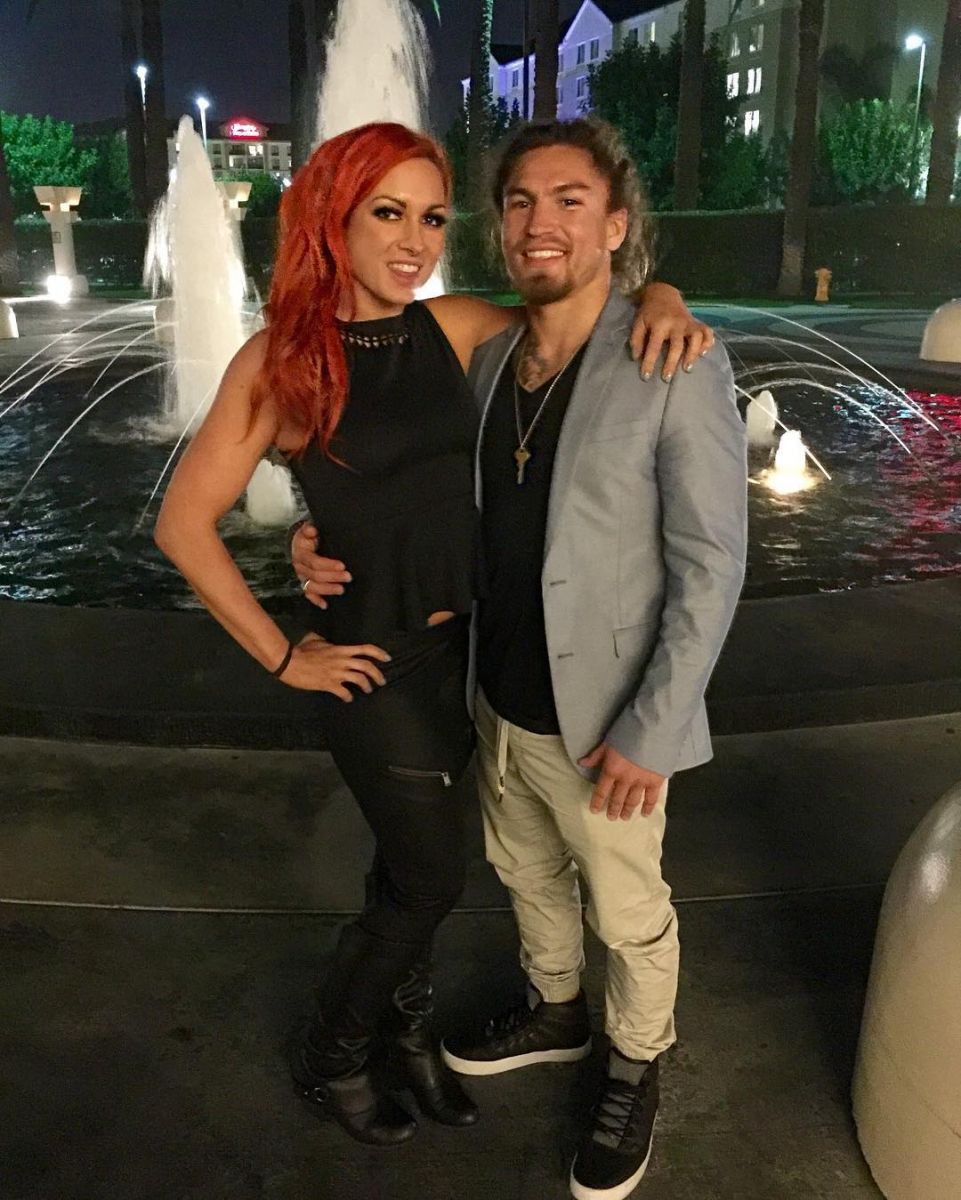 Lynch posing with former boyfriend Luke Sanders (Photo: ani-ban.info)
However, like every other love story, the couple faced severe downfalls.
Lynch, who used to be active posting pictures of her boyfriend, started deleting all the images from her Instagram. More to the social media war, Lynch unfollowed the Martial champ from all her social media.
Discover More: WWE Newbie Kacy Catanzaro Shows Off Boyfriend, It's Not Bret Steffensen
It was an obvious sign that the duo has ended their dating life! 
After her breakup, the Irish fighter didn't seem to spend much time in her singlehood. It was earlier this September that the WWE women champ publicized her pictures with the TV personality, Jeff Dye after her possible lesbian gimmick in the WWE.  
The two were seen to getting hyped for a bike ride and sharing some snuggles and kisses in their pictures.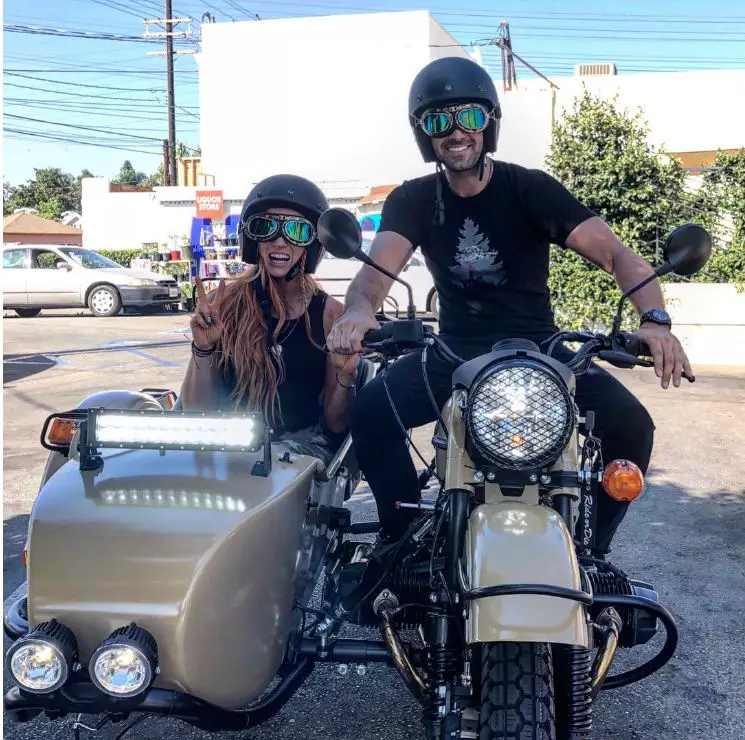 Becky posts a picture with Jeff on her Instagram (Photo: Ringsidenews.com)
Dye, who is a comedian, seemed to lighten up the mood of Lynch through his humorous and easy-going personality.  The 'I Can Do That' star had been bringing a different side to Lynch, who enjoyed spending her time with Jeff.
You May Also Like: WWE's Stacy Keibler Post Pregnant Bliss, Holds Baby No.2 With Businessman Husband
With an undeniable connection between the pair, there were no doubts about how Jeff Dye could make a perfect husband material to Becky Lynch at the age of 32.  But, the relationship's end proved the critics' right that the two were not meant for each other.