Benicio Del Toro started dating her in 2010 and a year later, their daughter.....but he does share a child with his ex-girlfriend .....Both of his parents are lawyers and sadly...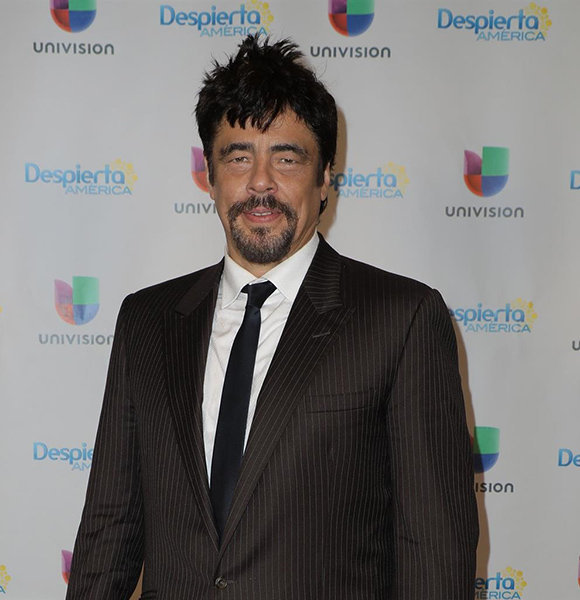 Benicio Del Toro stole the spotlight after he portrayed the role of a mumbling crook in the 1995 classic hit The Usual Suspects. Ever since then, he dabbled into famous films including 21 grams, Sicario, and Guardians of the Galaxy.
He became the winner of Academy Award for Best Supporting Actor in 2001, BAFTA Awards and several other prestigious awards. In his career, the actor associated himself with very high ranking directors such as Alejandro González Iñárritu, Steven Soderbergh and Terry Gilliam.
Biography: Nationality, Siblings
52-year-old Benicio Del Toro was born in Santurce, Puerto Rico on 19th February 1967.
The Puerto Rican actor's birth name is Benicio Monserrate Rafael Del Toro Sánchez. Likewise, his ethnicity is a mix of Spanish, Catalan, Basque, and Italian heritage.
Recommended:- How Is Kimberly Stewart Co-Parenting Her Baby Daughter With Ex-Boyfriend Benicio Toro?
Both of his parents are lawyers; sadly, his mother Fausta Genoveva Sanchez Rivera died due to Hepatitis while he was only nine years old. As a result, his father Gustavo Adolfo Del Toro Bermudez permanently moved to Pennsylvania, taking his family along with him.
The Latino actor has a brother named Gustavo Del Toro, and he works in New York as a Chief Medical Officer.
Interestingly, Benicio, who has a height of 6 feet and inches(1.88 meters), also shares common ancestry with basketball player Carlos Arroyo, singers Rebeca Del Toro and Eliseo Del Toro.
Who Is Benicio del Toro's Wife?
Well, Benicio isn't married just yet, but he does share a child with his ex-girlfriend, Kimberly Stewart. His ex is a well-known model and the daughter of rock icon Rod Stewart.
The actor started dating her in 2010, and a year later, their daughter Delilah (age 9) was born. However, the pair split the same year and continued to be in good terms with one another while taking care of their daughter.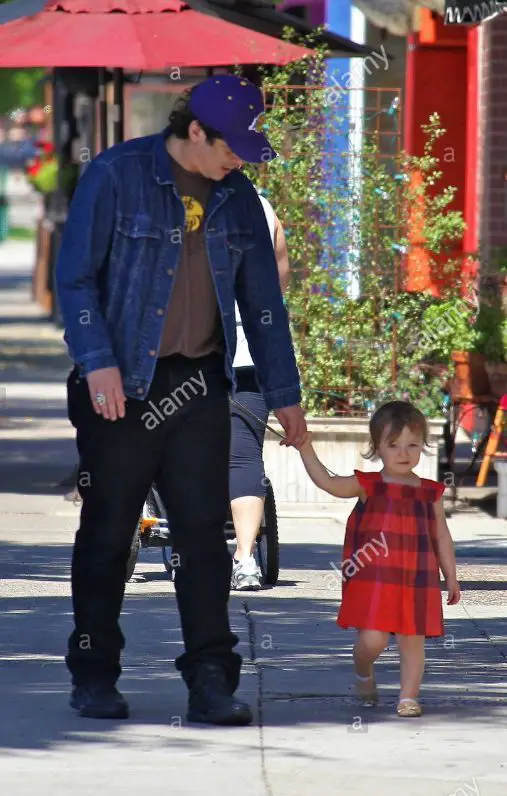 Benicio del Toro takes a walk with his adorable daughter Delilah Toro in 2013 (Photo: alamy.com)
As time passed by, Benicio became the one looking after his daughter. He even shared how he learned about making compromises from her throughout his parenting experience.
Although Benecio keeps a shallow profile in media about his dating status, his ex-girlfriend is very transparent about her dating life with current producer boyfriend, Jesse Shapira.
In terms of the actor's past relationship, he dated well-known actress Sara Foster in 2004 despite the age gap of 14 years. Their relationship lasted for three years. There were also rumors in 2008 that he was dating actress Catherine Keener, but the story never got confirmed.
Also, singer Lindsay Lohan once revealed that she hooked up with Benicio on February 2006, but the actor neither denied nor confirmed her claim.
High School, Career Start, Net Worth
Benecio attended Academia del Perpetuo Socorro, a Catholic school during his time in Puerto Rico. And, after he moved to the US, he finished his high school education from Mercersburg Academy.
Although his initial plan in life was to become a lawyer, he decided to pursue a career in acting while studying at the University of California. So, he started taking acting classes from Stella Adler Academy of Acting & Theatre in LA by dropping out of college.
College Dropout:- Eli Apple Has Some Serious Stats To Flaunt Backed By Contract With Giants
The actor started receiving roles in films and TV shows like Miami Vice, James Bond. Subsequently, he got his breakthrough role in The Usual Suspects, and the rest is history.
As of now, the actor is already a net worth of jaw-dropping $45 million and has appeared in high earning Marvel franchise film Avengers: Infinity War.