Entertainment
Bianca Andreescu Family, Boyfriend, Coach, Net Worth
Breakout tennis star Bianca Andreescu is a force to be reckoned with. In 2019...The athlete's parents again moved to their native Romania for business purposes...Thus, Bianca and her boyfriend parted ways. The former...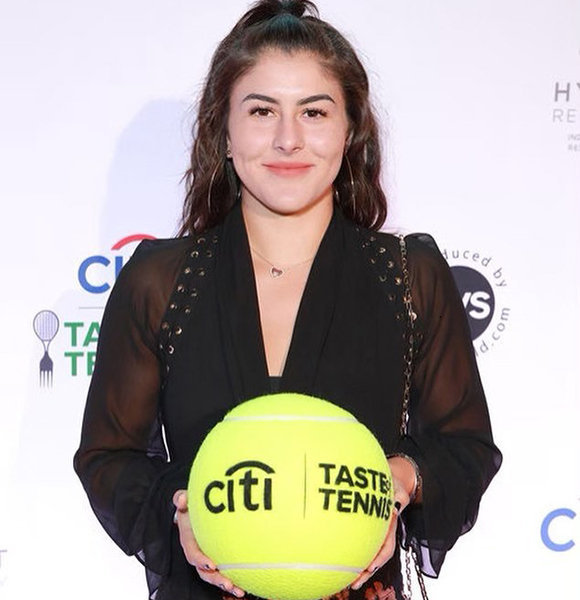 Breakout tennis star Bianca Andreescu is a force to be reckoned with.
In 2019, she became the first Canadian ever to win a Grand Slam title. It is interesting to note that, the year-earlier she hadn't even made past the qualifying round of US Open. 
However, she put her past behind and focussed on her game to finally emerge out victorious.
Family Details, Age 
Bianca was born to Romanian immigrants Maria Andreescu and Nicu Andreescu in Canada. Her mother Maria is a chief compliance officer for a firm based in Canada; whereas, Bianca's father is an engineer at Matcor Automotive Inc.
The Andreescu couple had met back in Romania and moved to the North American country together - six years before Bianca's birth - in 1994.
The 19-year-old athlete's parents again moved to their native Romania along with Bianca for business purposes in 2006. During the stay there, little Bianca started showing her inclination and gift towards tennis.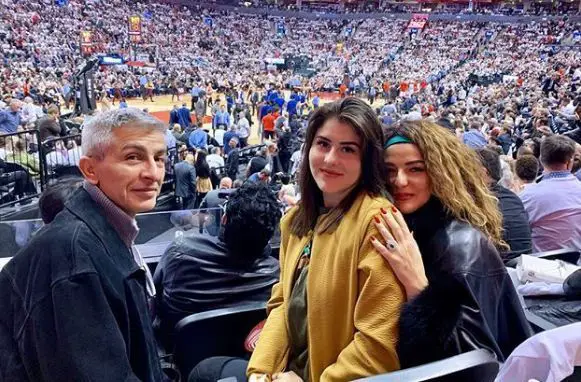 Bianca Andreescu with her parents; mother Maria Andreescu(Left) and father Nicu Andreescu in May 2019 (Photo: Bianca Andreescu's Instagram)
Thus, after returning to Canada in 2009, she got involved in tennis. Given her gift in the sport, Bianca eventually started training at the National Training Center in Toronto - Team Canada's Under-14 facility.
2018 US Open Champ:- Naomi Osaka Rises Victorious In US Open First Round! Rising Mixed Ethnicity Player Upsets Angelique Kerber
Bianca and her family are close. Her parents are her biggest cheerleaders. While they attended every US Open match of their daughter, the whole internet fell in love with Bianca's parents, especially her mother.
It so happened that people were fans of Maria's sunglasses and fashion choices. Along with Bianca's mother, another family member has managed to capture the world's attention. The popular member is none other than the US Open champ's dog named Coco. The little guy was also in attendance in the US Open matches.
Despite her close-knit family, the athlete has provided no updates on her siblings, which is led many to believe that Bianca is an only child.
Who Is Bianca's Boyfriend? 
Bianca's personal life is also closely related to tennis. Along with her life's passsion, she found love in the sports court. Bianca began dating fellow tennis player Benjamin Sigouin in 2017. 
The young couple met each other via the junior training circuit of tennis. While Bianca and her boyfriend's lives were parallel in terms of tennis for the longest time, it changed in 2018.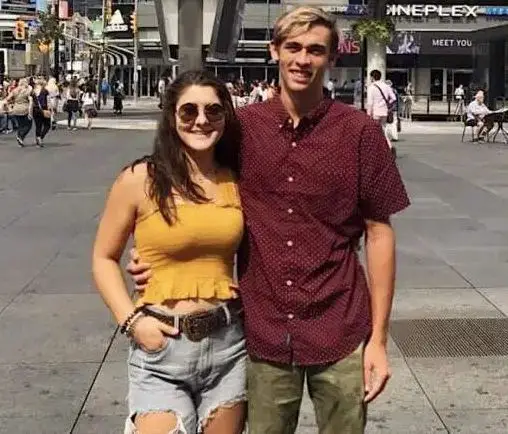 Bianca Andreescu with boyfriend Benjamin Sigouin (Photo: heavy.com)
While Bianca decided to go pro, her boyfriend chose to join the University of North Carolina and compete in NCCA in 2018.
Sadly, Bianca and her boyfriend have parted ways. May it was their different paths or some other reason which created a rift between the couple.
Now, the former lovers have even unfollowed each other on social media. Post the split, Bianca has kept her dating life a secret. 
Ranking & Net Worth 
In August 2018, Bianca was ranked number 208 by the Women's Tennis Association (WTA) when she lost her US Open qualifying match against Olga Danilovic. Post the disappointing performance, she worked hard with her coach, Sylvain Bruneau, and improved her game. 
The athlete of height 5 feet 5 inches (1.7m) kept on improving her game with winning streaks at Indian Wells and the Rogers Cup (also known as Canada Open). 
Tennis Legend:- Novak Djokovic Wife, Kids, Family, Net Worth
Finally, she started her 2019 US Open at rank 15 and emerged as its winner with a match-winning salary of $3.85 million. Post her historic win against tennis legend Serena Williams; Bianca's rank rose to number five.
Given her rapid rise in tennis, Bianca's net worth will inevitably increase in the coming years.