Entertainment
Big K.R.I.T. Is Happily Dating! Found His 'Queen' Girlfriend
If you are a hip-hop music fan, American rapper and record producer Big K.R.I.T should be a familiar name. His music no doubt is worth talking about any day, but for now, his love life has taken the spotlight.
Meanwhile, he is happy and dating the love of his life. So, do you want to know more about Big's relationship with his lady love? Let's get started.
Big K.R.I.T's Dating Life With Girlfriend In Nutshell
RBC Record label artist, Big is dating his girlfriend Mara Hruby, a singer-songwriter by profession. They have been in a relationship for about five and a half years now. Earlier in May last year, Mara took to Instagram sharing with her followers their journey of a four-year-long dating, wishing Big on their anniversary. 
See Also:- Is Emma Willis Pregnant? Talks On Renewing Wedding Vows On 10th Married Anniversary
Later the same year in August, Mara wished K.R.I.T.  on his birthday through an Instagram post; the caption of which expressed the love and respect that she possessed for her beau. She wrote,
"Happy birthday to my dearest love in all the land! I made it all the way to Atlanta by way of Oakland so I could plant my roots and tend to our garden of Appreciation, Respect, and genuine Love. This man right here. Sigh. I'm grateful for our level of communication and understanding. This Love is like nothing I've ever experienced and for that I'm grateful. Justin, my King, may you have a blessed birthday and further activate your spirit to continue to water those in need of encouragement and inspiration with your art. I'm so proud of you and how you love yourself. I support you always and forever!"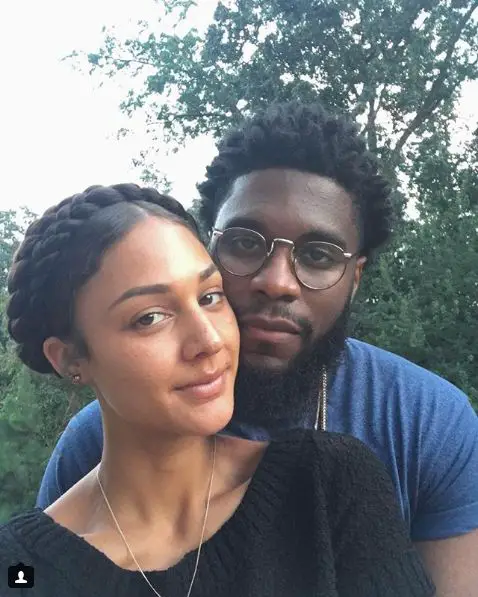 Big K.R.I.T with his girlfriend, Mara Hruby (Photo: Mara Hruby's Instagram)
Now, it isn't always Mara who keeps giving an insight into their bond; Big as well knows how to make his girl feel special. On Mara's birthday this year in February, Big posted on Instagram, with a long caption yet again, that spoke of his love and just love for her. Not to forget, he quoted her as his 'Queen.'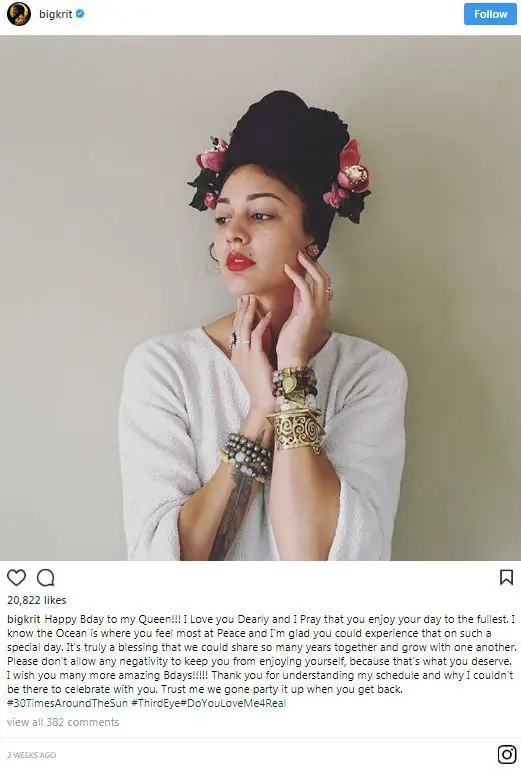 Big K.R.I.T shares a romantic message to girlfriend Mara Hruby on 23 February 2018 (Photo: Big K.R.I.T's Instagram)
Don't Miss:- Is Emma Willis Pregnant? Talks On Renewing Wedding Vows On 10th Married Anniversary
Similarly, Mara shared an Instagram post on 27 August 2018, wishing her boyfriend on his birthday and expressed her undying affection towards the rapper. 
The couple also celebrated their fifth-year-anniversary on 8 May 2018. For the occasion, Mara even shared a couple of Instagram posts expressing her most profound love towards her boyfriend and mentioned that she was ready to spend the rest of her life with Big.
Mara even appreciated the fact that Big was always there for her during her high and low times. Big's girlfriend also posted a picture of the couple marking the occasion of their anniversary.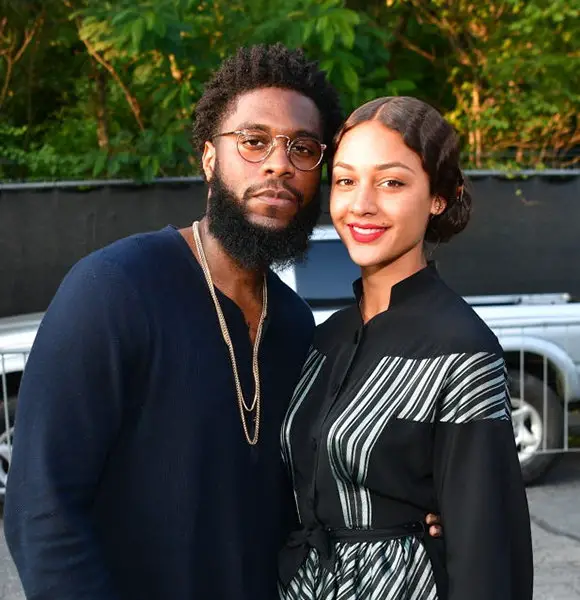 Big K.R.I.T with girlfriend Mara Hruby on 8 May 2018 (Photo: Mara Hruby's Instagram)
The duo undoubtedly seems happy, and with Big's flourishing love life, he has also cleared the previously spread gay rumors. 
Big K.R.I.T.'s Family, Real Name
The American rapper Big K.R.I.T. -- who rarely goes by the real name Justin Scott-- was born on August 26, 1986, at Meridian, Minnesota, to his parents, whose identity is unknown. However, we know that his parents parted ways when he was young, and then his grandmother raised him.
More From LiveRamp Up:- Kristen Johnston Still Not Married? Or Struggle with Drugs And Disease Didn't Let Her Have A Partner Or A Husband?
Though Big is yet to share the glimpse of his family, he keeps mentioning about his time that he spent with them. On the occasion of 2014's Christmas, the famous he divulged back in time, sharing the song that used to play during his family gatherings for Christmas, on Twitter.
Moreover, the Mississippi native, Big K.R.I.T.'s took to Twitter on 5th April 2015 expressing that he wishes he could be with his family for the Easter Sunday. 
Seems like he shares a close bond with his family members!