Entertainment
Who Is Bismack Biyombo Dating? Girlfriend, Parents, Ethnicity
Bismack Biyombo is one of the most successful basketball players in the NBA.
He comes from the Democratic Republic of the Congo, and now with his success, helps his country through different humanitarian ways like providing medical supplies and equipment for hospitals. He even has an organization called Biyombo Foundation and does everything in his power to help his people as much as he can. 
Is Bismack Biyombo Dating?
The basketball player does not like to share a lot of aspects of his personal life for the public to see.
However, he was linked to a girl from the past. It is known that he had a girlfriend named Ana Ledesma. She was seen all over Bismack's social media accounts at one point. It is not known when the two started dating or when they first met.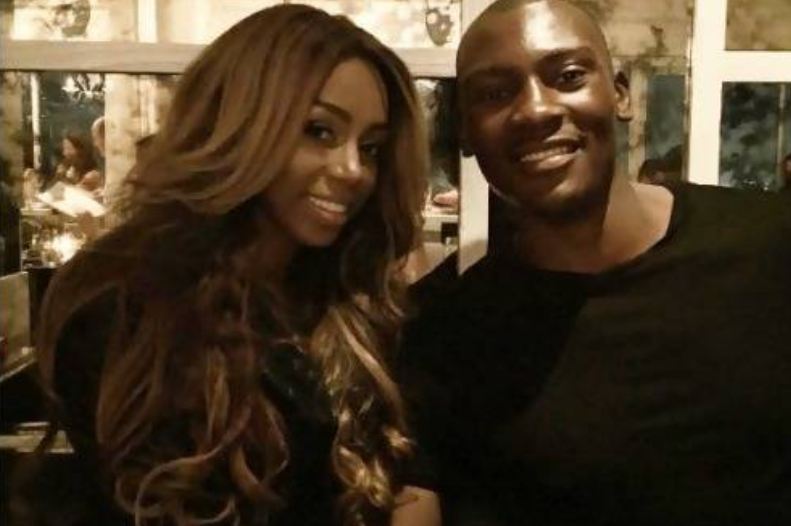 Bismack Biyombo with his girlfriend, Ana Ledesma (Photo: theballerlife.com)
But sadly, all the photos os Ana disappeared from Bismack's social media. The whole fuss could only mean that the two broke up. 
Since then, no woman considered a potential partner of the Charlotte Hornets' player is seen in his social media. Hence, it could signify that Bismack does not have a wife or a girlfriend for now. If he does, then he is doing well at hiding them from the world.
Bismack's Age, Height, & Ethnicity
Bismack Biyombo was born on 28 August 1992 in Lubumbashi, DRC (the Democratic Republic of the Congo) to parents: François and Françoise Biyombo. The athlete of Congolese nationality shares his African roots with his three brothers: Billy Biyombo, Biska Biyombo, and Bikim Biyombo.
He also has three sisters, namely Bimeline, Bikelene, and Bimela Biyombo. The Biyombo family follows the Christianity religion, which is evident from Bismack's life as he is forever grateful to God for everything he has achieved.
You Might Be Interested In:- Terry Rozier Girlfriend, Family, College
The NBA star's parents were very lenient when it came to the six feet and eight inches (2.03m) tall hunk leaving his country for his basketball career. In return, he wanted to give the same opportunity to his siblings. All of his siblings pursued their higher education in the United States. 
Career: From Hardships To NBA
Bismack learned to play basketball early on in his life in DRC, despite all the struggles he faced when he was a kid. He did not have any basketball shoes and had to walk forty-five minutes to get to his school. Even then, there were several days without a meal because he could not afford it. He recalled to The Undefeated in July 2016 that it was tough, but the hardships taught him a lesson.
"It has made me thankful. I could sit here and think of all the worst things that I went through. But they weren't the worst just to be the worst, they were the worst to teach me a lesson."
Things changed when a pro basketball team offered him a contract in Qatar at the age of 16. His big break eventually came when he got invited to play in Oregon at the Hoop Summit in 2011 as he was spotted by many international coaches and was then picked in the 2011 draft by Sacramento Kings. 
Bismack now plays with the Charlotte Hornets in jersey number 8.