Terry William Rozier III is a National Basketball Association (NBA) star playing the 2019-20 season for the Charlotte Hornets.
Even though the NBA star was predictably frustrated with how the 2018/19 season went for the Celtics and himself, he is eyeing the new season 2019-20 with an optimistic standpoint.
The former Celtic is getting more comfortable as a starting point guard in his new jersey #3 of Hornets. So far, in the 2019-20 season, the talented athlete has posted some substantial numbers as he scored 20+ points in three straight games.
The star must be happy with his new team Hornets' performance, going healthy sitting on 9 and 0 in the postseason. Further, about the on-going 2019-20 season, it looks like the wheels are turning in his favors for now.
Family And College
Terry was born on 17th March 1994 in Youngstown, Ohio, to a family of Eugenia Tucker and Terry Rozier as a middle child.
A Record-Setter At Ohio State University:- Dwayne Haskins Girlfriend, Family, Net Worth
Only two months later he was conceived, his father was sentenced to eight years in prison for aggravated robbery. The star athlete with a height of 6 feet 2 inches (1.9 m) grew up in Cleveland with his two siblings, J'maine and Tre'dasia.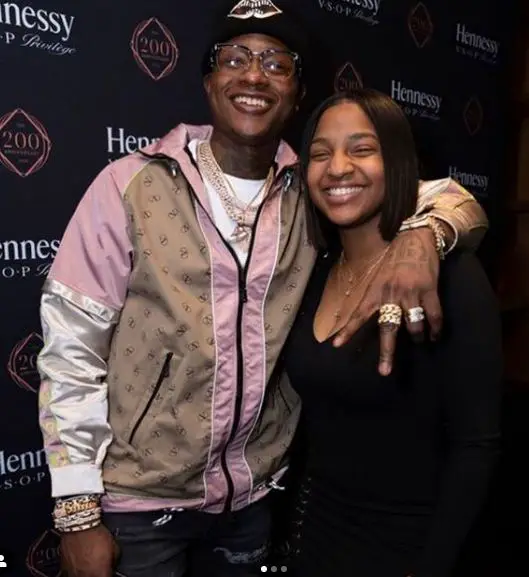 Terry William Rozier III with his sister Kaprice in March 2019 (Photo: Kaprice's Instagram)
After his high school at Shaker Heights in his home state, Tony joined the University of Louisville and led the Cardinals in his sophomore year, 2014-15 to All-ACC. Soon after, on 30th March 2015, Tony declared for the 2015 NBA Draft.
Who Is Scary Terry? Girlfriend?
Looking back at Terry's Twitter posts from 2011 and 2012, it didn't look like he had a lot going on with his romantic endeavors, and no serious dating seemed to be on the horizon either.
But, wait and listen, how the NBA star has turned his life around in 2017, and henceforth.
NBA Star Harrison Barnes:- Shares Wedding Moments With Wife | Recent Contracts
It all started when he got a tattoo of the Scream mask in the summer of 2017 when he was playing for Boston Celtics. Nobody knew the unexpected killer at that time with nothing much to show in the scoreboard would tear the NBA playoffs, stepping in to fill the injured teammate Irving.
In the NBA playoffs, he averaged 16 points, five rebounds, and five assists. Hence, the legend of 'Scary Terry' was born.
Terry received a shout out from Miss Kentucky beauty pageant contestant, Christen McAllister. As Scary Terry sent some emoji back, the smoking hot IG model pretty much proposed to him.
The saga continued to 2019.
As Terry signed a three year-$58-million contract with Charlotte Hornets, he attracted some more athlete chasers. This time it was Love & Hip Hop star Alexis Skyy. She even posted her picture of the sitting courtside at Terry's game in the 2019-20 season.
No details about where this relationship is heading, but one thing is sure Scary Terry has been a magnet to hot and beautiful ladies. As the star is not married yet, he is probably still available.