Blake Jenner met his future wife and co-actress...the news of their wedding only came into light after the actor was spotted...officially divorced by reaching a settlement agreement...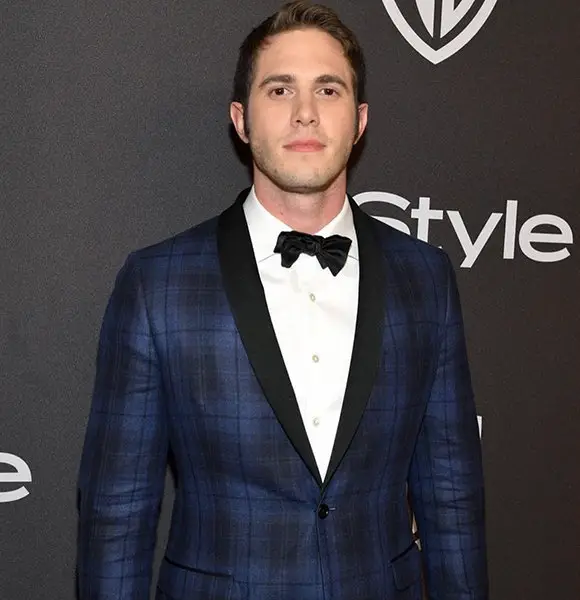 American actor Blake Jenner found tremendous fame from his appearance in the hit musical show, Glee. Besides the career success that the actor always craved, he discovered his muse during his journey on the show.
It's not a new thing as there are various examples of icons who started their relationship journey from the set of their onscreen project. But unlike movies, in reality, not every love story has a happy ending after all.
Did Blake's relationship ended on the same note too? Even if it did, did he managed to move on? Let's find out.
Wife Turned Girlfriend
Blake's got his big break after appearing in Glee in 2012, but life had another surprise for him. Well, he met his future wife in co-actress, Melissa Benoist.
At that time, Melissa was dating photographer Nick Vorderman, but that didn't stop them from sharing a likeness for one another.
A Recurring Role In Glee:- Samuel Larsen Girlfriend, Dating, Family, Net Worth
Interestingly, the two were quick to share their mutual appreciation through their respective Twitter account after their first meet. Moreover, after she broke off with Nick on Septemeber 2012, Blake and Melissa starting seeing one another. The lovebirds were spotted together during their public outing at LA's Griffith Observatory.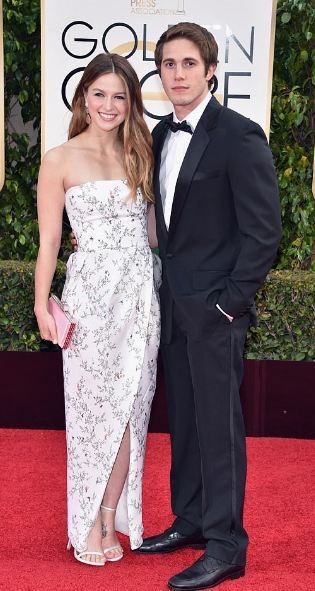 Blake Jenner and wife Melissa Benoist at Golden Globe Awards on January 2016 (Photo: dailymail.co.uk)
Moreover, in a short period, the actor had bonded with her to a deeper level and spent several occasions together, including their summer vacation. Also, he and his partner flew together to attend his sister-in-law's baby shower ceremony.
Married Life, Cause Of Divorce
In 13th July 2013, Blake proposed Melissa but kept off from sharing news about their engagement until December. Moreover, the power couple tied the knot in a private wedding ceremony in March 2015 among their family members.
But, the story of their wedding only came into light after the actor was spotted with a wedding band during his appearance at Comic-Con in July of the same year.
Everything seemed to be going well between the married pair until challenging situations from their professional life started coming into play. His wife Melisa was working in a lead role in the show Supergirl, and on its second season, she was obligated to move to Vancouver.
Cast Of Supergirl :- Nicole Maines Transgender, Dating, Parents, Height
Eventually, by the end of 2016, their relationship came to an end as they filed for divorce, citing irreconcilable differences as the reason. So on., a year later, on 21st December, they officially divorced by reaching a settlement agreement.
As of today, the Glee actor's ex-wife has moved on with her life and is married to actor Chris Wood. But there hasn't been a significant step up in Blakes dating life as, in 2018, he was vocal about his focus on work instead of relationships.
Age, Parents, Siblings
Blake (height of 6 feet & 1 inch i.e.1.85 meters) is often mistaken as the son of Caitlyn Jenner due to the resemblance in their surname.
In reality, though, his mother is Mitzy Jenner, whose family is originally from Cuba, whereas his father is Richard Vernon Jenner. Since his dad is of English, German and French-Canadian descent. As a reality, the 27-year-old possesses a mixed ethnicity.
Talking about his siblings, he grew up in Miami, Florida, alongside his three older brothers. One of his brothers is Derreck Jenner, who is often featured in the actor's Twitter.