Entertainment
Bob Barker Health Issues Arise: Hospitalized At Age 94 As Backache Sears
Bob Barker, the former host of The Price Is right, at the age of 94, is hospitalized due to...he was rushed to...in an ambulance called at his...Bob's manager opened up about his condition revealing...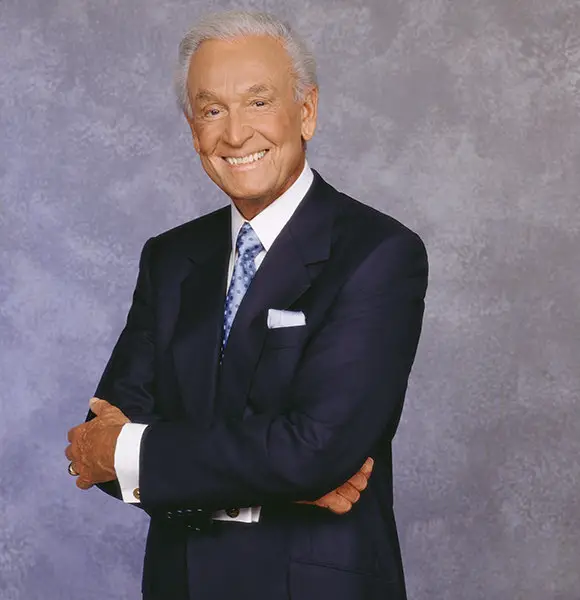 Former television game show host, Bob Barker has mapped over 30 years of hosting career in his resume alone, contributing to the fullest! 
Throughout his career, the famous CBS's The Price Is Right's host has grabbed both, fame and fortune that any man can dream of. With his shining career, Bob has lived an era full of CBS hosting and now, with his age crossing almost mid-90's, he has been a regular target of death hoaxes.  
His health issues even led his fans to speculate his demise but Bob is still alive even though he still battles health problems!
Still Alive Despite Series Of Health Issues
While the beloved television host, Bob Barker reaches the age of 94, almost mid-90's, he has been more prone to health issues.
Recently, he has been hospitalized due to his back pain. Paramedics arrived in his home and took him out in a stretcher transporting him to Cedars-Sinai Medical Center in Los Angeles.
See Also: As Age Escelates Chanel West Coast Indulges Into More Dating Affairs; Still With Singer Boyfriend?
Turns out he is hospitalized due to an increased level of pain from his previous back injury. Bob's manager opened up with PEOPLE about Bob's current condition revealing that he is alive and going through evaluations. He said,
"He's awake and alert. He's resting and going through evaluations"
Bob also revealed that an ambulance was called for assistance as it was difficult to take him to the hospital in a private vehicle. He explained saying,
 "It was painful and difficult to get him in a private vehicle. We decided it was easier and better for him."
The back problem again re-occurred only two weeks after the ambulance responded to his Hollywood Hills home for non-emergency back pain. 
The news of his back pain surfaced the media more than a year after Bob fell at his home hitting his head back in June 2017. Back then, there was serious speculation of his demise but Bob rested perfectly fine in his home with no serious issue.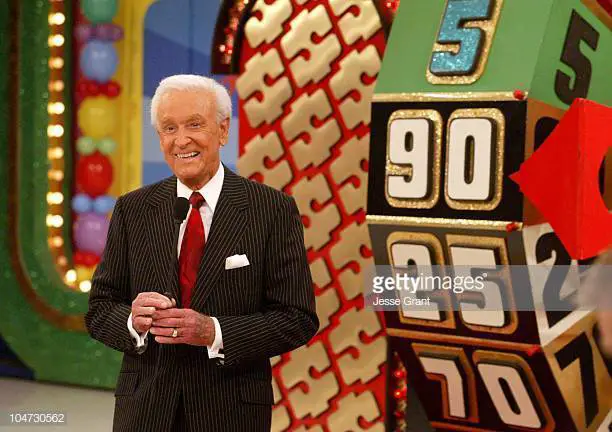 Bob Barker during 'The Price is Right' 34th Season Premiere. (Photo: gettyimages.com)
Prior to that, Bob had fallen outside his home back in October 2015 leading him to some injuries. Bob suffered from head lacerations along an injured knee. Just before the accident, his representative had suggested that Bob was in great health. Back then, the representative had said,  
"He works out every day and is disappointed that he'll have to take a little break until he heals,"
Well, however, those weren't the only times Bob was battling his health issues. Back in 2002, Bob was hospitalized from a stroke. Just a few months later, he even had a prostate surgery. 
Don't Miss: Mark Dacascos, Iron Chef Chairman Rejoicing Family With Gorgeous Wife
Not only that but also Bob once had a carotid artery surgery to correct a blockage in his carotid artery. Moreover, he was also treated for skin cancer back in past. 
Furthermore, back in 1991, Bob had a minor stroke making his 2002 stroke the second one. Well despite the health issues, Bob is still going strong living his life to the fullest. While most of us might have given up on living, Bob still jets forward as he reaches the age of 94.
Death Hoax: Dead After Head Injury?
While Bob's health had a rough path he always overcame his health issues. However, he sure was a victim of his death rumors. The hoax claimed that Bob was dead after he suffered from a fall resulting in a head injury. 
Even though the Darrington, Washington native had suffered from a fall back in June 2017, he actually did not have any major health issues from it. He was hospitalized and released only a few hours after it. He did not acquire any serious injuries from the fall.
You may also like: Hyun Bin On Girlfriend & Mystery! Heartthrob's Wife-To-Be? Status Now
However, the Priceless Memories author did have his death hoax from the fall swarming in the media. The rumors were later cleared as Bob lived to celebrate his 94th birthday.