Entertainment
Mark Dacascos, Iron Chef Chairman Rejoicing Family With Gorgeous Wife
Iron Chef America chairman and co-host...Leading a successful marriage for two decades is one of the rare qualities of Mark as he boasts a loving wife and adorable kids born from the couple's union...A family man...Possesses a mixed ethnicity consisting of...Movies And TV Shows Along With Net Worth...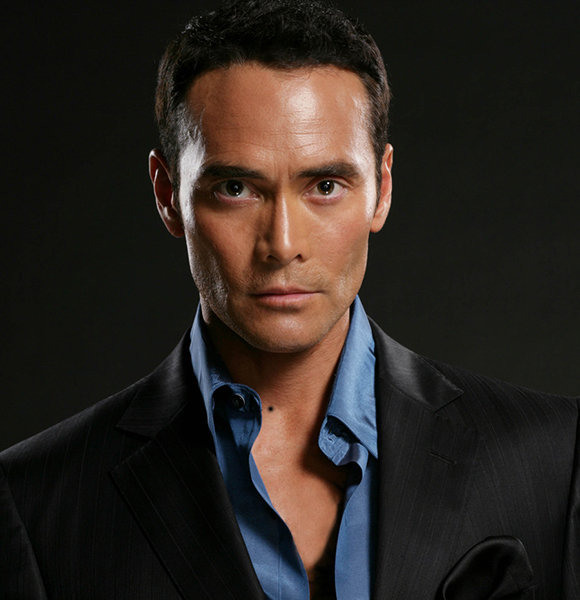 If you ever have watched Iron Chef America, then you must recognize the show's chairman and co-host, Mark Dacascos. Also seen in The Next Iron Chef, Mark is a multi-talented personality who possesses kung fu skills and acting talents. 
But his rare quality glitters in leading a successful marriage for more than two decades. Boasting a loving wife and adorable kids, the family man, Mark is a loyal husband and his longterm marriage is one of the proofs of his loyalty.
The actor has his share of happiness from his family apart from his movies and TV shows!
Successful Marriage With Wife, Teenage Kids Already Acting
Mark is happily married to actress Julie Condra and their run of the large family is enough to prove the success of their marriage.
The 54-year-old actor and his wife, who first met while flying to Vancouver to shoot for the movie Crying Freeman, later tied the knot on 5 January 1998.
For the occasion of the couple's 20-year-anniversary on 5 January 2018, Mark's wife who now goes by the name Julie Dacascos shared a throwback picture of their wedding day on Instagram while also expressing her unconditional love for her husband.
See Also:- Keven Undergaro Will Get Married To Maria Menounos! His Girlfriend From Two Decades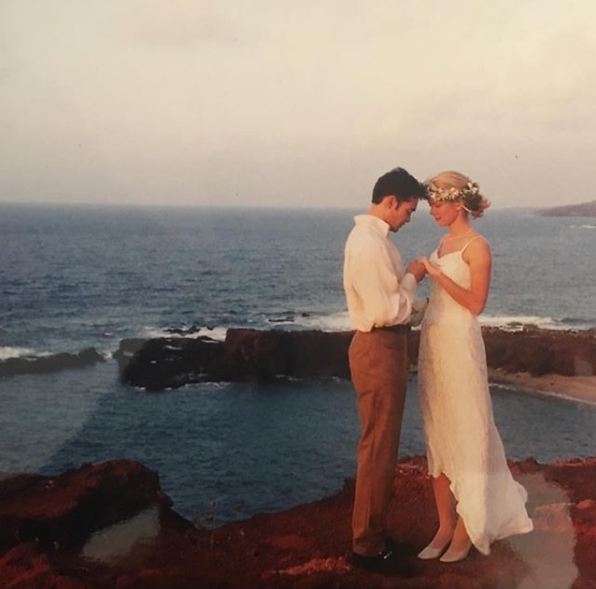 Mark along with wife, Julie Dacascos on their wedding day (Photo: Julie Dacascos' Instagram)
In addition to their long-lasting marriage, Mark and his wife are also blessed with three beautiful kids who are the apple of the couple's eyes.
The pair's first kid a son named Makoa Dacascos was born on 31 December 2000, nearly two years after the couple's marriage. Similarly, the partners are also parents to two more kids: son Kapono Dacascos and daughter Noelani Dacascos.  
You May Also Like:- Porschla Coleman Bio: Age, Ethnicity, Wedding To Jason Kidd, Kids & More
On 15 May 2017, for the occasion of Mother's Day, Julie shared an old picture of her kids' childhood in which the three siblings looked adorable in formal dresses.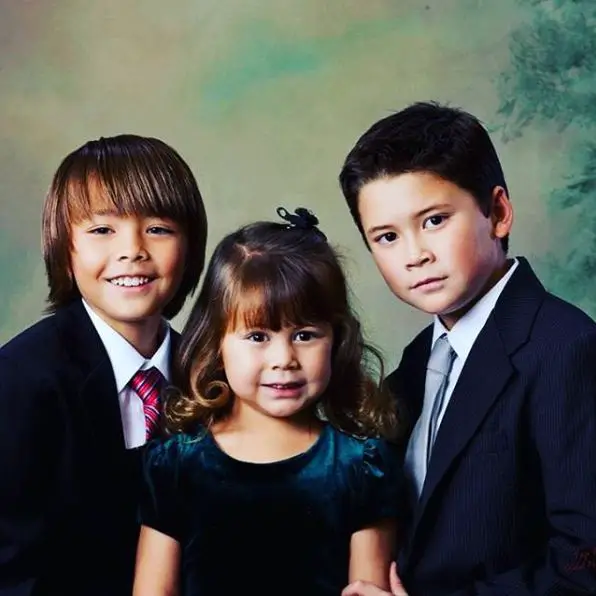 Mark and Julie's kids: Makoa (left), Noelani (mid) and Kapono (right) (Photo: Julie Dacascos' Instagram)
Mark's kids are all in their teenage years now and two of them: Makoa and Noelani, have already pursued a career in acting. Makoa played as a child actor in the 2005 movie Final Approach while Noelani can be seen in Oh Lucy!, and So Jannelle.
More From LiveRamp Up:- Who Is Taya Kyle Dating? Single Mom To Kids, Relationship Status Now
The Iron Chef host and his wife did a fine job raising their kids while also maintaining a proper balance between their married and professional life.
The couple is still deeply in love despite their 20 years of marriage and takes joy in flaunting their relationship in the social media. On 26 February 2018, Julie shared a video-clip featuring her spouse and wished him for his birthday calling him an "insanely amazing husband." Julie wrote on Instagram,
"Happy birthday to my insanely amazing husband. Xoxoxo @dacascosmark #thebestisyettocome#birthdaylove"
Apart from his wife and kids, Mark also boasts a large family that includes his parents and half-siblings. 
Parents Gift Mixed Ethnicity; Family Of Kung Fu Teachers
Mark, who possesses a mixed ethnicity consisting of Filipino, Spanish, Chinese, Irish, and Japanese ethnicity; is the biological son of Al Dacascos and Moriko McVey. Soon after his birth, Mark's parents separated and his father got married to actress Malia Bernal and she even helped raise Mark.
Mark once revealed through a tweet that both his father and stepmother were kung fu teachers due to which he started training at the age of four. 
"My parents who raised me, my biological father and step mother, were both Kung Fu teachers. I started training when I was 4."
Mark's father later divorced Malia and is currently married to Melvin Leed. Mark's family also consists of his half-siblings from both of his step-mothers including Craig Ribeiro, Vanessa Dacascos, and Jaclyn Dacascos.
Iron Chef; Movies And TV Shows Along With Net Worth
Apart from being the chairman and one of the hosts of Iron Chef America, Mark Dacascos is also a prolific actor who is principally recognized for his superb martial art skills. His acting credits include several movies and tv shows.
Some of the popular movies and TV shows where Mark has acted are namely Only the Strong, Crying Freeman, The Base, American Samurai, Hawaii Five-0, The Crow: Stairway to Heaven, Marvel's Agents of S.H.I.E.L.D., Stargate Atlantis, Dancing With The Stars, and more.
Read Also:- Tori Brixx Age 27 Wiki: Dating To Net Worth On Model Who Plotted Rich The Kid - Allegedly
From his career in Iron Chef, movies and TV shows, Mark has accumulated a considerable net worth of $2 million. Further, he had his traditional home in Westlake Village up for sale for an amount of $1.575 million back in 2015. If the house has been sold, then Mark's net worth must have substantially increased.