Entertainment
Bob Fitzgerald Takes Out Time for Family After Wife Died Suffering from Cancer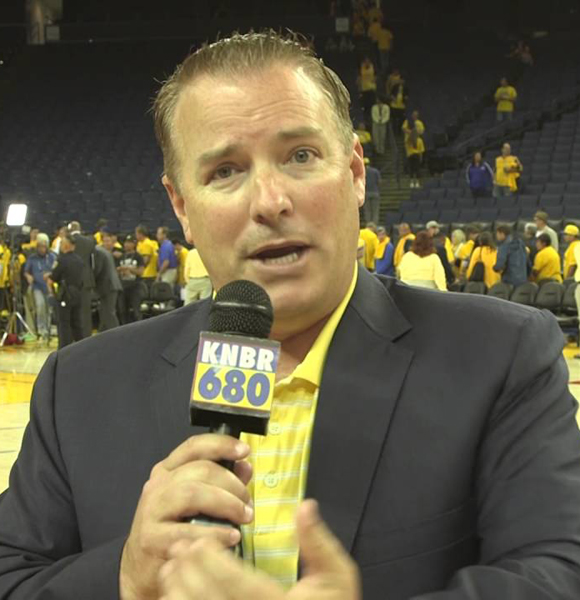 Death is something that no one has control over, and the pain is immense when a loved one passes away.
Famous play-by-play announcer Bob Fitzgerald knows the pain of losing someone close to his heart as he lost his wife to cancer. However, moving on from the tragedy, he makes sure to spend quality time with his family.
Family Time for Bob Fitzgerald After Wife's Death
As reported on December 21, 2016, Golden State Warriors' play-by-play announcer, Bob, missed traveling with the team for the games on December 22 and 23 in 2016.
It's because he was spending quality time with his family following his wife Carol Fitzgerald's death in September.
You might like: All about Buffie Carruth's Low-Key Personal Life- Her Husband, Net Worth & More
On September 20, 2016, Bob's wife took her last breath, surrounded by friends and family in her final moments. Carol was courageously fighting against pancreatic cancer.
For Carol, her deepest joy was her three children, her daughters, Erin and Quinn, and a son, Ryan.
She found her deepest intent as their mother. She was a loving, caring mother who used to guide her children and made them as exceptional as they are today.
According to Carol, her greatest accomplishment was her children, and she was proud of them.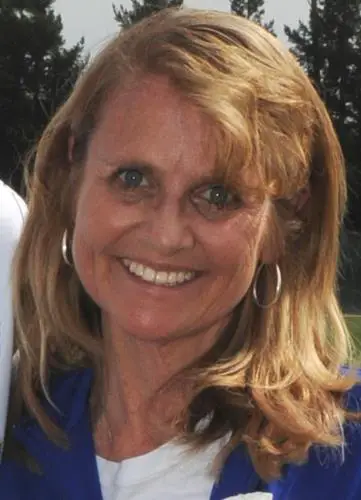 Bob Fitzgerald's late wife, Carol Fitzgerald  (Photo Credit: legacy.com)
Bob and Carol were high school sweethearts and romanced for years, and also had a long-distance relationship before getting married on August 4, 1990. 
Maintaining privacy, Bob has not shared much about his personal life, but his extended family in the business has supported him in his time of grief.
Marc Spears of ESPN gave condolence to Bob's wife Carol through Twitter on September 21, 2016. Also, he urged people to donate to the children who lost their parents to cancer.
Condolences to Warriors broadcaster Bob Fitzgerald on passing of his wife, Carol, to cancer. Read below for donation request in her memory. pic.twitter.com/7UrmnvCJ5x — Marc J. Spears (@MarcJSpearsESPN) September 21, 2016
Moreover, Bob Mayer opened the season press conference with a heart-touching message for the broadcaster, who unfortunately lost his wife to cancer.
Bob Mayer gives a heartfelt message for Fitzgerald, who unfortunately lost his wife to pancreatic cancer
More on Bob Fitzgerald
Bob was born in 1966 in Chicago, Fitzgerald, and moved to Foster City when he was six. He went to Serra High School and attended the University of Notre Dame.
While attending the University of Notre Dame, Bob broadcasted play-by-play for Fighting Irish football and basketball for radio station WVFI.
He received a master's degree from Ohio State University in sports management.
Bob joined the Warriors organization in 1993 and broadcasted play-by-play on the Warriors radio network.
Also check out: Ben Carson Wife's Undying Support For Her Husband
And he also worked as a substitute host for the Warriors Roundtable television programs. The arrival of Bob in Warriors has won them a total of 12 nominations and even an Emmy twice for "Best Live Sports Broadcast" in his initial two years of Warriors.
Bob has earned five Emmy nominations for "Best On-Camera" and also he won "Best On-Camera, Play-by-Play Sports" for Northern California in 2007 and 2014.
Currently, he serves as the announcer of Golden State Warriors televised on CSN Bay Area and co-hosts the show 'Fitz and Brooks' on KNBR with co-host Rod Brooks.
He rose to fame with his sports talk show 'Up All Night,' and the combination of sports and entertainment won him many fans.
Bob covered the swimming in the 1996 Summer Olympics in Atlanta, water polo in the 2008 Summer Olympics in Athens play-by-play on NBC Sports, and the 2012 Summer Olympics in London.  
He also broadcasted National Football League games for Sports USA radio networks and Westwood One.
Currently, Bob handles San Francisco 49ers preseason broadcasts and is the voice of play-by-play for San Jose SaberCats in the Arena Football League.  
With an amazing broadcasting career, Bob must have received a generous salary and a hefty net worth which is yet to be disclosed in figures.
Stay with us for the latest updates on Bob Fitzgerald!